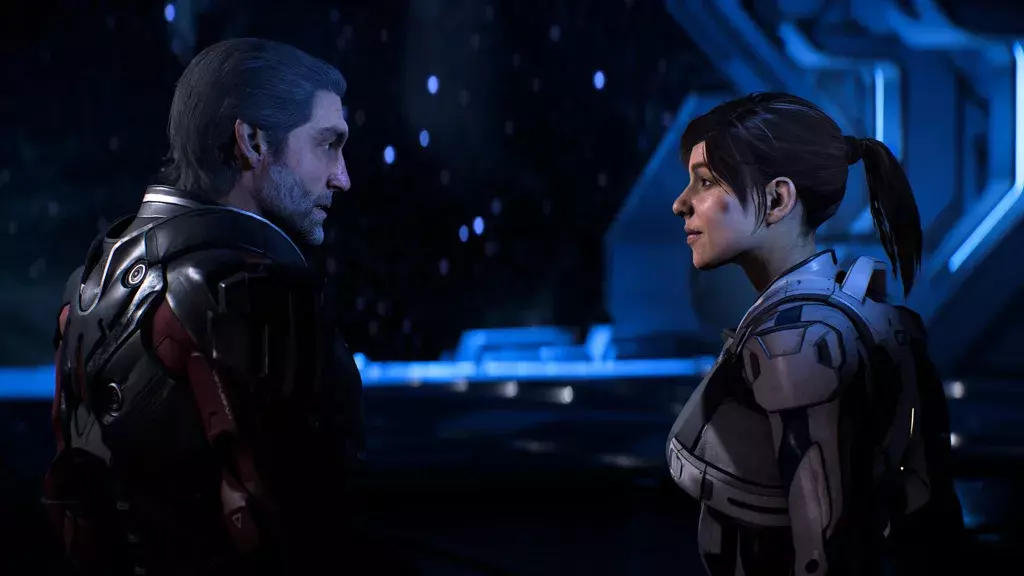 An extensive new bit of research indicates that men speak twice as much as women in the 50 RPGs sampled.
---
In video games, male characters have twice as much dialogue as their female counterparts. That's according to new research carried out by the University of Glasgow and Cardiff University and recently published by Royal Society Open Science. Reportedly the first major study of its type, the survey looked at 13,000 characters across 50 role-playing video games – a genre chosen because it's more dialogue-heavy than, say, shooters, golf simulators, or Pong.
The researchers discovered that, on average, 94 percent of the games analysed contained more male dialogue than female, which remained true even in games where there were more female characters. The survey also indicated that there's a disparity in the content of dialogue, with female characters tending to "display more gratitude, use more hedging, apologise more and swear less."
One specific game cited is Stardew Valley, in which "female players are offered a salad, wine, repeatedly described as beautiful and assumed to have little experience of video games, while male players are offered pasta, ale, described as 'full of energy' and are assumed to be good video game players."
Other games included in the survey included Star Wars: Knights of the Old Republic, Chrono Trigger, Dragon Age 2, and multiple entries from the Mass Effect and Final Fantasy series.
There's slightly better news to be found elsewhere in the survey: the amount of female dialogue is increasing, albeit slowly; as phys.org points out, it'll take over a decade for a proper balance to be struck if the trend continues on its current trajectory.
It's hoped, however, that surveys such as this one will help speed up that trend, and that games will one day more accurately reflect the audience that plays them.
"Around half of gamers are female, but they experience a lot of abuse and exclusion," Dr Seán G. Roberts, a lecturer at Cardiff University, and one of the study's leads, told phys.org. "More diverse representation is being called for by players and developers. So we hope that developers will consider addressing the imbalances we found in order to create more inclusive games."