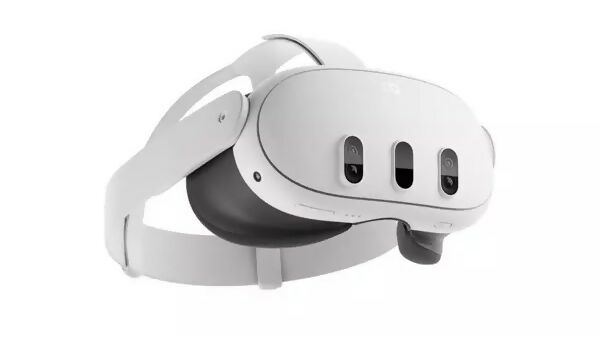 Reality Labs, Meta's AR and VR division, has racked up huge losses at the same time as Meta has let go of around a quarter of employees.
---
Meta has released its Q3 2023 earnings report, which reveals that its VR and AR division – Reality Labs – has accrued some astonishing losses.
Reality Labs made a loss of $11.47 billion over the past nine months, while reporting revenue of just $825 million over the same period. This figure comes on top of the $9.44 billion loss at Reality Labs over the nine months prior to that in 2022, a period when the division reported $1.43 billion in revenue.
Just to put that $11.47 billion figure in perspective, Ubisoft's current net worth is around $3.59 billion, while Capcom is worth around $6.84 billion. Meta has poured more money into its Reality Labs division over the past nine months than the net worth of Capcom and Ubisoft combined.
At the same time, Meta has reported an enormous number of layoffs. The employee count at the company has been reduced by nearly a quarter – 24% – over the past year.
Mark Zuckerberg, Meta's founder and CEO, nevertheless remains upbeat. "We had a good quarter for our community and business," he said in the earnings report. "I'm proud of the work our teams have done to advance AI and mixed reality with the launch of Quest 3, Ray-Ban Meta smart glasses, and our AI studio."
The Meta Quest 3 VR headset launched in October at $499.99, and sales of the headset will no doubt help Reality Lab's bottom line in the months to come. But Meta still anticipates big losses ahead. "For Reality Labs, we expect operating losses to increase meaningfully year-over-year due to our ongoing product development efforts in augmented reality/virtual reality and our investments to further scale our ecosystem," states Meta's earnings report.
This huge investment in VR/AR is all part of Meta's drive to dominate the metaverse. The company's unveiling of its metaverse avatars in 2022 was roundly mocked, but since then Meta has revealed some more convincing demonstrations of the potential of the metaverse, such as a remote meeting featuring realistic 3D representations of Mark Zuckerberg and computer scientist Lex Fridman.
And even though Reality Labs' losses have been huge, Meta itself is still in profit, reporting net income of $11.6 billion for the past three months (up 164% year-on-year).
Still, one can only wonder how long those astonishing losses in the VR division can go on for.
Read more: Disney is reportedly shutting down its metaverse division