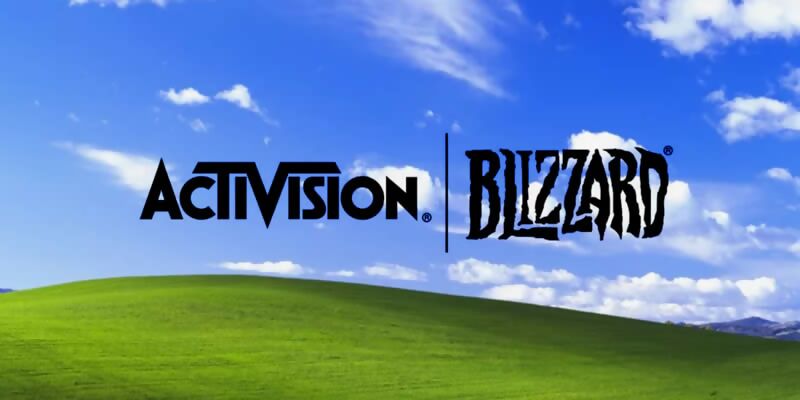 The UK's Competition and Markets Authority previously blocked Microsoft's Activision deal, but it's now happy with a revised proposal.
---
In April, the UK's Competition and Markets Authority (CMA) threw a spanner in the works when it blocked Microsoft's proposed acquisition of Activision Blizzard.
Having received a revised purchase proposal from Microsoft, however, the CMA has announced in a press release that, while it still has "residual concerns" over the deal, it has decided that it "opens the door to the deal being cleared."
The CMA's original disagreement revolved around cloud gaming – according to its April ruling, Microsoft already had a "powerful position" in the nascent market sector, and it was concerned that the purchase of Activision Blizzard would give it the ability to "undermine new and innovative competitors."
Since then, Microsoft has changed some fairly significant portions of its proposal, and has now said it will sell the streaming rights for its games to Ubisoft – an agreement which it will hold to for 15 years.
The CMA highlighted this revision in its press release (as shared by Eurogamer), stating, "The sale of Activision's cloud gaming rights to Ubisoft substantially addresses previous concerns and opens the door to the deal being cleared."
"This is a new and substantially different deal," said senior director Colin Raferty, "which keeps the cloud distribution of these important games in the hands of a strong independent supplier, Ubisoft, rather than under the control of Microsoft."
The CMA's CEO, Sarah Cardell, was a little more stern in her response to the revised proposal. While she acknowledged that the deal was now "substantially restructured," she added:
"It would have been far better, though, if Microsoft had put forward this restructure during our original investigation. This case illustrates the costs, uncertainty and delay that parties can incur if a credible and effective remedy option exists but is not put on the table at the right time."
This could be described as a verbal slap on the wrist.
The CMA is now "consulting on the remedies" to its remaining concerns, and is due to make a final decision on the 6 October. With Microsoft having won its July court case against the Federal Trade Commission in the US, it could be that Microsoft's acquisition will happen after all. If it does, it'll be the biggest such deal in history, worth a reported $69 billion.