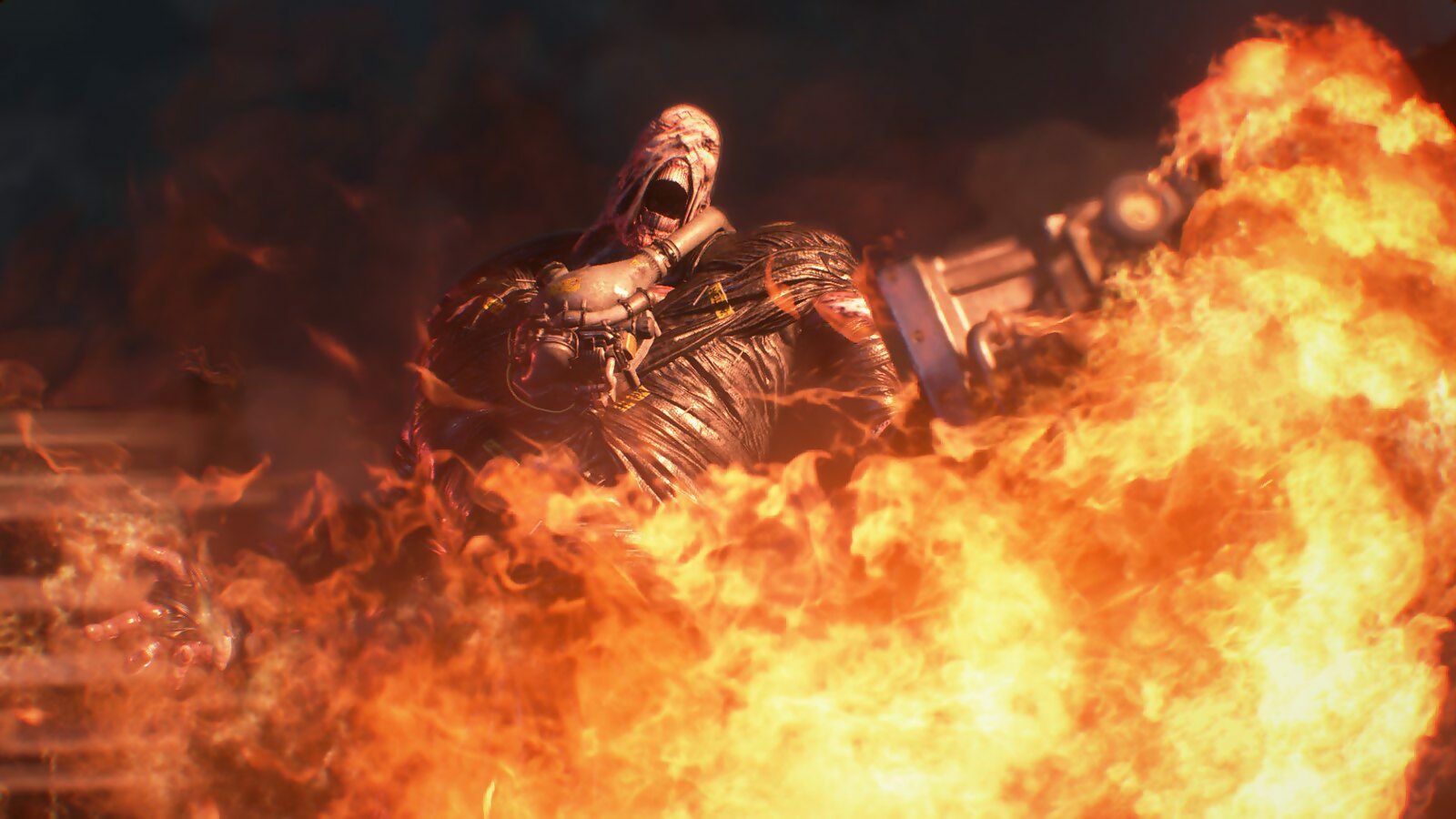 Capcom's not-entirely-unexpected Resident Evil 3 remake was revealed during PlayStation's State of Play this week. The sparkling new version of the zombie-fueled classic will hit PS4, Xbox One, and PC on 3rd April, 2020, it's been confirmed, and the release will also boast Capcom's latest Resi game, Project Resistance, as a bonus 4-player co-op mode.
Resident Evil 3 was way more of an action title than the previous games in the survival horror franchise when it originally came out in 1999. Now, two decades later, it'll have a makeover and a new lease of life by following in the footsteps of Capcom's last two Resi remakes.
See the announcement trailer below, along with some hi-resi (sorry) images…
Set a few months after the original Resident Evil ends, Resident Evil 3 takes place both before and after the events of Resident Evil 2. While Leon and Claire's stories occur after the city has already been infected for some time, Jill's story provides a new perspective. Starting with the early days of the outbreak, you'll follow Jill's fight for survival as the population of the once-lively metropolis turns into hordes of undead.
Wireframe #28 is out now