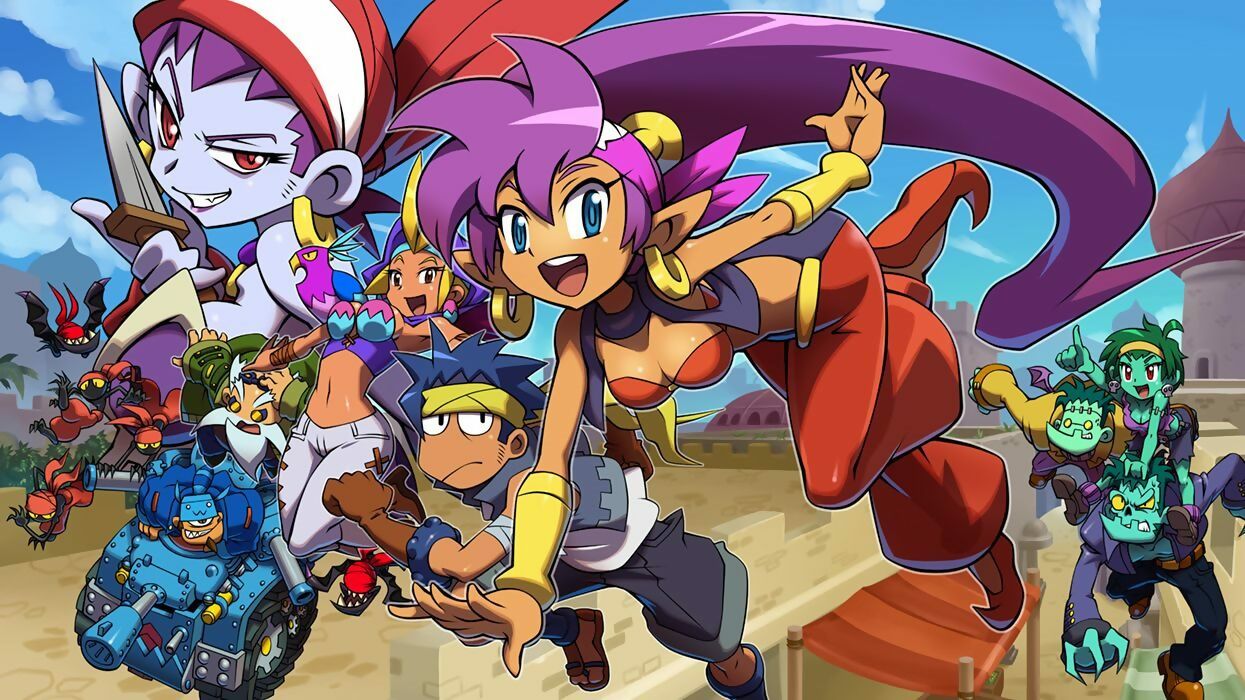 To celebrate the Shantae franchise's recent anniversary, we sat down with series creators Matt and Erin Bozon to get the full story.
---
When it comes to indie gaming success stories, few share the rich history of the Shantae franchise. Since its low-key debut on the Game Boy Color in 2002, the 2D platforming series starring a hair-whipping half-genie has become a multiplatform fixture of the indie scene, with five games under its belt and a regular stream of re-releases and merchandise. Even 20 years later, its influence continues to grow.
At the centre of it all are Matt and Erin Bozon, the husband-and-wife team who have been breathing life into Shantae's world from the beginning. Erin created the character and gameplay concept back in 1994 with the hopes of it growing into a franchise that could expand to comics, TV, and other merchandise. She collaborated with soon-to-be-husband Matt, who helped flesh out Shantae's world and colourful cast of characters, as well as create backgrounds and monster designs while she crafted the early 2D animations. "It was a slow process of showing companies the demo, getting their feedback, and going back to the drawing board," says Erin. "A lot of work for no pay!"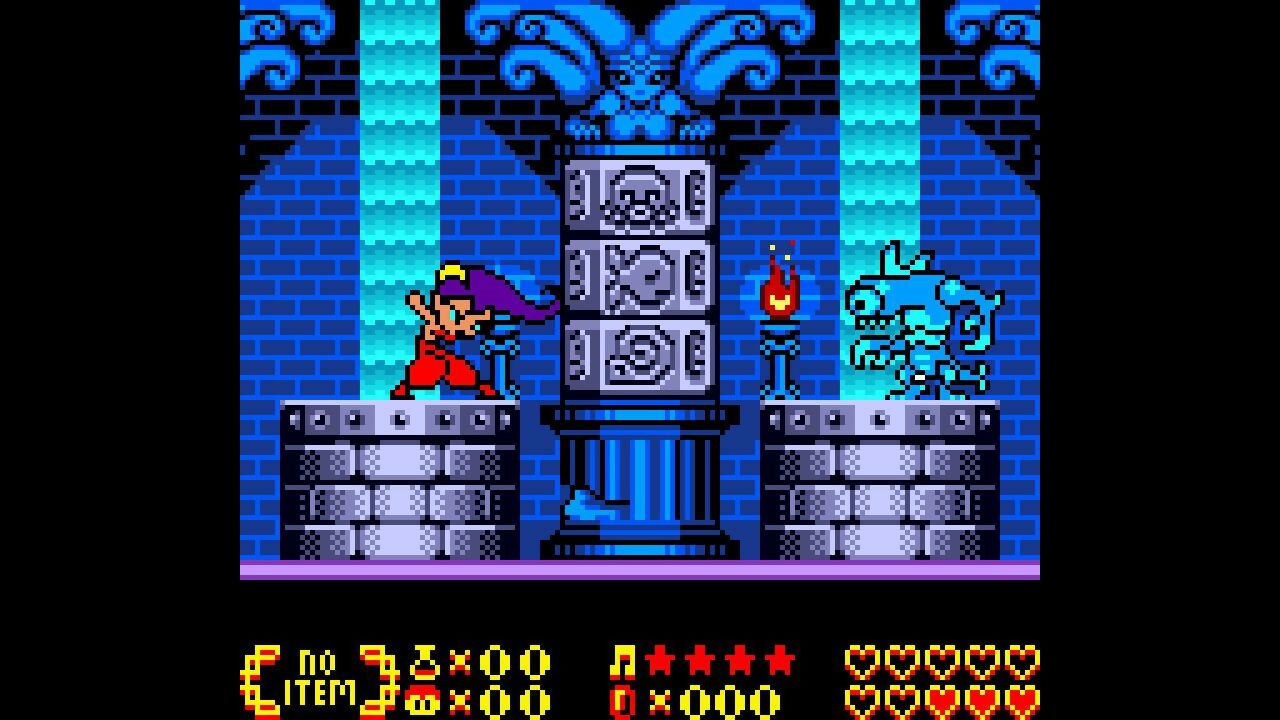 The title was eventually greenlit for development by WayForward, a former educational games software startup transitioning to handheld and console game development. The Bozons had worked at WayForward previously, alongside programmer Jimmy Huey, who'd been involved with the Bozons' original Shantae pitch. The small team set out to turn Shantae from a potential Super Nintendo or PC title into one for the Game Boy. "We loved traditional paper animation," Erin says, "but changing over to the Game Boy's pixels was still a great way to capture the charm of Shantae's dances and animal transformations. But it was challenging, since we had to fund the game with other (licensed) titles. The team worked during the day to keep the lights on, then switch over to Shantae once the sun went down."
"It was just the three of us for most of development," adds Matt, "but towards the end, we were able to add a few more folks to help."
Humble beginnings
Shantae takes place in Sequin Land, a colourful fantasy world comprised of monsters, robots, and other strange creatures, following the titular half-genie's journey to protect her quaint village of Scuttle Town from threats (predominately the notorious pirate Risky Boots) as part of a 2D Metroidvania platforming adventure. This first game revels in the tongue-in-cheek weirdness of its world, where zombies who need coffee to stay sane live alongside merchants who capture girls and slap fish-tails on them to turn them into 'counterfeit mermaids'.
"Shantae is pretty different from other video game heroes," says Erin. "Belly dancing and hair-whipping her enemies gives the whole thing an unusually quirky tone, but it sure helps her stand out. The secondary characters have a lot of depth, too. I feel like any one of them could be someone's favourite character, or someone they could imagine being friends with in real life. Shantae's universe offers a lot to play with and is fun to escape into, whether you're a player or a creator."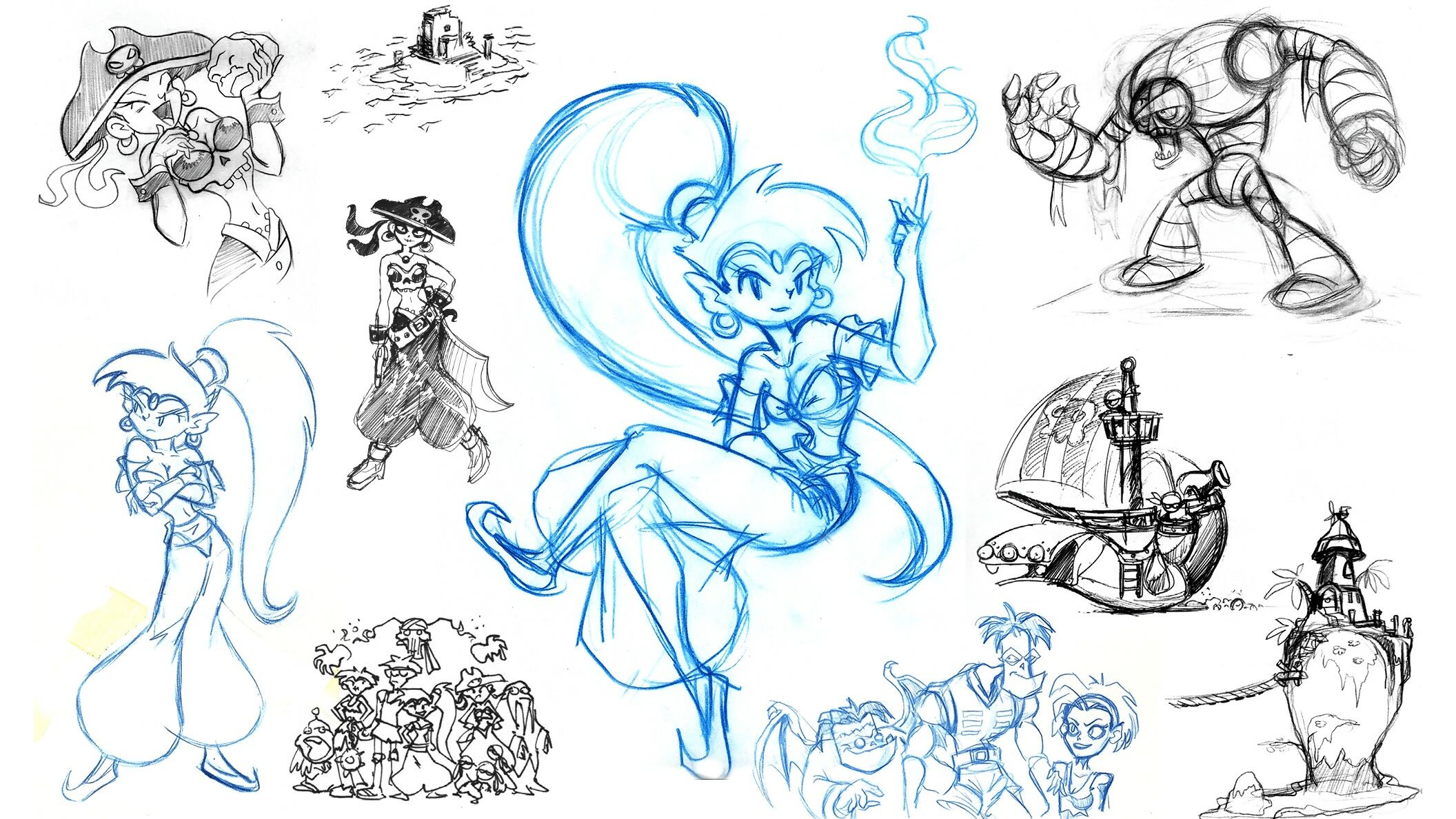 "Over the years, one of my main roles has been to write the stories and dialogue for the series," says Matt. "I insert a lot of my own humour into Shantae, which is based on a love of eighties weekday afternoon and Saturday-morning cartoons and toy lines, and Carl Barks's Scrooge McDuck comics. I was also influenced quite a bit by The Legend of Zelda: Link's Awakening. That game came out early in my career, and it taught me how offbeat and oddball a game's dialogue could be, and how to get a player invested by sprinkling in a bit of extra charm and emotion. The humour of that game doesn't just sit on top of the game like some funny localisations. It's woven into every aspect: the situations, the music, the quests, the setups and payoffs. Then it shifts in tone from whimsical and goofy to sad and sombre, maybe a little terrifying.
"Nowadays I think of Shantae games being like live stage plays or magic shows; the audience is active, and there's a semi-tangible exchange between the entertainer and the audience. This is a big part of what makes Shantae come to life."
Fighting against the odds
The concept seemed solid, but there was one big sticking point.
"We had to answer to publishers," says Matt, "who would ultimately control the money, manufacturing, and marketing. This was a very different world before everything went digital. Oftentimes publishers would ask us to remove Shantae (the character) from the game and replace her with a popular TV star or a male hero to sell more copies, or to make it a game for girls. Always it was asked, 'Who will the male audience play as?'"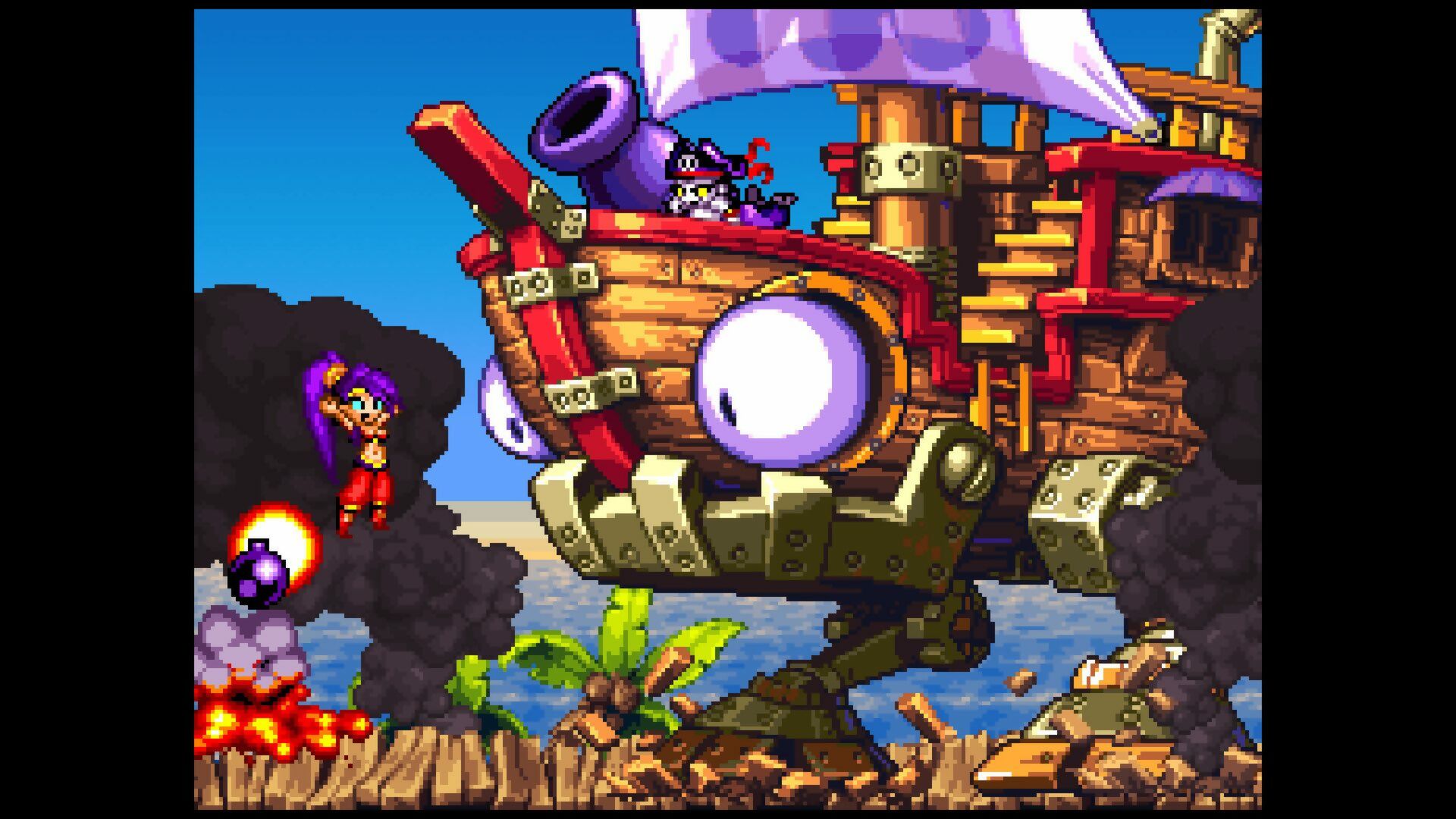 Even after eventually finding a publisher in Capcom, the odds were stacked against Shantae. It was now 2002, and the Game Boy Advance had already been out for around a year, drawing gamer attention away from new Game Boy titles. The game's cartridge was expensive to produce, so few copies were made. As a result, Shantae was overlooked by many gamers.
That wasn't to say that those who were aware of it didn't recognise its quality. "Two of Nintendo Power's reviewers gave Shantae perfect 5/5 scores," recalls Matt. "This was huge for me, since I was a Nintendo Power kid! It seemed like we had a winner, despite the low sales numbers. Gaming press started calling Shantae the Game Boy's swansong, which was so cool. We loved that system so much."
"These were the first fan letters we'd ever received," adds Erin. "People mailed us their original fan artwork. Later we even saw some cosplay! It was rewarding knowing that we were connecting to players and earning fans."
Attempts were made to keep Shantae going. A Game Boy Advance sequel called Shantae: Risky Revolution was worked on, but no publishers would bite. New Shantae ideas were conceived for then-current consoles and handhelds, including the short-lived N-Gage.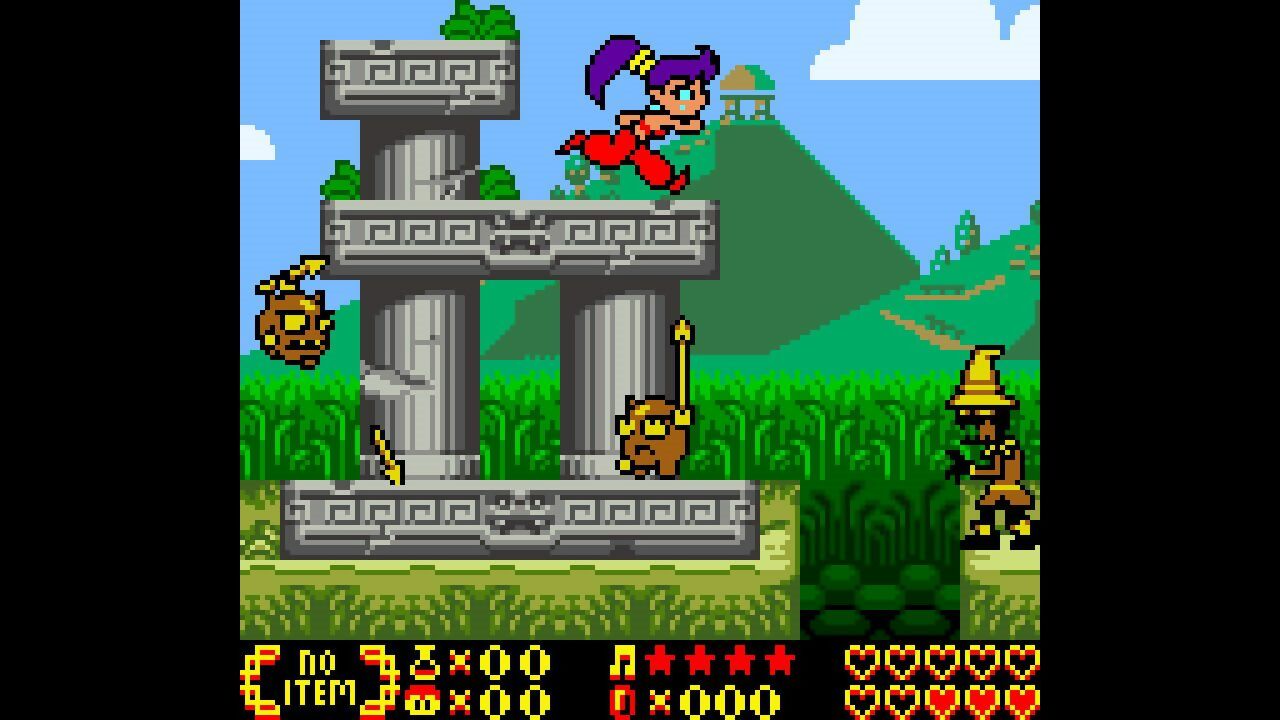 "We would have loved to work with Capcom again," says Erin, "but they were more interested in GameCube at the time. Other GBA publishers were looking for licensed kids or movie brands by then, and Shantae Advance had basically timed itself out."
But as the years went by, technology advanced. Soon, smaller game developers like WayForward would have a whole new world of publishing possibilities open to them.
New opportunities
Nintendo spearheaded this paradigm shift with its DSiWare service, which allowed developers to release smaller gamers digitally without an outside publisher. "With digital distribution, WayFoward was able to become its own publisher and call the shots for once!" says Matt. "This was just what we needed at exactly the right time."
Shantae's true sequel, Risky's Revenge, was initially designed as three separate, bite-sized episodes: Shantae Overworld Adventure, UnderworldAdventure, and SkyworldAdventure. Shantae would lose against her nemesis Risky in the first title, fight her way out of the underworld in the second, and save Scuttle Town from its fate as an airborne mechanical fortress in the third. Again, time and advancing technology would prove problematic, as DSiWare was soon to be replaced by the Nintendo 3DS.

"When we saw the tides beginning to change, I opted to fuse the stories into a single adventure," says Matt. "We had no time to make a final boss, so we created Nega-Shantae – a colour swap of Shantae – to give the game a conclusion." The unused material would be reworked into the game's 3DS follow-up: Shantae and the Pirate's Curse, which directly continued the story started in Risky's Revenge.
Everything was pleasantly falling into place for the Shantae franchise. Digital distribution was exploding. WayForward hit development early in the life-cycle of the Nintendo 3DS. They had control over the game's publishing, allowing them to take the series beyond Nintendo handhelds to consoles – and many new potential players. "It was still new to many people," says Erin. "We were also starting to see more fan internet culture and social media. Before that, it was mostly print magazines, trade show feedback, maybe the occasional letter in the physical mailbox."
Shantae was truly becoming the indie darling the Bozons always hoped it would be, but their next title would put things to the test. Did fans enjoy the series enough to help fund a fourth game via Kickstarter?
Kick off
Long story short, they did. Shantae: Half-Genie Hero smashed its target goal of $400,000 with a final amount pledged of over $775,000. "Going in, I was a bit apprehensive," Matt admits. "I've always enjoyed keeping my games a secret and then doing a big reveal at the end. I wasn't sure if I'd be able to stay motivated knowing that fans would have expectations from day one. But the more we treated the campaign like another way to entertain and interact with the audience, the more fun it became. And the audience was a lot bigger than we thought!"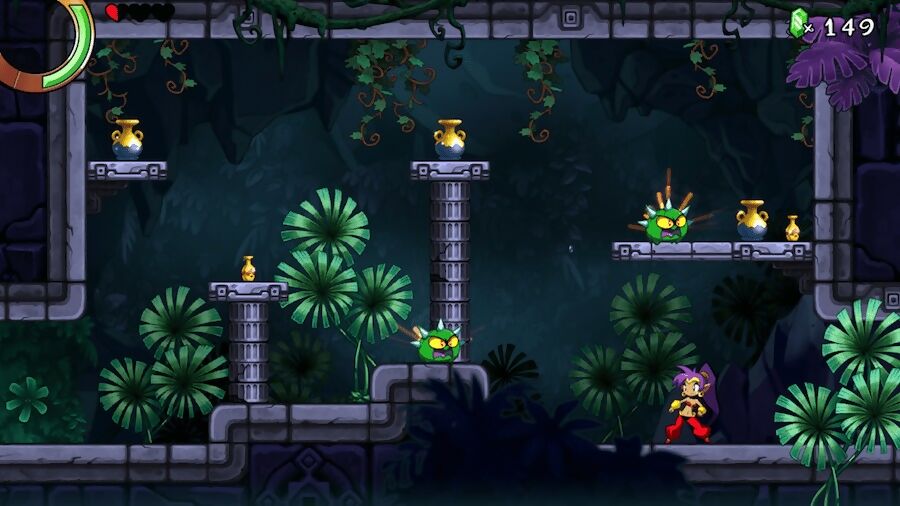 "I was excited to see hand-drawn animation return to Shantae since the original pitch," says Erin, "but it's a slower and more complex process than pixels. It took a lot longer. But the animation department at WayForward had just finished their work on DuckTales: Remastered and were ready to bring Shantae to HD."
Half-Genie Hero changed up its Metroidvania roots for a chapter-based story structure. The game would be expanded through additional story modes via DLC covered by stretch goal funding. "When designing the campaign and the game, we didn't know our total budget," says Matt, "so I designed a game that could expand or contract in scope. If we hit the minimum funding goal, we'd have enough cash to create a beginning, an end, and at least a couple of middle episodes. The number of little story arcs we could add to the middle would depend on backers and funding."
With the total funds gained, players could play the entire game as Risky Boots, Shantae's friends, and even Shantae in new outfits, complete with new dialogue, gameplay, and story beats in various 'what-if' scenarios. "I wanted to make sure that they weren't merely cosmetic," says Matt. "Each would have completely unique gameplay."
Present-day Shantae
It wouldn't be long before Shantae returned for her fifth and most recent outing: Shantae and the Seven Sirens, where she explores a mysterious sunken city in the franchise's familiar Metroidvania style. In another milestone for the franchise, it was the first Shantae title to feature an animated title sequence and cutscenes by Studio Trigger.
This brings us to today, 20 years after Shantae's humble Game Boy debut. The entire franchise is now widely available on modern consoles. As Erin initially wanted, Shantae's reach has expanded into the mainstream. "Sometimes indie devs will reach out and tell us that our games inspired them to become devs," says Matt. "While it does make me feel old, I still love to hear it. Extending a hand to them just like the previous generation of devs did for us is what it's all about, and I hope that they'll want to invest in the next gaggle of creative people, too."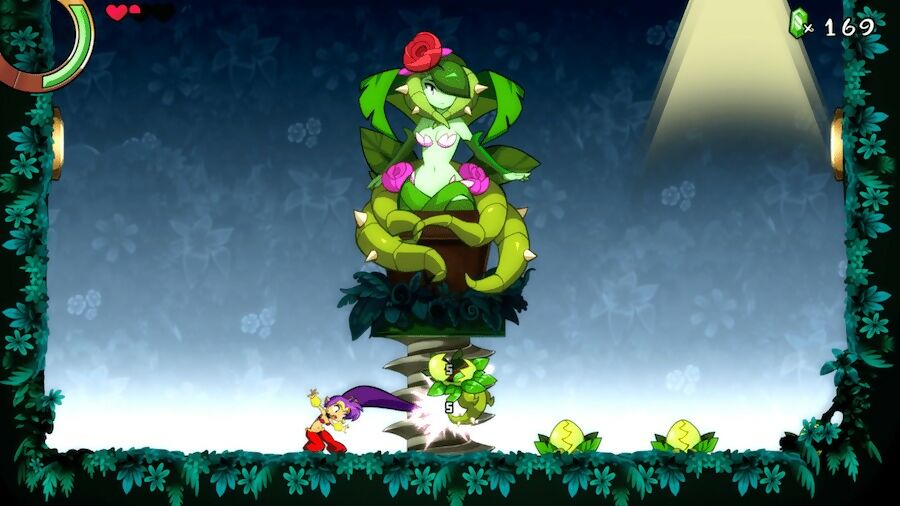 Looking back, what would the Matt and Erin of 20 years ago say if they could see where Shantae is today? "I don't think past me would believe future me," says Matt. "Then we'd fight, and someone's timeline would get messed up. Huh, maybe this is how I got an old man hairline at the age of 20. We're more excited than ever to make new Shantae adventures. Shantae fans are the best!"
"I think I'd be shocked at the number of loyal and supportive fans there are," says Erin. "I'd tell myself that it's a slow journey but worth every step! We'd love to continue telling Shantae stories. We hope it never ends!"