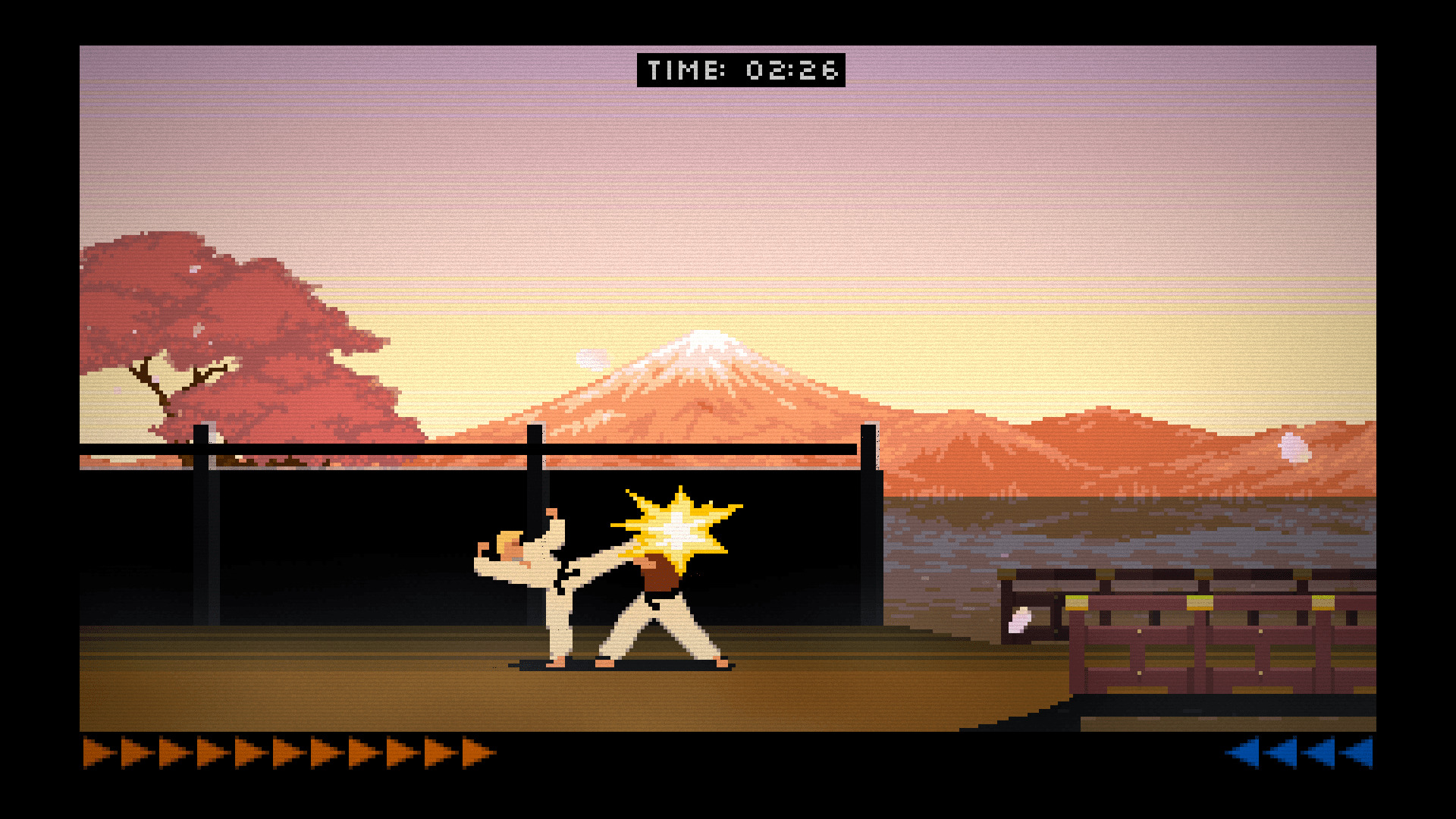 The Making of Karateka delves into the history of Prince of Persia creator Jordan Mechner's ground-breaking 1984 game.
---
Before Prince of Persia, there was Karateka – the 1984 action adventure that served as a proving ground for that later game.
Designer Jordan Mechner first came up with his simple but ingenious rotoscoping approach when making Karateka – in short, he traced live-action footage to create silky smooth animation. It made Karateka look unlike any other game around at the time, and paved the way for the performance capture techniques that have since become common in the industry.
The Making of Karateka delves into the origins and design of Mechner's debut – a game he made when he was just 18 years old. More than a traditional documentary, The Making of Karateka mixes interviews with Mechner and other industry figures with interactive timelines, sequences that allow you to compare the original live-action footage to the digital, in-game versions, as well as drawings and design documents from Karateka's production.
Created by Digital Eclipse, the interactive documentary also includes an emulated version of the original game, with director's commentary and handy features like rewind and chapter select.
Originally released for the Commodore 64, Karateka was a major hit at the time, with Mechner's cinematic approach and Kurosawa-inspired story making it an immediate standout from the crowd of space shooters and platformers around in 1984.
"I was watching early silent films, and I realised how the cinematic language that we take for granted with the close-ups and camera movements had to have been invented," Mechner told us in 2020. "I thought computer games were this new audio-visual medium with a potential that hadn't really been explored yet, and my eyes were open to the possibilities."
Karateka was eclipsed somewhat by the bigger, more advanced Prince of Persia, released five years later in 1989, and which once again used rotoscoped animation to create an action-platformer with a captivating sense of the cinematic.
The Making of Karateka should give Mechner's earlier game the attention it deserves. It's out on PC, Xbox One. Xbox Series X/S, Nintendo Switch, PS4 and PS5 this summer.
Read more: Turning back time | Jordan Mechner on Prince of Persia's legacy