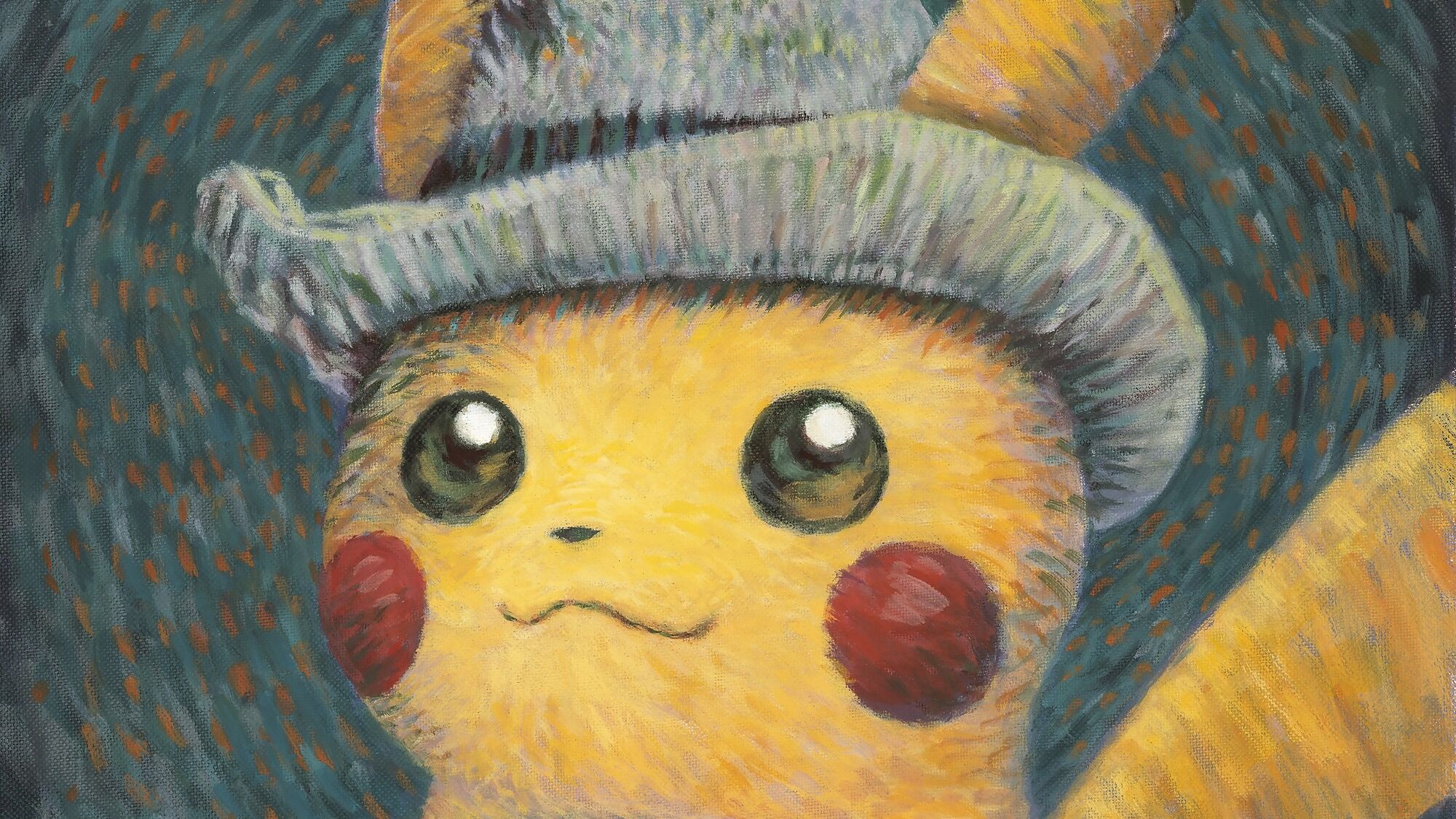 As its new Pokémon collaboration opens, the Van Gogh Museum in Amsterdam has shown off various Pokémon versions of Van Gogh's paintings.
---
The Van Gogh Museum in Amsterdam has a special Pokémon collaboration starting today, and the museum has now revealed some images of the Pokémon-themed paintings on show.
The highlight has to be Pikachu painted in the style of Van Gogh's 'Self-Portrait with Grey Felt Hat', but there are also paintings featured Eevee, Snorlax, Smeagle and many others, all done in the style of Van Gogh's most famous artworks. (Thankfully, there's no sign of any images that involve Pocket Monsters featuring missing ears.)
The paintings have been created by Naoyo Kimura, who has illustrated hundreds of cards for the Pokémon Trading Card Game. But in addition to the Poké-fied Van Gogh artworks, the exhibition will feature a special Pikachu x Van Gogh Museum promo card which will be given out to people who complete a Pokémon Adventure, answering questions about Van Gogh's masterpieces. The promo card is "subject to availability", and judging by previous Pokémon TCG promo card giveaways, expect high demand.
The Pokémon collaboration runs at the Van Gogh Museum until 7 January 2024, and you can find out more and book tickets at the museum's website. We're already looking into cheap airline tickets to Amsterdam.
Read more: Palworld | how hasn't it been sued by The Pokémon Company?