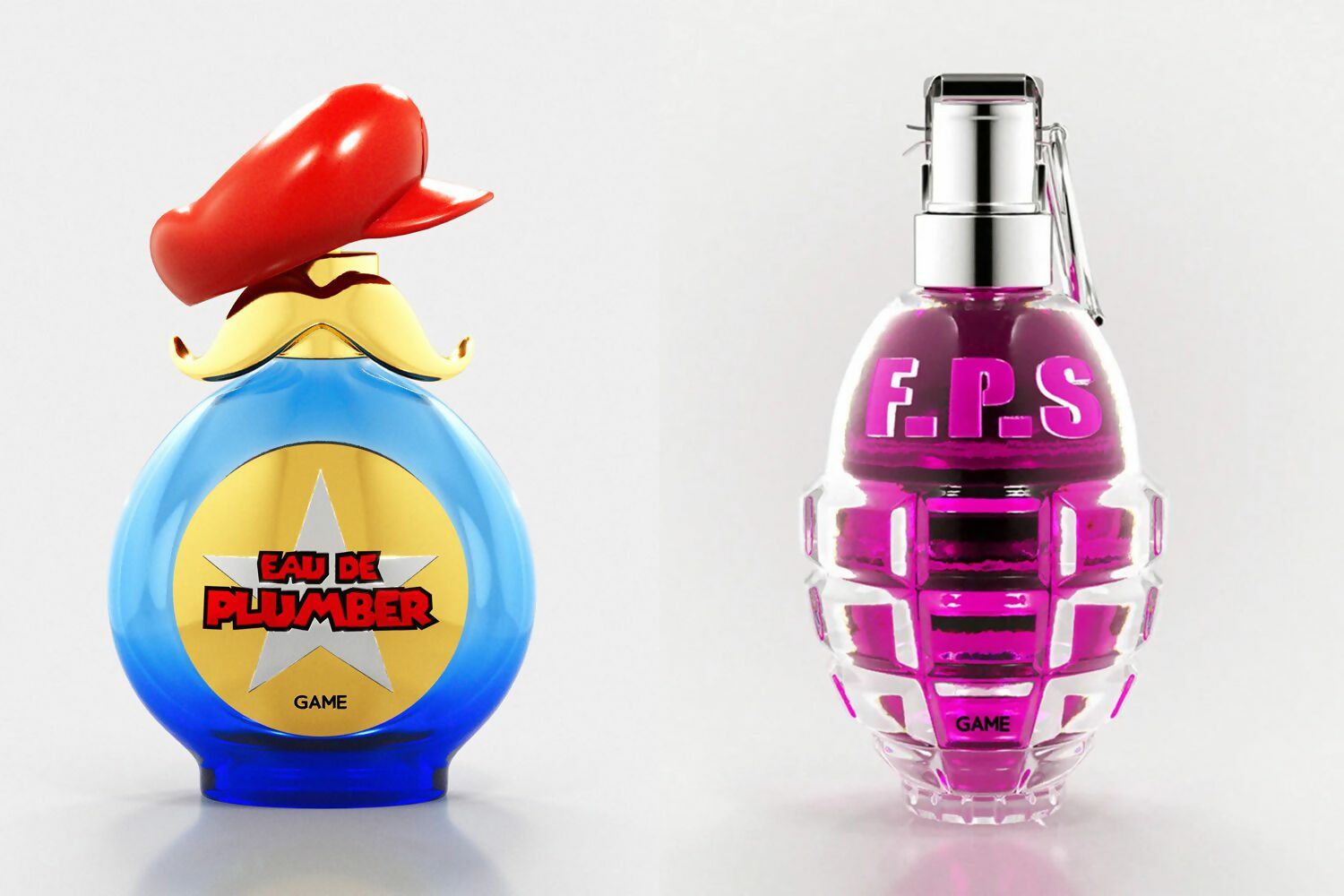 Call of Beauty and Eau de Plumber: awful puns; a half-witty aside; a joke you forget halfway through the process of telling it. It's not life's most inspiring moment when you hear those names, and you'd be forgiven for thinking it's nothing more than a brainfart written down.
Well, Game – the retailer – has two perfumes coming out soon, named Call of Beauty and Eau de Plumber. That image above is real. They're actually for sale at £19.99 each. Here are the links, to one, and to the other one.
2020 has been one heck of a year, after all.
Both fragrances "have been expertly curated and crafted by some of Basingstoke's leading perfumers," according to the press release I'm very glad I looked at, and there are smelling notes too:
"The first fragrance, Eau De Plumber has been painstakingly blended with deep, toadstooly undertones, with high tones of peach and daisy. FPS, the grenade-shaped scent can be described as 'best appreciated from thirty feet away' and 'slightly gunpowdery' and is a celebration of the nation's love of popular FPS games."
In case you're wondering, it's obviously a joke. But the fact is Game has made these and is selling them, so really it's not a joke because no capitalist institution manufactures something and puts it up for sale without the intention of actually selling it. So really it stops being a joke quite quickly and becomes, instead, a crap joke mixed with a cash-grab.
Yes, people will buy it as a joke present. Yes, some will find it funny. Yes, some might actually wear this stuff on a date and get compliments for their toadstooly undertones. Yes, yes, yes. Wake me up when it's 2021, please.