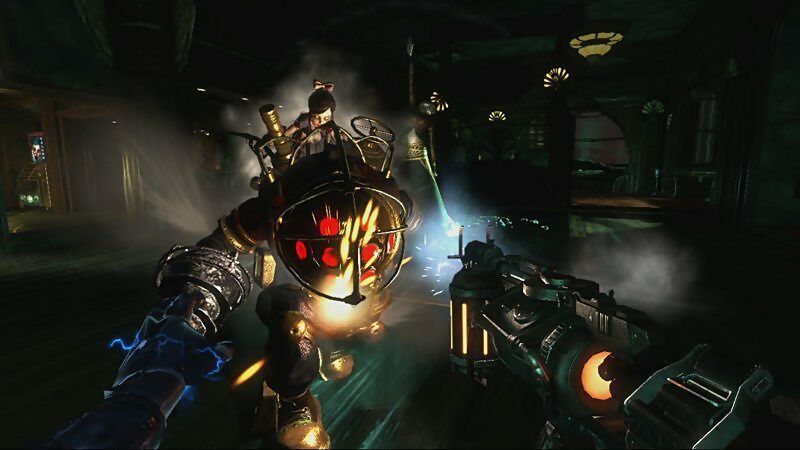 The next entry to the Bioshock series has been confirmed, and it has… no name, logo, screenshots, or anything. But! we do know where it's being made: a brand new studio formed at 2K, Cloud Chamber.
The team will be split between the San Francisco Bay Area (more specifically Novato, CA) and Montreal, up in Quebec, Canada. And yes, the studio is hiring.
As the blurb for Cloud Chamber says, 'our team consists of veteran BioShock developers and expert game makers from other mind-blowing titles'. The name absent is of course Ken Levine, creator of the Bioshock series, who is off doing his own thing at Take-Two-owned Ghost Story Games.
2K's first ever female lead of a dev studio will take the helm at Cloud Chamber, with veteran producer/marketeer/PR Kelley Gilmore serving as global studio head.
"We founded Cloud Chamber to create yet-to-be-discovered worlds – and their stories within – that push the boundaries of what is possible in the video game medium," Gilmore said. "Our team believes in the beauty and strength of diversity, in both the makeup of the studio and the nature of its thinking. We are a deeply experienced group of game makers, including many responsible for BioShock's principal creation, advancement and longstanding notoriety, and honored to be part of the 2K family as stewards of this iconic franchise."
So when's Bioshock 4 coming out, then (yes I am counting Infinite as Bioshock 3)? It won't be for a while – this announcement is just that the studio has been formed and the project exists. We'll be waiting a while – years – before anything actually comes of it.
Wireframe issue 28 is out now.