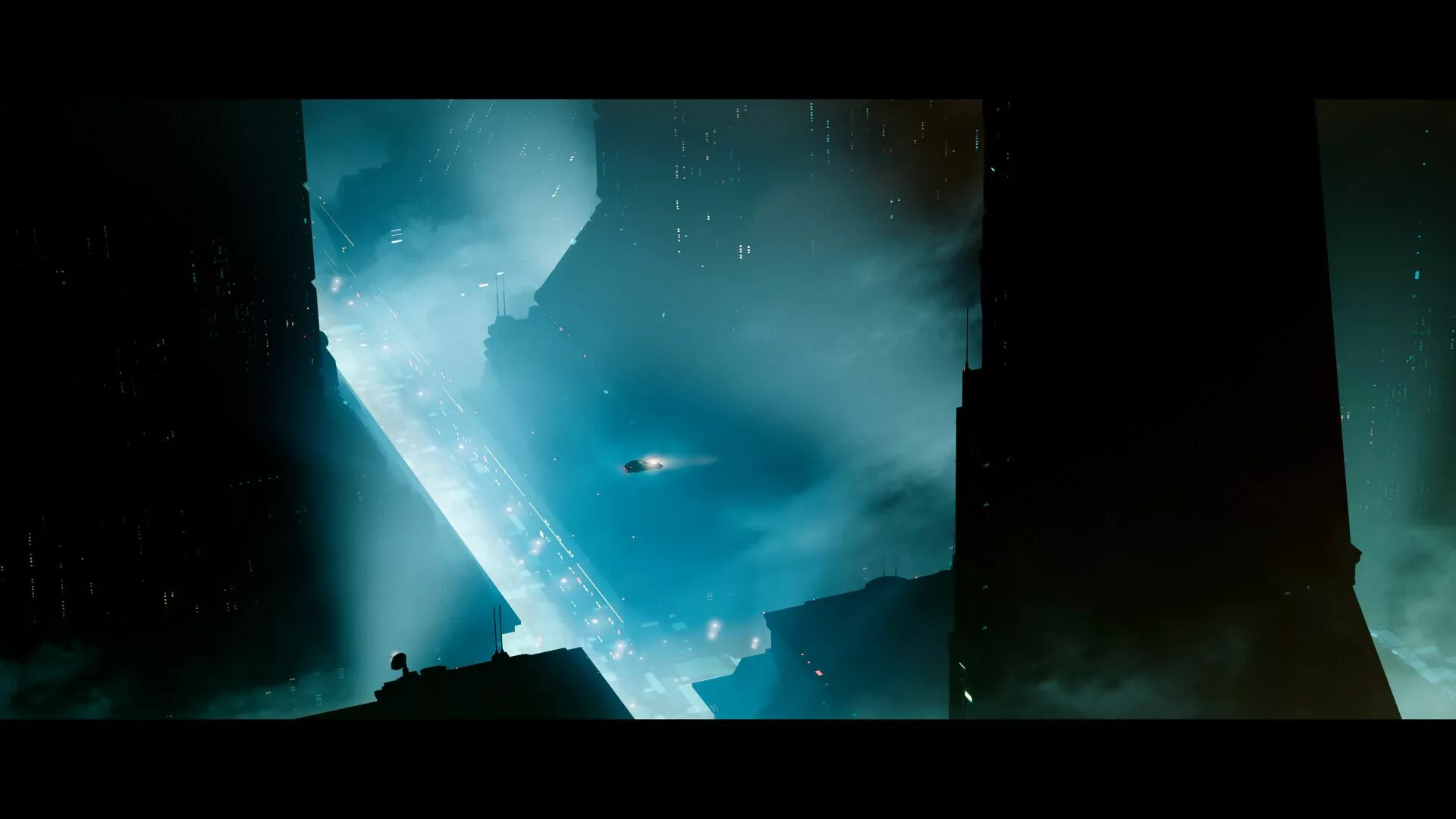 Blade Runner 2033: Labyrinth is an upcoming game set in the films' noir sci-fi world, and will be a "cinematic" 3D adventure featuring "narrative driven puzzles."
---
If you've looked at our round-up of everything announced during yesterday's Annapurna Interactive 2023 showcase, you'll already know about Blade Runner 2033: Labyrinth.
But what, exactly, do we know about the project so far?
The first game to be developed in-house at Annapurna, Blade Runner 2033 is, of course, based on the noir sci-fi film series that bears its name, with its events taking place between director Ridley Scott's 1982 original and Denis Villeneuve's sequel, Blade Runner 2049.
Blade Runner 2033's announcement trailer is high on atmospherics – check out that gorgeous shot of a Spinner gliding across a smoggy cityscape below – but decidedly light on specifics. What genre is it? Action? Point-and-click, like 1997's Blade Runner?
The game's Steam page provides some clues. It tags the game as a "3D exploration adventure," while its synopsis asks, "What does a Blade Runner do when there are no Replicants left to hunt?"
Elsewhere, we've learned that Blade Runner 2033 is being directed by Chelsea Hash, who previously headed up the brilliant, gravity-defying Solar Ash and served as lead technical artist on indie darling What Remains of Edith Finch.
LinkedIn tells us that Hash has been working as a game director at Annapurna for just over a year and a half, which might provide a clue as to how long Blade Runner 2033 has been in development so far.
Meanwhile, the job listings page on Annapurna Interactive's website suggests that the team is set to scale up pretty soon; there are currently openings for a 3D animator, designer, and artistic roles over a number of disciplines.
Those posts provide a few small clues about the Blade Runner game they're working on; a VFX Artist role lists "Proficiency with Unreal Engine and Blueprints" as a job requirement, while a post for 3D Animator says the team is "constantly trying to achieve nuanced character performance."
The same listing also says the successful applicant will be "working with mocap data" and should be "experts in naturalistic key-framed character animation in a realistic setting."
"Our ideal collaborator is someone who can design and execute animation workflows in a cinematic style," the post reads. "You'll be a key contributor in developing the game's narrative sequences."
Elsewhere, the post for Designer talks about "designing environmental and narrative-driven puzzles."
Words like "cinematic," "naturalistic" and "nuanced character performance" using mocap data suggest that Blade Runner 2033: Labyrinth is a sizeable project for Annapurna; the above-mentioned listing for Designer says that at least one member of its team worked on The Last of Us. 
That's not much to go on, admittedly – but it's enough to leave us eagerly anticipating more details in the near future.