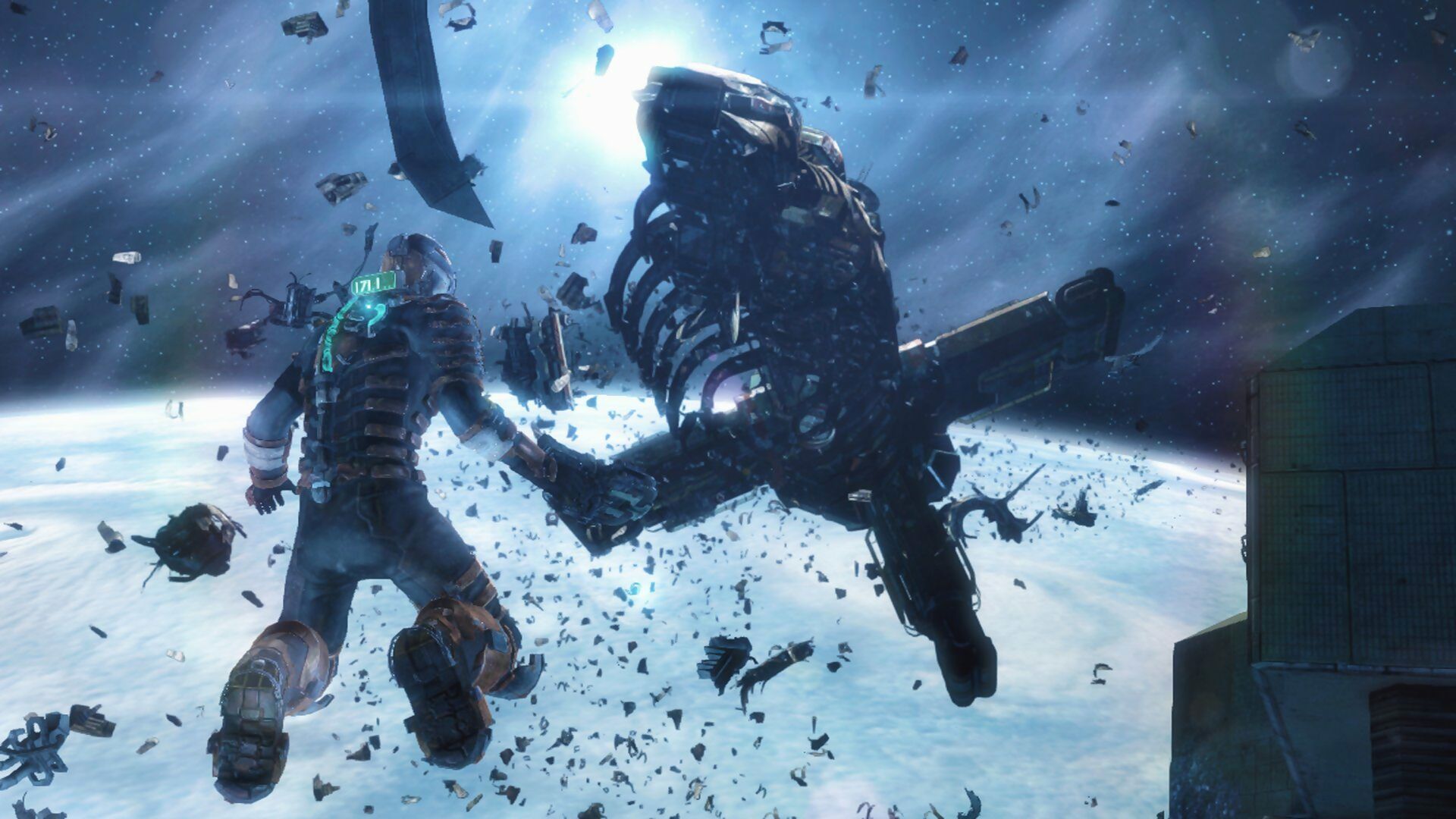 Former Dead Space 3 story producer Chuck Beaver has said he'd like to "redo" the horror sequel, with certain aspects reworked "from complete scratch."
---
The first two Dead Space games may have been beloved horror experiences, but they were never quite the mainstream hits that publisher EA wanted or expected from them. This explains why, by the time Dead Space 3 rolled around in 2013, developer Visceral – at the behest of EA – had made several changes to the formula – including a push into broader, more action-oriented territory, additional elements like a new crafting system and some controversial micro-transactions for weapon upgrades.
Those changes failed to help the Dead Space franchise reach the wider audience EA wanted, however, and Dead Space 3 would prove to be the last entry in the series until this year's remake of the first game.
In a recent appearance on the CaptainBribo podcast – as first reported by PCGamesN – Dead Space 3′s story producer Chuck Beaver has talked about his own disappointment with the game. He talks with surprising frankness about EA's control over the second sequel, stating that "We weren't allowed to make a horror game from the beginning."
Read more: Dead Space | The making of a classic, terrifying horror series
"The plan was that we'd expand into other gameplay genres," Beaver said of Dead Space 3's development. "[But] all those bits together not only didn't generate a new audience – they lost the old audience.
Beaver added that, if he had the opportunity, he would "redo Dead Space almost completely" from a story standpoint. He'd ditch the love triangle between series protagonist Isaac and Ellie and Robert, and have the story more solidly focused on Isaac himself. In other words, the story would be written "from complete scratch," said Beaver.
The podcast episode is a couple of weeks old now, but well worth watching in full – particularly given some of the ideas Beaver has for his rejigged Dead Space 3 – including a co-op mode focusing on a regular Isaac and a beaten-down 'Shadow Isaac' – sound so promising.