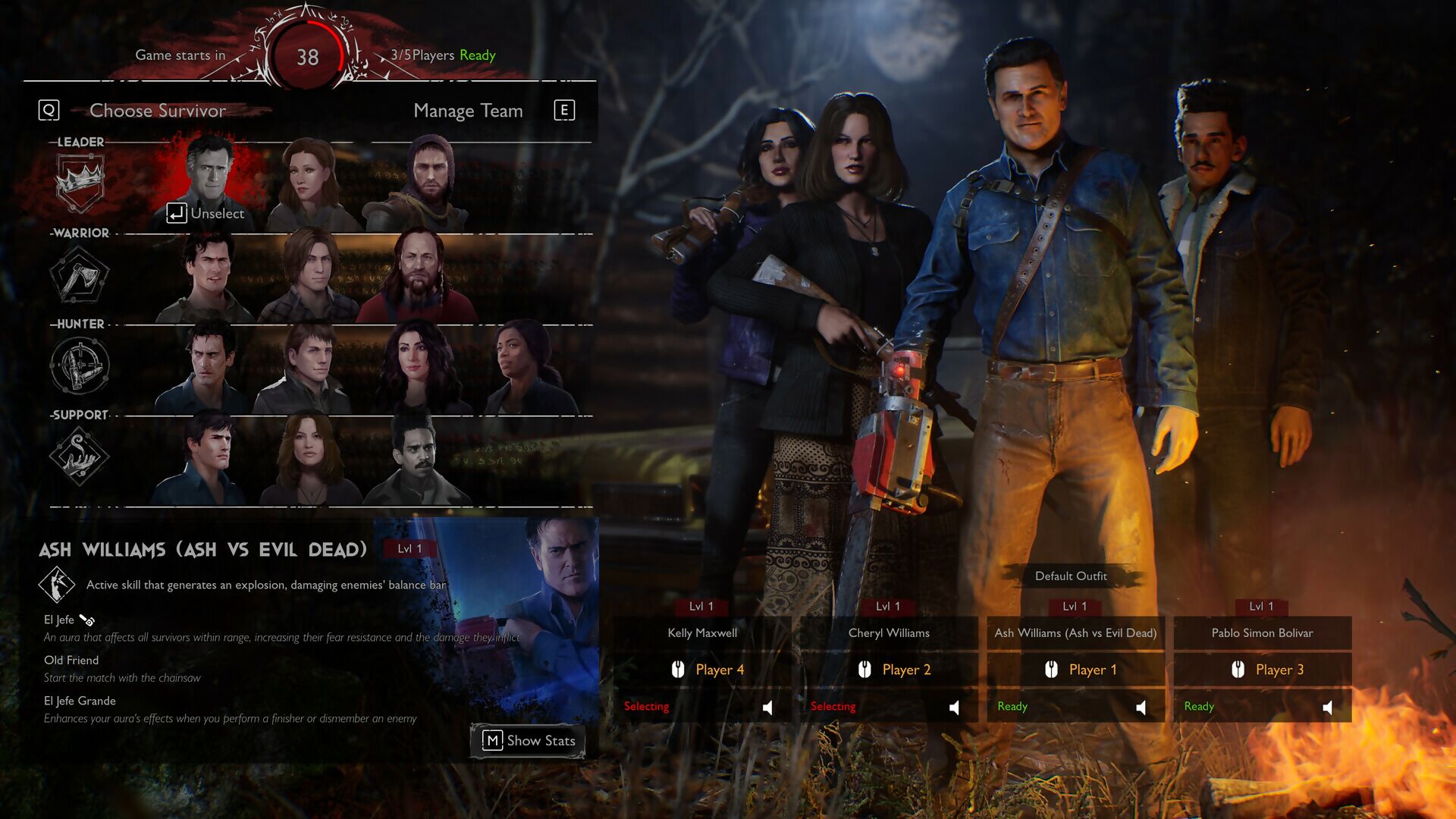 Evil Dead: The Game and its Switch port have met a grisly fate, as Saber Interactive announces there'll be no new content developed.
---
Asymmetric multiplayer horror opus Evil Dead: The Game has reached a sad milestone, as Saber Interactive announces that it will no longer develop content for the title. A planned port to the Nintendo Switch has also been cancelled.
The announcement is all the more surprising given that the game was only launched in May last year – meaning players have only had a shade under 18 months to enjoy the multiplayer take on Sam Raimi's gory film franchise.
"Today we have made the decision not to pursue the development of new content for Evil Dead: The Game," Saber wrote in a message published on Twitter/X (thanks, Gamespot). "We also confirm that we will not be releasing a Nintendo Switch version of the game."
The developer does add, however, that the game as it stands will still be playable: "We will keep the servers up for the foreseeable future and address any major issues that arise."
A reason for the game's abrupt cessation hasn't been offered, though it's worth noting that Saber Interactive is part of Embracer Group – the Swedish holding company purchased Saber in 2020.
Embracer has hit some considerable turbulence in recent months, with a deal worth $2 billion falling through and its share prices left tumbling in the wake of the news. As a result, Embracer has gone through an extensive bout of cost-cutting, having already shut down Volition – the storied developer behind Saints Row, among other things – and even mulling over the possibility of selling Gearbox Software, the studio responsible for the Borderlands franchise.
Although this hasn't been officially confirmed, it's possible that Evil Dead is the latest victim of Embracer's cull.
"On behalf of the entire team at Saber," the studio ended its message, "thank you for all the groovy times and your continued support."