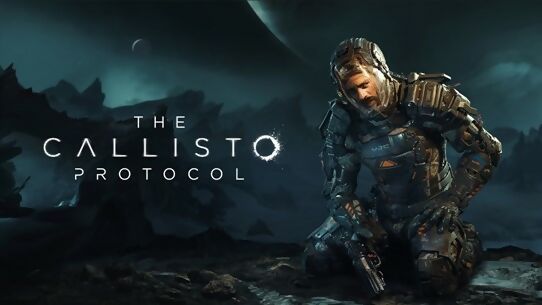 Following lower-than-expected sales of Callisto Protocol, Glen Schofield has departed Striking Distance Studios.
---
Glen Schofield has left Striking Distance Studios, the developer he headed and helped to set up back in 2019. Striking Distance released The Callisto Protocol in December last year, which debuted to mixed reviews and lower-than-expected sales.
Krafton, the game's Korean publisher, was reportedly expecting sales of 5 million for The Callisto Protocol, but the actual sales were closer to 2 million. The game cost around 200 billion won to make over three years, equivalent to around £121.3 million.
Striking Distance Studios was originally set up in San Ramon, California, with the aim of producing games set in the PUBG universe (its parent company, Krafton, is the publisher of PUBG: Battlegrounds). Glen Schofield was then drafted in to run it. Speaking at the time, he said: "We're working together to build the studio from the ground up, so we can begin crafting an original narrative experience in the PUBG universe."
Prior to this, Schofield had co-founded Sledgehammer Games in 2009, the studio behind Call of Duty: Modern Warfare 3, Call of Duty: Advanced Warfare, and various other titles in the CoD franchise. But before that, Schofield was vice president of Visceral Games, the EA-owned studio behind the Dead Space franchise. Schofield was a co-creator of the original Dead Space, and he ended up returning to the ideas behind this franchise for Striking Distance Studios' first (and currently only) game.
The Callisto Protocol was very much a spiritual successor to the spaceship survival horror format pioneered by Dead Space, and any idea of setting the game in the PUBG universe was quickly dropped. However, The Callisto Protocol received some unexpected competition when EA announced that it would be releasing a remake of the original Dead Space in January 2023, just a month after the debut of The Callisto Protocol. Typical, you wait ten years for a new Dead Space game, and then two turn up at once.
Now, as reported by Bloomberg, Schofield has left Striking Distance, and there's currently no word on what he plans to do next. The move leaves the fate of the studio in doubt: 32 employees were already laid off at the developer back in August following the release of the final batch of DLC for The Callisto Protocol. At the time, Krafton said that the layoffs were part of "strategic changes that realign the studio's priorities to better position its current and future projects for success".