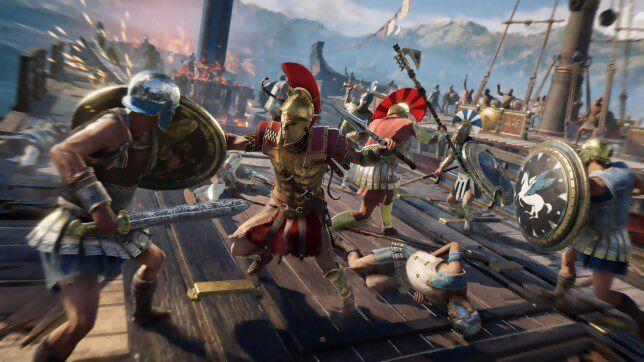 Well. Hm. Google's much-trumpeted streaming game platform Stadia will finally be available from next Tuesday (19th November) and if ever the phrase "it's a yikes from me, dog" fit the bill, a complete list of titles now revealed for its launch may well inspire it.
Gaze upon the Stadia launch list below…
– Assassin's Creed Odyssey
– Destiny 2: The Collection
– GYLT
– Just Dance 2020
– Kine
– Mortal Kombat 11
– Red Dead Redemption 2
– Thumper
– Tomb Raider: Definitive Edition
– Rise of the Tomb Raider
– Shadow of the Tomb Raider: Definitive Edition
– Samurai Shodown
Red Dead Redemption 2 is probably the most impressive on that list, since Google is touting 60fps and 4K, and at least it was only released on PC very recently, but Tomb Raider: Definitive Edition is five years old, and it feels like a very slim number of people who excitedly signed up for Stadia will be made up with the inclusion of something like Just Dance 2020 on the Day 1 Access buffet table.
Of course, Google is promising a wealth of games will arrive over the next few months. Among them? Borderlands 3, Darksiders: Genesis and, er, Farming Simulator 19, but this launch list isn't going to be thrilling too many gamers in the meantime.
Wondering what games will be available to play on launch day for Stadia? Here's our day one lineup for November 19 with more titles coming by the end of 2019.

For the full list and additional details, check out our blog → https://t.co/CWyqjMegYz pic.twitter.com/YzhEX1d3ou

— Stadia (@GoogleStadia) November 11, 2019
Wireframe #26 is out now