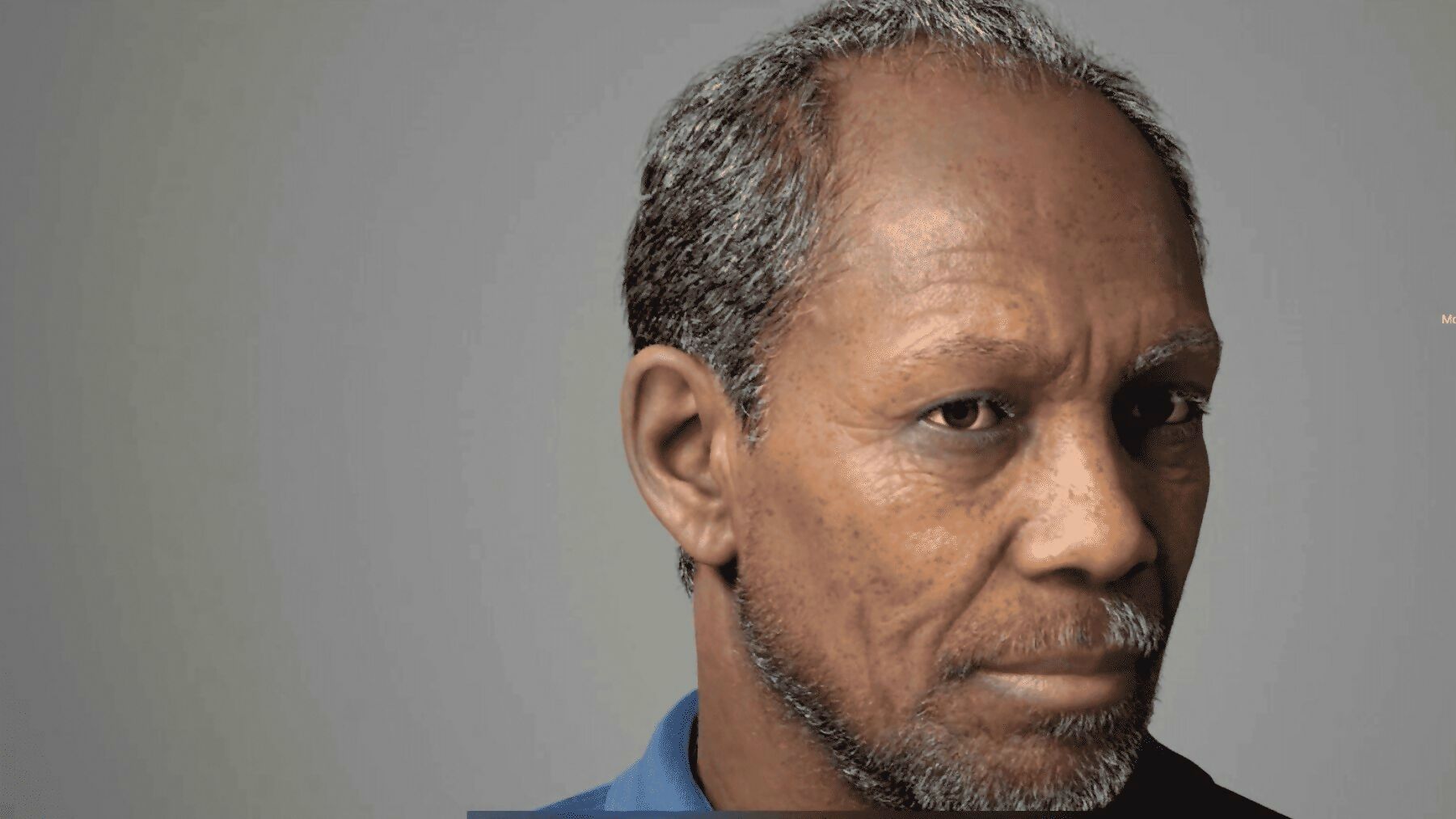 It was a cold day in April when I realised I'd accidentally made my own Brian Clough. I'd been tinkering around in MetaHuman Creator for a few hours, selecting and tweaking hairstyles here, adjusting eyes and nose shapes there, when I started to think that the face in front of me looked oddly familiar – uncannily like a young version of the late footballing legend, in fact.
There's more to MetaHuman Creator than just recreating the visages of bygone sports personalities, though. Built by Epic, the cloud-based application could be as revolutionary for indie developers as its stablemate, Unreal Engine. Previously, realistic human character models were largely the preserve of triple-A developers – it takes a considerable amount of expertise, time, and money to build, texture, rig, and animate a character like Nathan Drake or The Last of Us' Ellie, after all.
MetaHuman Creator aims to change all this. It provides a streamlined, approachable set of tools that allows just about anyone to create a unique human character model; anyone who's spent time customising their avatar in Mass Effect or Fallout 4 will likely be comfortable with the interface here.
You start by choosing a base character model from the handful of presets the application provides, and then you're free to customise and tweak it via a suite of menus and sliders. One of the more ingenious options allows you to blend different facial types, meaning you can create a subtle amalgam of, say, Caucasian and South East Asian features. The level of granular control you have over every element of your character's face is huge: you can even adjust tiny things like its eyes' iris pattern.
MetaHuman Creator is still in Early Access phase, but even at this stage, the results are almost spookily realistic. Your character will fidget and change facial expressions as you're editing them, and they're able to convey an almost worryingly broad array of emotions – there was definitely something eerie about watching our Brian Clough doppelganger suddenly crack a cheesy grin.
The selection of body options and clothes, on the other hand, is less impressive – at the time of writing, there were only six body types to choose from (though these are admittedly available in three separate heights), while your wardrobe is restricted to all of three sets of sweaters and trousers, and four kinds of footwear. We're guessing this is something Epic will add to as MetaHuman's development continues.
Once your character's designed, it's ready to be exported to Autodesk Maya or Unreal Engine. The exporting process is ever so slightly fiddly at present – you'll first need to install Quixel Bridge, a free bit of software that acts as an intermediary between MetaHuman and your package of choice – and if you're exporting to Unreal, then you'll need the latter application open for the process to work. This detail wasn't made clear to us until we read MetaHuman's documentation, so it's something to be aware of if you're thinking of trying the software out for yourself.
Those niggles aside, characters made in MetaHuman slide into Unreal as cleanly as you'd expect, though the process can take some time, depending on your PC's CPU power. You can choose the level of detail for your character, from 1K to 8K – we tried the latter and our computer nearly collapsed, so the images dotted around this page were exported at 4K.
Once in Unreal, your MetaHuman model is fully rigged and ready to animate using either keyframes or motion capture data. Even the face is rigged, meaning you have full control over everything from your character's jaw movement to the position of their eyebrows.
Again, it goes without saying that MetaHuman could have a major impact on indie game development. While fully rigged and textured models have been available for purchase on asset stores for years, you'd then have to spend hours customising the things in, say, Blender. With MetaHuman, you could potentially have an entire cast of (almost) photo-real characters ready for your game in an hour or two.
Better yet, Epic's making MetaHuman available to Unreal Engine users for free. As noted earlier, the lack of clothing options is a definite drawback – if you used these characters in your game right now, they'd all be wearing more-or-less identical tops and trousers – but if Epic can keep adding to the more sparse aspects of its editor, then it could soon prove to be a literal game-changer.
Genre: Person maker
Format: PC
Developer: Epic Games
Publisher: Epic Games
Price: Free
Release: Out now (Early Access)
Social: @UnrealEngine