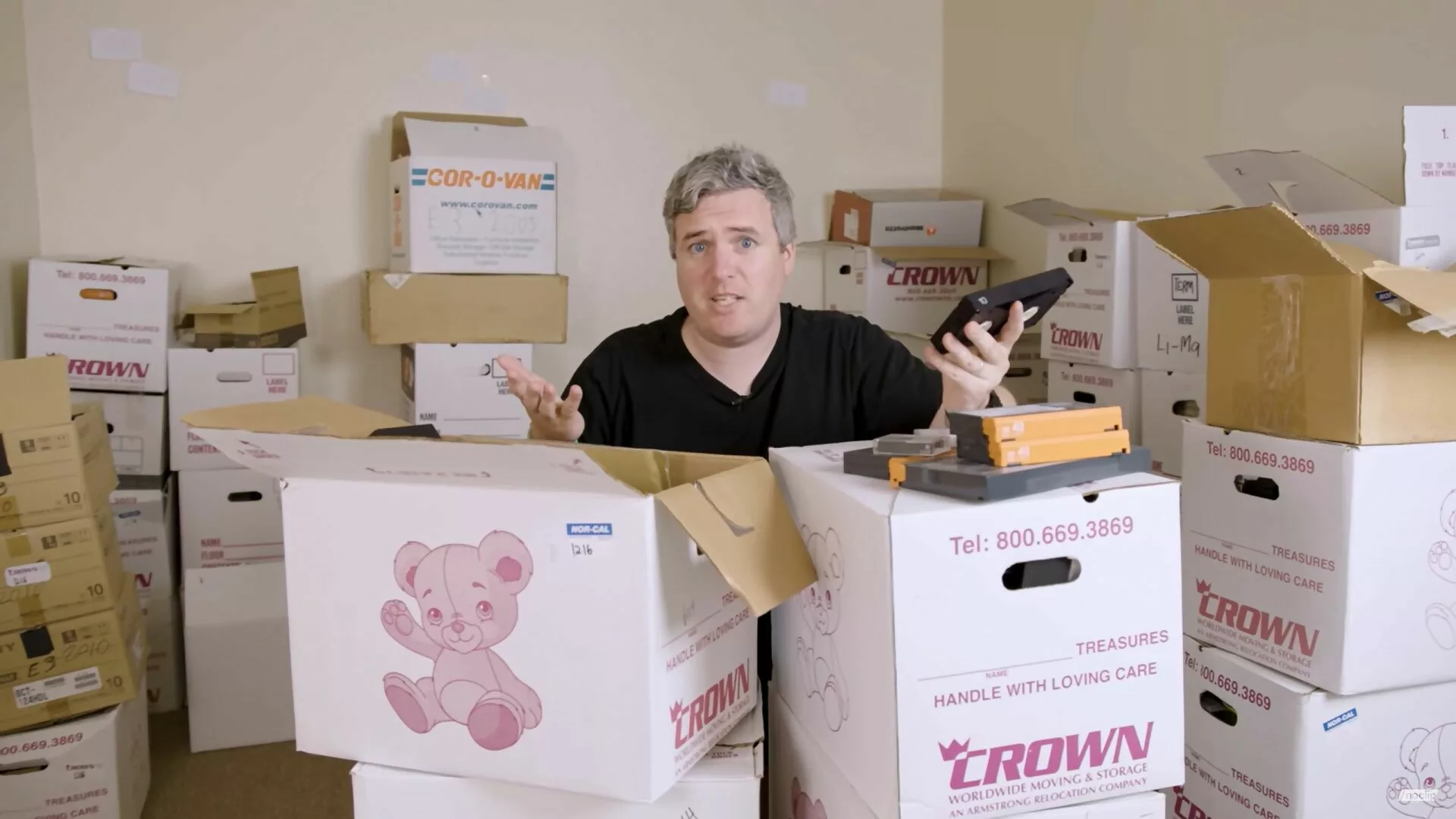 The Noclip YouTube channel is digitising boxes of video tapes showing footage of past E3 events, developer interviews, and more.
---
Before the rise of digital video, footage of games was shared on video tapes sent to TV channels, magazines and websites. Now, the video game documentary channel Noclip is in the process of digitising a huge stash of these precious tapes, and uploading them to the internet.
Noclip presenter Danny O'Dwyer said that the channel discovered the massive hoard of tapes a while back, and rescued them from being dumped. Over the past year, they have added to the tape collection, and now the channel is asking for crowdfunding to help preserve them.
Many of the tapes contain footage that is unavailable anywhere on the internet. Others contain high-resolution footage that is far superior to the compressed footage currently available on YouTube. O'Dwyer gives the example of a pristine, HD video recording of Microsoft's E3 2009 press conference, comparing it with the grainy, compressed footage that currently exists.
Sifting through these boxes will take some time, but Noclip has already uploaded videos of a behind-closed-doors demo of Star Wars: Knights of the Old Republic from E3 2001, a tour of the Infinity Ward studio during the development of Call of Duty 4: Modern Warfare, and a GameCube tech demo from Nintendo Spaceworld 2000, among others. All of the videos are being posted on the Noclip Game History Archive channel, and the raw versions are being uploaded to the Internet Archive.
The tapes exist in a variety of now-obsolete video formats, and Noclip has been investing in various arcane bits of technology to play them and convert them to digital files. It's remarkable to think how quickly technology like this dates, to the point where boxes and boxes of video footage are now practically inaccessible just a couple of decades after the videos were made. Who knows what treasures remain to be uncovered?
Read more: VHS – the future of game preservation?