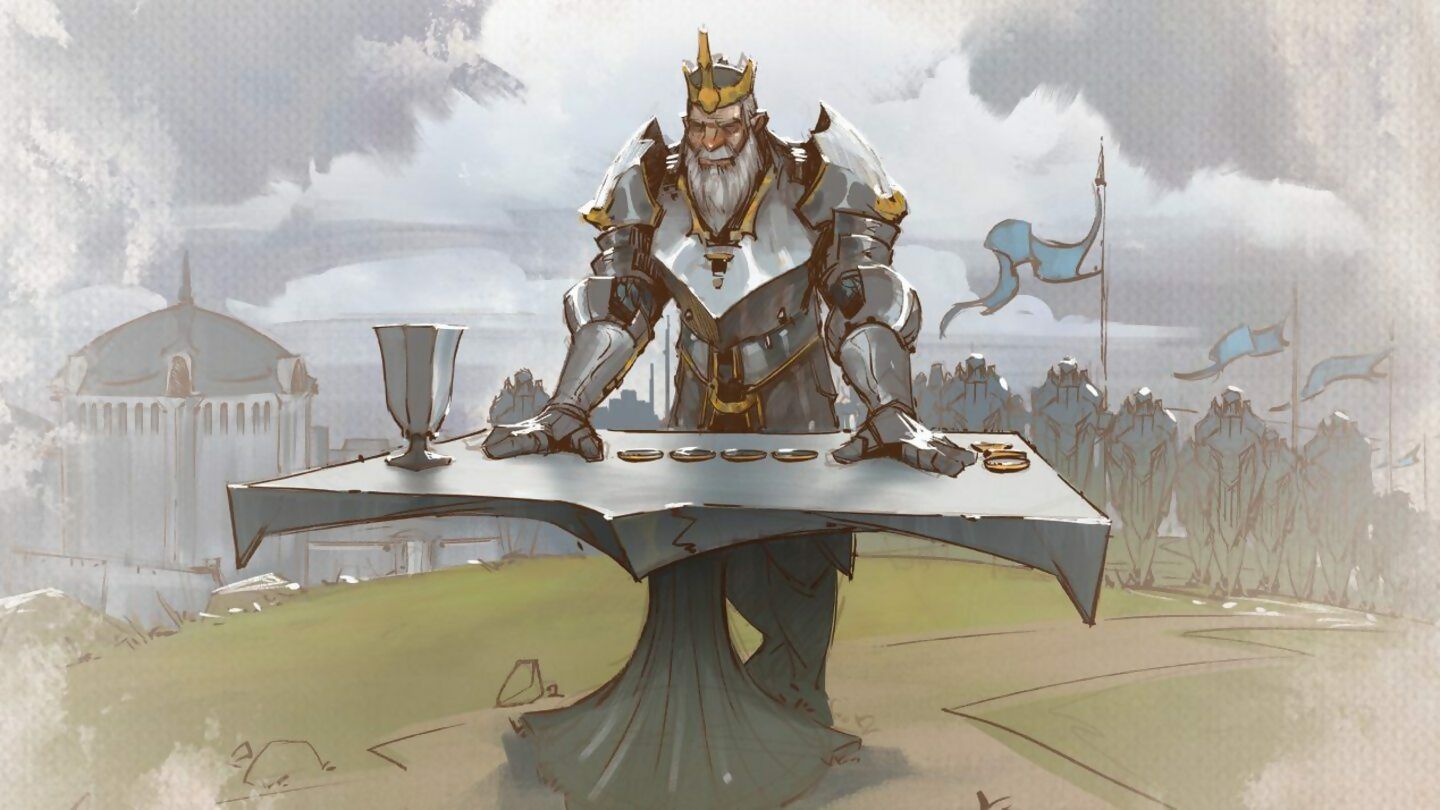 Riot Games has revealed that it has opened a new division called Riot Tabletop, three years after releasing Mechs vs. Minions.
"We're gamers. That means more to us than just video games," Riot wrote in a new blog post. "You can tell by the piles of board games, miniatures, and roleplaying books stashed around the office. So it was natural to explore what would happen if we brought the Riot perspective to tabletop games. We call it Riot Tabletop.
"Our first tabletop game was a huge, cooperative game loaded with miniatures and narrative content. Our second game is competitive, much smaller, and plays faster. They're worlds apart, but united by the focus on player experience outlined above. And that's what we're so excited about—multiplying player experience across the wide range of games you can play at a table with friends."
Riot has confirmed that Tellstones: King's Gambit is the next game set to be released. It's described as a "bluffing game with perfect information for two or four players" and "a Demacian variant of a game played across Runeterra."
Riot says that Tellstones: King's Gambit is just one of many tabletop games currently in development right now.
News of Riot's new venture comes just a couple of months after Rebellion announced its new board game division, Rebellion Unplugged, which is set to release Sniper Elite the Board Game as its first project.
We'll keep you posted.
Wireframe #29 is out now