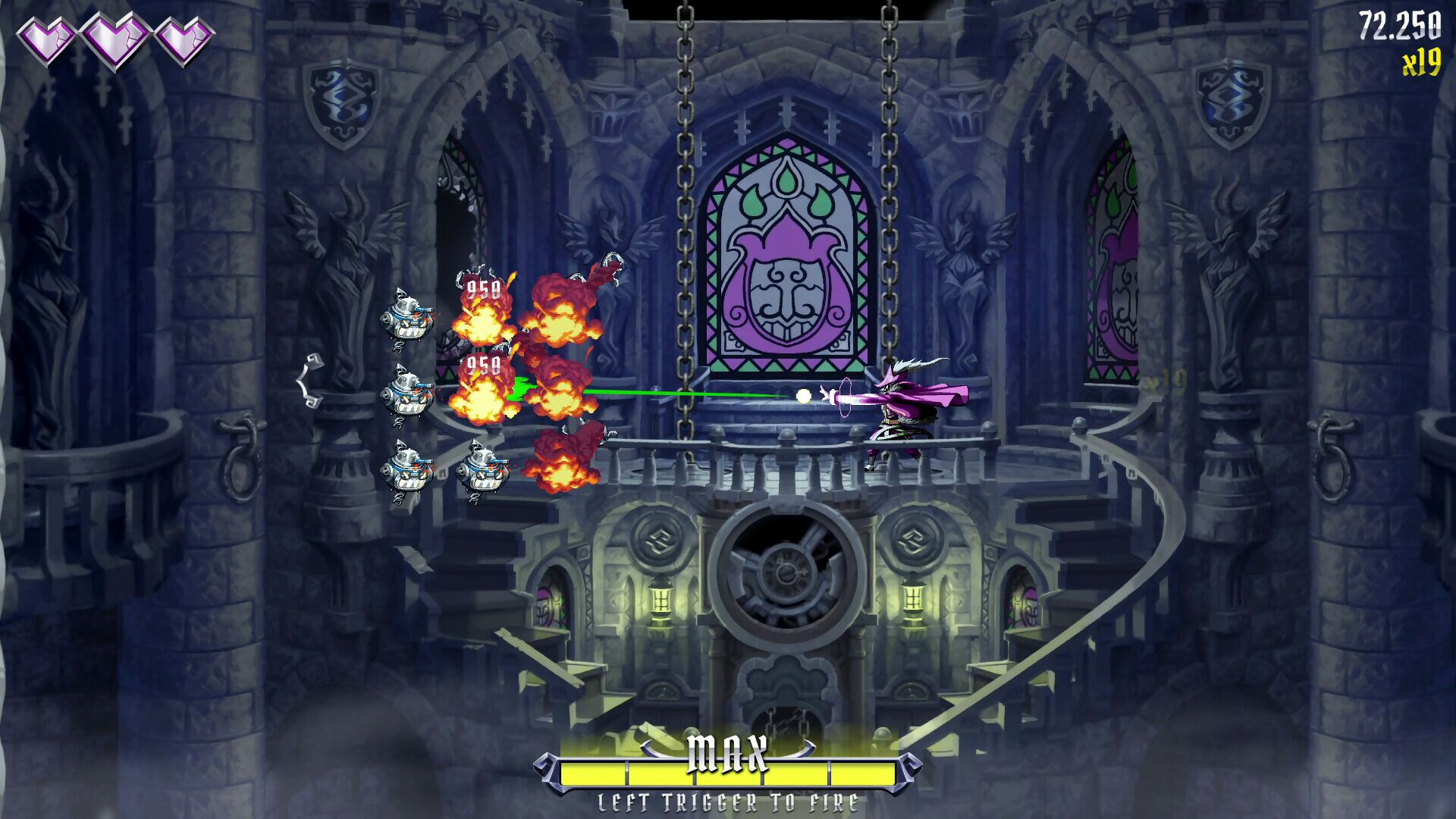 Savant – Ascent, the debut title from Owlboy developer D-Pad Studio, is getting an Anniversary Edition for PC, consoles and mobile.
---
Norway's D-Pad Studio is perhaps best known for Owlboy, a charming fantasy platformer that first emerged in 2016. That game took director Simon Stafsnes Andersen and his collaborators about nine years to make – not least because it had some of the most detailed, carefully-crafted sprite work seen since the 1980s and 90s.
One game that may have flown under some players' radars – including this writer's – was D-Pad Studio's 2013 debut, Savant – Ascent. A shooter-platformer hybrid that sees you attempt to fight your way to the top of a tower awash with enemies, Savant – Ascent has the Gothic feel of a Castlevania game, and the hordes of enemies and ordnance you'd expect to see in a bullet hell shooter.
Savant – Ascent Anniversary Edition will update the game with new bosses, stages, items and music. There'll also be a new Survival Mode that subjects you to an endless onslaught of bosses and enemy waves.
Needless to say, Savant – Ascent looks rather lovely, as we'd expect from the makers of Owlboy.
This isn't the only game D-Pad has in the works, either. Its other project is Vikings and Trampolines, a bouncy multiplayer brawler that sums up its premise remarkably well in its goofy title. We gave it a go at Gamescom last year and had a merry old time with it; creator and programmer Jo-Remi Madsen joked at the time that "It's probably one of those games where the drunker you are, the better you're going to perform."
We were decidedly sober when we tried Vikings and Trampolines, which might explain why we lost so many matches. That's our excuse, anyway.
Savant – Ascend is due to release this spring on PC, mobile and an unspecified selection of consoles. You can add it to your Wishlist on Steam if you fancy.