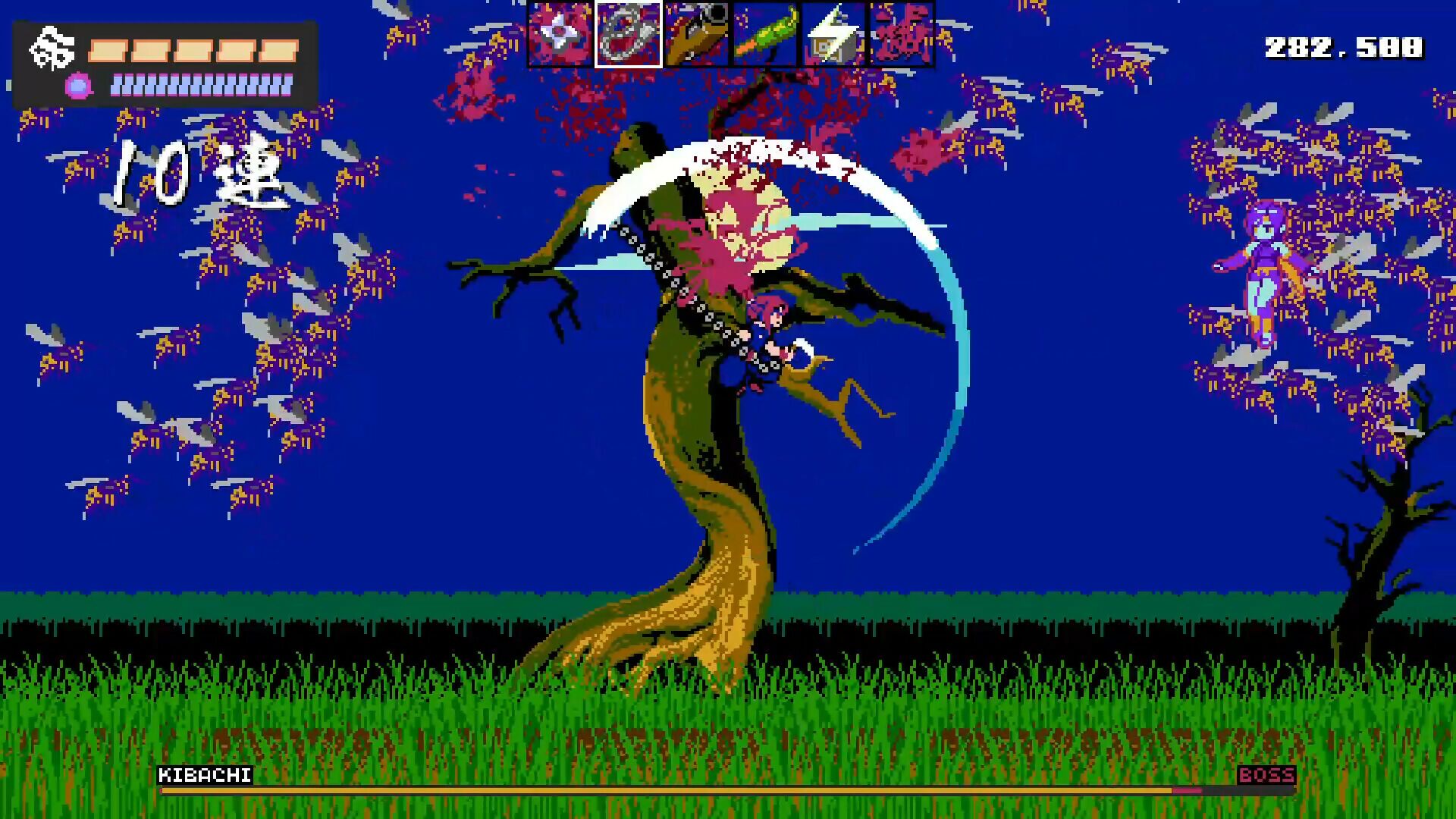 Shinobi Non Grata looks like another sterling nod to ninja platformers of the 1980s and 90s. The hack-and-slash is out on 25 May.
---
A game that quietly flew under our radar until now, Shinobi Non Grata is a hectic, incredibly tough-looking nod to the wave of ninja action platformers that hit arcades and consoles in the 1980s and 90s.
Despite the title, though, it's less in the vein of Sega's Shinobi series and more akin to Irem's lesser-known (but fabulous) Ninja Spirit, which began as an arcade machine in 1988 before getting ports to the PC Engine and assorted home computers. (Having just fact-checked ourselves, we've also discovered there was a version for the Game Boy.)
It also reminds us a little bit of Tanuki Justice, albeit without that game's kawaii mammalian theme.
In short, Shinobi Non Grata is another game about moving stealthily around the screen and murdering everything that appears with a selection of seven handy weapons, including katana and shuriken.
Enemies are an eclectic mix, too, ranging from your common-or-garden humans to dragons, swarms of flying insects, and all kinds of grotesque yokai. There are superbly animated giant crabs and spiders, and some really cool pseudo 3D effects straight out of After Burner. Take a look:
It all looks magnificent, and the good news is that there isn't too long to wait for its release. Publisher Flyhigh Works has announced that Shinobi Non Grata is scheduled to hit Steam on 25 May (as spotted by our good friends at Time Extension).
Co-developers Studio Pico and Esquadra, Inc have also put out a free demo on Steam, which is well worth checking out if you're unsure whether its "hard core" retro action is right for you or not.
Aside from the PC version, Shinobi Non Grata is also getting a release on PS4 and Nintendo Switch, with Strictly Limited Games handling the physical versions.
Now, if only we could get an official new game in the Shinobi series. How about it, Sega?