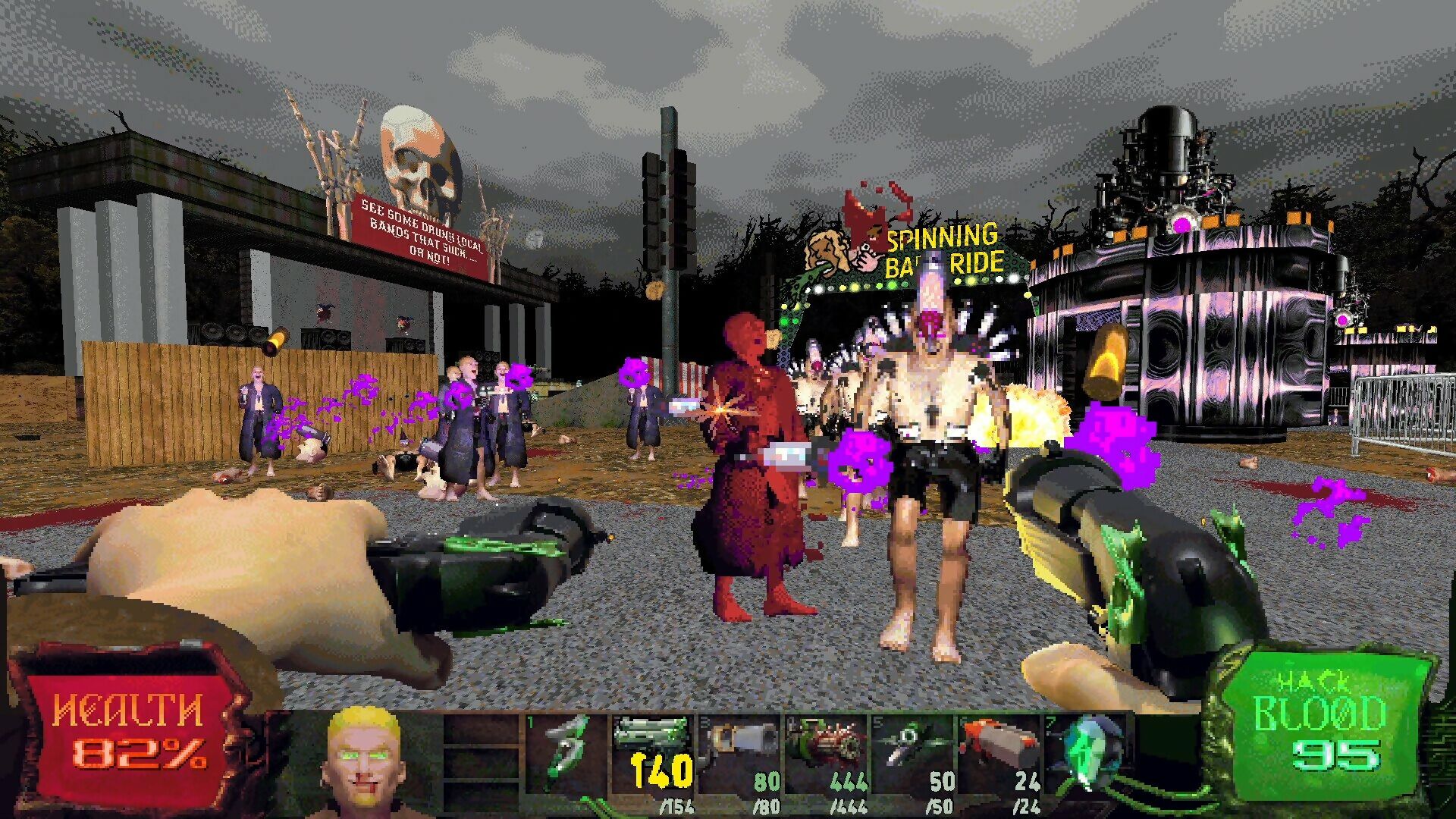 Slayers X: Terminal Aftermath: Vengeance of the Slayer – a first-person shooter spin-off from Hypnospace Outlaw – is out on 1 June.
---
Have you played Hypnospace Outlaw? If you haven't, then you really should. A narrative puzzler set in a dystopian version of the early web, it saw you play a digital law enforcer trawling the information superhighway. As you searched for web users illegally posting copyrighted images (and making other petty legal infractions), the personalities behind those janky websites would bubble up to the surface.
One of the most lively of those characters was Zane Lofton, the self-aggrandising, cocksure teen ("Sexy both on AND offline") whose hobbies included drawing comics about his imagined adventures and being thoroughly obnoxious.
Zane's latest gambit, according to the Hypnospace Outlaw universe, is game development – he's made Slayers X: Terminal Aftermath: Vengeance of the Slayer, a first-person shooter firmly in the mode of early titles like Doom and Duke Nukem. 
Fittingly, the game's overblown, janky, and very late-90s/early-2000s, from the metal soundtrack to the lurid colour palette.
"Developer Zane Lofton of Big Z Studios, the creator of Slayers X, started making Slayers X back in 1999," goes the game's press release. "Unfortunately, just as he was close to completing his masterpiece, the CD-ROM went missing and was lost. Decades went by before Zane finally found it again, and the game is now ready to launch, published by No More Robots. Except that Zane doesn't actually exist, and none of this is true."
The game's plot, naturally enough, is built around Zane himself. His mother's been blown up by a grouped the Psyko Sindikate, and so Zane goes off on a revenge mission filled with "blood, gore and toilet jokes."
Will Slayers X be a case of so-bad-it's-good or just plain bad? We don't have long to find out; the game's heading to Steam and Game Pass on 1 June. You can also sign up for the beta phase ahead of time here.