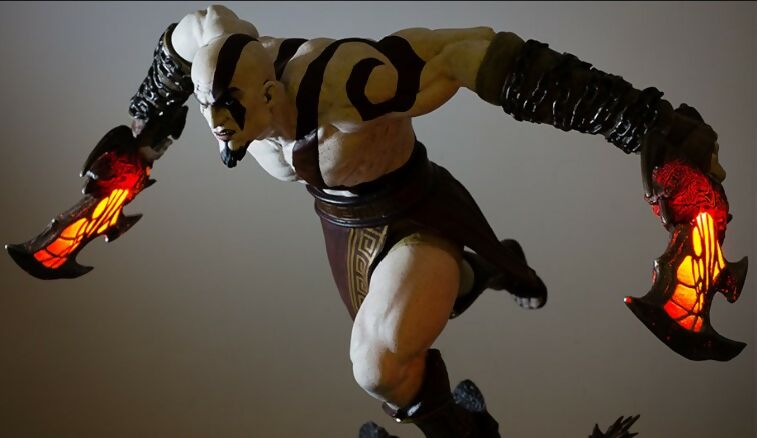 "Sony has told us to destroy all of our PlayStation merchandise," the statue-making company Gaming Heads alleges. This purportedly includes items customers have paid for.
---
In one of the more bizarre claims we've seen emerge from the games industry of late, Hong Kong-based statue maker Gaming Heads has claimed that Sony has ordered it to "destroy" all of its PlayStation-related merchandise.
The claim emerged in a lengthy open letter published on Twitter/X (and spotted by Eurogamer). In it, the company writes that "SONY has told us to destroy all of our SONY PlayStation merchandise," which includes its statues based on characters from such games as The Last Of Us Part II, God Of War, Jak And Daxter, and so forth.
More worryingly, Gaming Heads alleges that the order applies not only to the merchandise it has in stock, but also "items you have paid for and are waiting to ship to you."
The company then takes the legally questionable step of naming the person at Sony Interactive Entertainment that it claims is responsible for the destruction order – and even provides their direct work email address, highlighted in bold. For obvious reasons, we won't repeat that address here, and we'll forgo our usual habit of embedding the tweet in question.
At the time of writing, we have yet to see Sony come forward with a response, so at this stage it's impossible to know exactly why the order was handed down – if indeed it really was. At present, there's only Gaming Heads' claim – and its very angry open letter – to go by. Could it be something as simple as an expiring IP licence?
Inevitably, the tweet has lots of responses beneath from customers wondering aloud who will be responsible for refunding those out of pocket – Gaming Heads or Sony.
Gaming Heads adds elsewhere in its letter that it's only Sony PlayStation merchandise that is affected, so customers who've ordered items based on other IP can rest (relatively) easy.
Read more: God Of War Ragnarok review | A sequel worthy of the gods