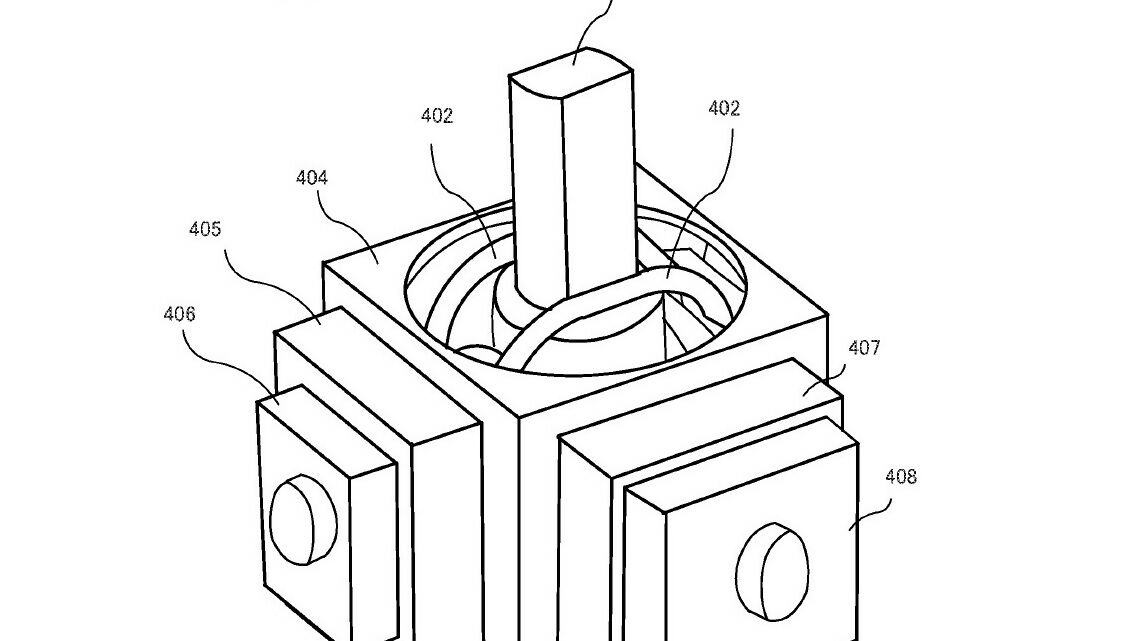 A patent issued by Nintendo describes a joystick which uses the Hall effect, which would eliminate Joy-Con drift in the Switch 2.
---
As spotted by Dexerto, Nintendo issued a patent for a new joystick design on 7 September, the same day that reports began to emerge that the 'Switch 2' had supposedly been shown off to developers behind closed doors at Gamescom.
The patent describes a joystick that uses the 'Hall effect' rather than mechanical switches. This involves the use of a magnetic field, which registers the tilting of the joystick. Because there's no physical contact with any switches, in theory it shouldn't wear down and become prone to Joy-Con drift, a problem that has plagued the Nintendo Switch.
A few other controllers with Hall effect joysticks are already on the market, such as the GameSir G7 SE Wired Controller for Xbox. The advantage of Hall effect joysticks is that they have a tiny dead zone – the amount the joystick can be moved before the movement is registered – and as such can be more responsive. Although a possible disadvantage is that the magnetic field could potentially be disrupted if the mechanism is exposed to a large enough amount of electromagnetic interference.
Speculation is rife that the new Nintendo patent indicates a possible design for the Joy-Cons – or whatever they will be called – that will come with the Switch 2 (or whatever Nintendo's Switch successor will be named). The patent isn't a sure-fire indication that the Switch 2 will use Hall effect joysticks, since patents are issued by big games companies all the time, but it might be a sign that Nintendo doesn't want a repeat of the Switch Joy-Con drift disaster.
Read more: The strange and complex world of video game patents
Scraps of information on the Switch 2 are slowly emerging. A slip-up by Sharp in May suggested that the firm might be working on screens for Nintendo's new console, and reports from VGC suggest the Switch 2 might use Nvidia's DLSS upscaling technology and output visuals on a par with the PS5 and Xbox Series X or S. The report that the Switch 2 was running the impressive Unreal 5 Matrix Awakens demo certainly seems to suggest as much.
Then again, we can take that with a pinch of salt, suggests Digital Foundry in an article on Eurogamer, noting that there's no way of knowing if or how the Matrix Awakens demo has been altered to work on a mobile processor. After all, games that in theory should be impossible to run on Switch, such as The Witcher 3, have been cleverly tweaked to account for a weaker chipset. It certainly seems the Switch 2 will offer a power boost over its predecessor, but exactly how much of a boost remains to be seen.
Read more: Nintendo announces record profits