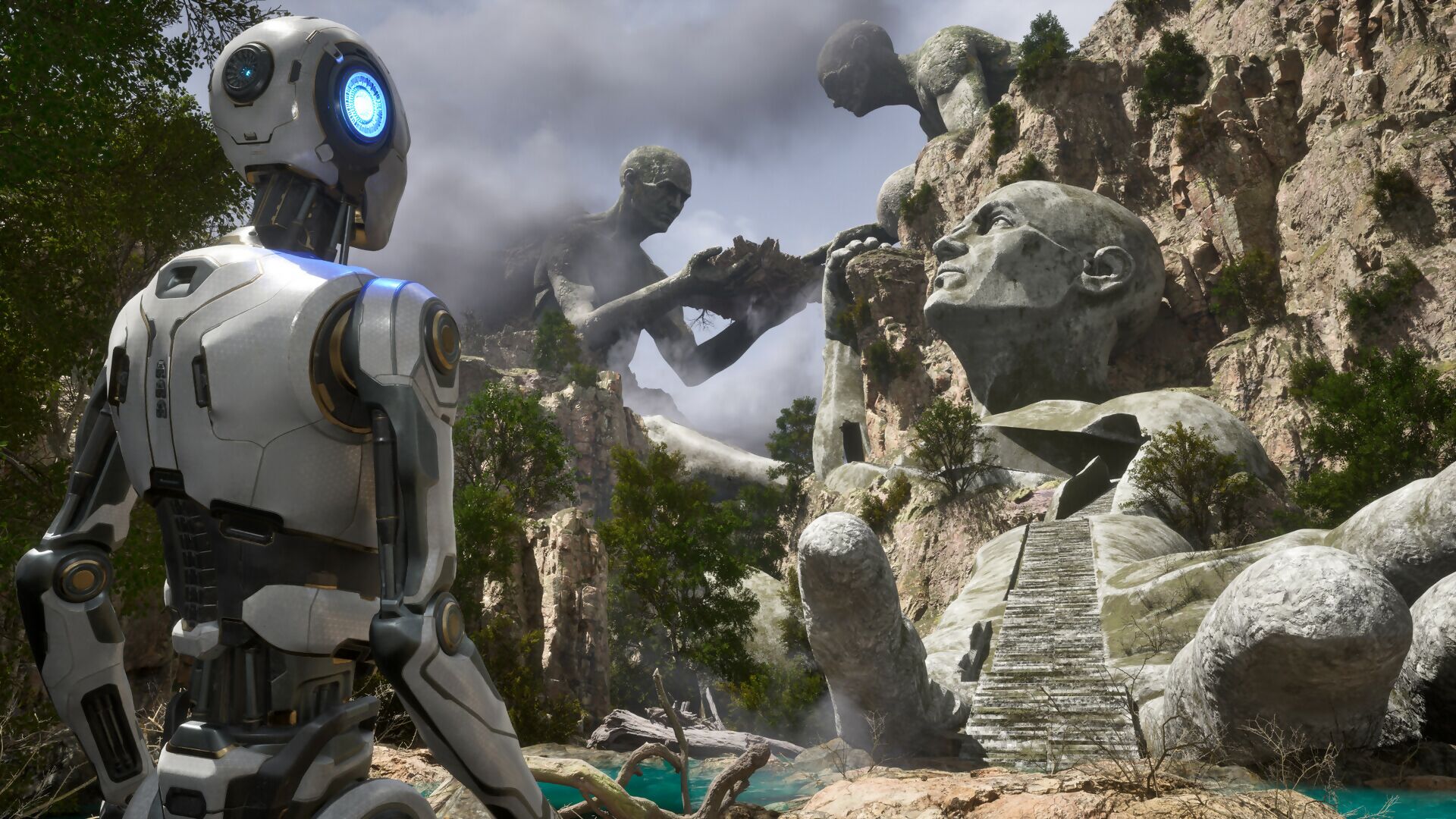 Croteam's long-awaited sequel to its acclaimed 2014 puzzler The Talos Principle is due to launch in just over a month.
---
The Talos Principle 2 was revealed with a trailer back in May, and now we have a release date: 2nd November.
The award-winning original game launched in 2014, and combined some fiendishly clever puzzles with an intriguing philosophical back story, which ruminated on the meaning of existence. It took place in a world where humans were long gone but their knowledge had been preserved, and the game saw you controlling an AI robot on a path to enlightenment.
The Talos Principle 2 has long been in gestation. The game's developer, Croteam – the Croatian studio behind the Serious Sam games – announced it was working on a sequel to The Talos Principle all the way back in 2016. The new game promises fresh abilities such as gravity manipulation and mind transference, as well as the return of the beam-bouncing puzzle gameplay of the original. It will also have more than a dozen new environments along with multiple endings.
The writers of the original game – Jonas Kyratzes (The Eternal Cylinder) and Tom Jubert (Subnautica) – have returned to work on the sequel, joined this time by Verena Kyratzes (Serious Sam 4). The original composer, Damjan Mravunac, has also returned to work on the follow-up.
"The more you discover, the more you will be confronted with questions about the nature of the cosmos and the purpose of civilization," reads the game's Steam description. "The broken promise of a better tomorrow, the fear of repeating humankind's mistakes, faith in reason or renouncing humanity altogether – the choices you make and the sides you take will determine the course of events."
The Talos Principle 2 will be released on 2nd November for PC, PlayStation 5 and Xbox Series X/S, and is being published by Devolver Digital.
Read more: Breaking the fourth wall in video games for fun and profit