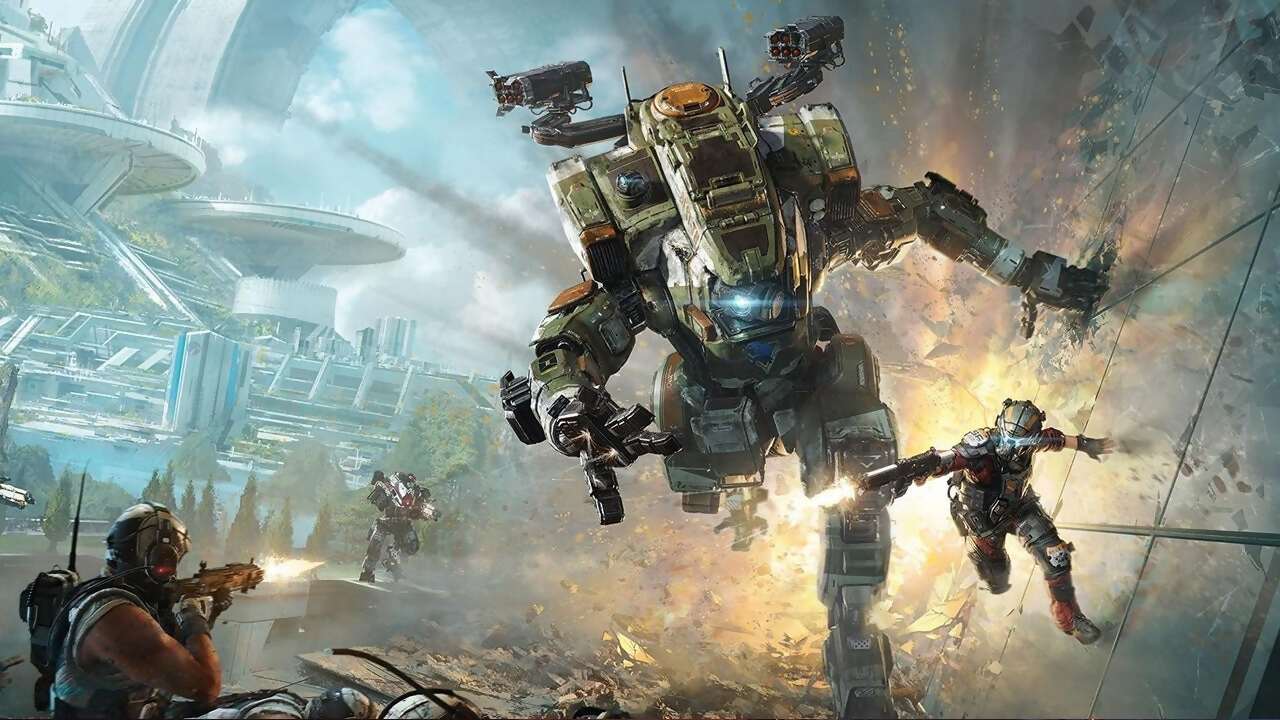 A series of cryptic messages and other goings-on within Titanfall 2 could – possibly – suggest that Respawn has something planned for the game's anniversary this month.
---
Slick, imaginative, and downright satisfying, Titanfall 2 was one of the best mech shooters ever. How depressing, then, that developer Respawn opted to scrap a sequel some 10 months into production, as revealed by a former designer back in June.
It's just possible, though, that Respawn has something planned to coincide with Titanfall 2's 7th anniversary, which falls on the 28th October.
As pointed out by Reddit user McManus, a number of messages have appeared within Titanfall 2 over the past few days. One, for example, read, "Receiving encrypted message.. Transmission To Pilot Failed…" Another, which appeared on 23 October, read, "Retrying to send encrypted message."
McManus then writes that some cunning players had found a few lines of hexadecimal code tucked away in yet another message, which when translated reads, "From candy to copper." McManus notes that copper is the type of gift typically given away for a seventh wedding anniversary.
Couple this with the recent resurrection of Titanfall 2's once broken servers, which gives players access to Titanfall's multiplayer components, and it's easy to see why anticipation is building to such a degree.
It's worth sounding a note of caution, though; speculation built among fans that Titanfall 3 was about to be announced earlier this month, only for Respawn to announce a new character, Conduit, for its hit spin-off Apex Legends instead.
Given that the reveal trailer for Conduit also shows Titanfall mechs scrapping one another (see below), even this could be a clue that Respawn has some kind of announcement planned. At this stage, a simple current-gen update for Titanfall 2 would likely be enough to get fans in a lather.
Whatever it is, we don't have too much longer to wait – we'll update you on what, if anything, gets revealed on the 28th October.