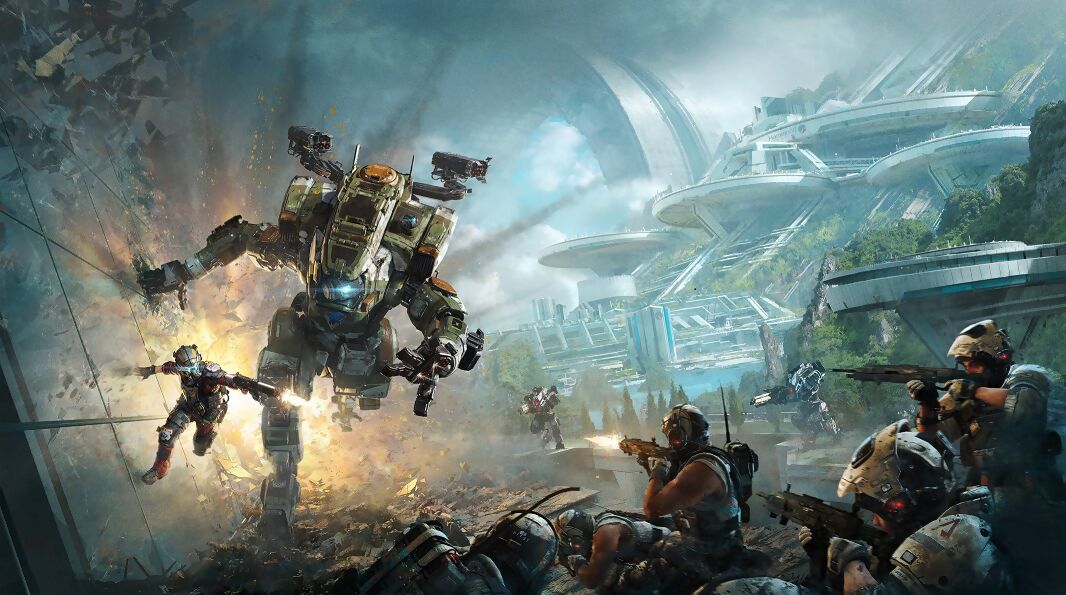 Titanfall series director Steve Fukuda is apparently leading a "very small" team at Respawn to "find the fun in something new".
---
In an interview with Axios, Respawn head Vince Zampella has said that the developer is exploring the possibility of creating a new intellectual property (IP).
The "skunkworks" group that is experimenting with new IP is being led by Titanfall series director Steve Fukuda. However, Zampella has said the new IP won't form part of the Titanfall universe, the setting for the games Titanfall, Titfanfall 2 and Apex Legends. Zampella says that nothing is currently in the works with regards to Titanfall, meaning we won't be getting Titanfall 3 any time soon, even though he has said he would "love to see" a third game.
Respawn was acquired by EA in 2017, and in addition to making the battle royale shooter Apex Legends, it's the studio behind 2019's Star Wars Jedi: Fallen Order and the recently released Star Wars Jedi: Survivor. The latter game has received positive reviews: our reviewer Carlton Hill awarded it 92%, calling it "a much more approachable Jedi experience compared to the first". But Jedi: Survivor has also been criticised for performance issues, particularly on PC, and EA has promised a series of patches to fix the problems.