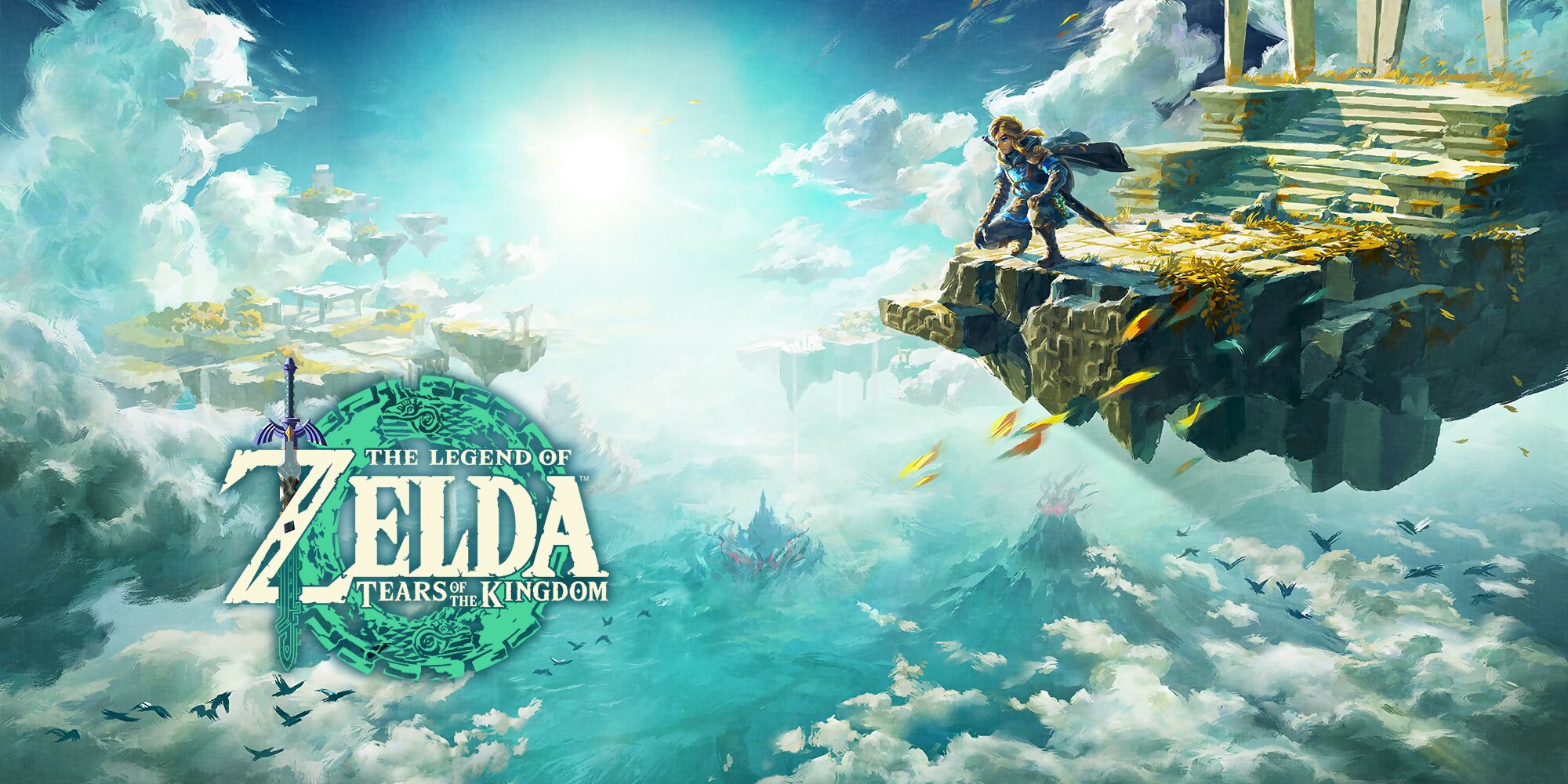 Zelda: Tears of the Kingdom's embargo has lifted, and initial reviews are roundly full of praise. Game of the Year material? Quite possibly.
---
The embargo for The Legend of Zelda: Tears of the Kingdom reviews lifted at 1pm UK time, and the responses are positively glowing so far. And while it was hardly likely that Nintendo would serve up an outright failure, there were still some question marks hanging over the open-world sequel. Would it simply be a glorified add-on pack to Breath of the Wild? Did it have anything new other than some islands floating above Hyrule? Can much more be wrung from the Switch's wheezing old tech?
Looking at the initial wave of reviews, and it's fair to say that Tears of the Kingdom more than lives up to the series-defining excellence of its predecessor. Funnily enough, Tears' Metacritic score is currently 97 at the time of writing – the exact same figure Breath of the Wild landed on six years ago.
Such outlets as Nintendo Life, IGN, GameSpot, IGN, and Inverse have all given the sequel a perfect ten out of ten, with IGN's Tom Marks writing that Tears of the Kingdom doesn't just equal Breath of the Wild's achievements, but exceeds them. "This sandbox is bigger, richer, and somehow even more ambitious," Marks writes. "Breath of the Wild felt far from unfinished but, inconceivably, Tears of the Kingdom has somehow made it feel like a first draft."
Similarly, Keza MacDonald over at The Guardian describes its scale and wealth of things to do as "intoxicating."
"I feel as if I will never finish this game," MacDonald writes. "Every time I think I've got a handle on it, it reveals a new expanse."
Eurogamer, by slight contrast, argues (in an otherwise highly positive 4/5 review) that Tears of the Kingdom might be a little too laden with things to collect and unlock. "I do wonder where Zelda goes after this," writes critic Edwin Evans-Thirlwell, "and whether its destiny is to forget the key lessons of Breath of the Wild and follow Assassin's Creed into the realm of 'stuff for the sake of stuff'."
As for the technical side of the equation, it seems that the Switch is more than capable enough of rendering the vast Hyrule landscape without collapsing in on itself. "I think it's fair to say that Nintendo has delivered an impressively polished, complete game that looks and runs better than I expected," writes The Digital Foundry's John Linneman. "I encountered no bugs or unexpected behaviour despite the complexity of its simulation, and it all feels so meticulously crafted."
Given that Breath of the Wild was constrained by the limitations of the Wii U – its original target platform – it's beginning to sound as though Nintendo has been able to flex its creative wings somewhat with Tears of the Kingdom.
Expect whynow Gaming's verdict to appear in due course.
The Legend of Zelda: Tears of the Kingdom is out on 12 May for Nintendo Switch.