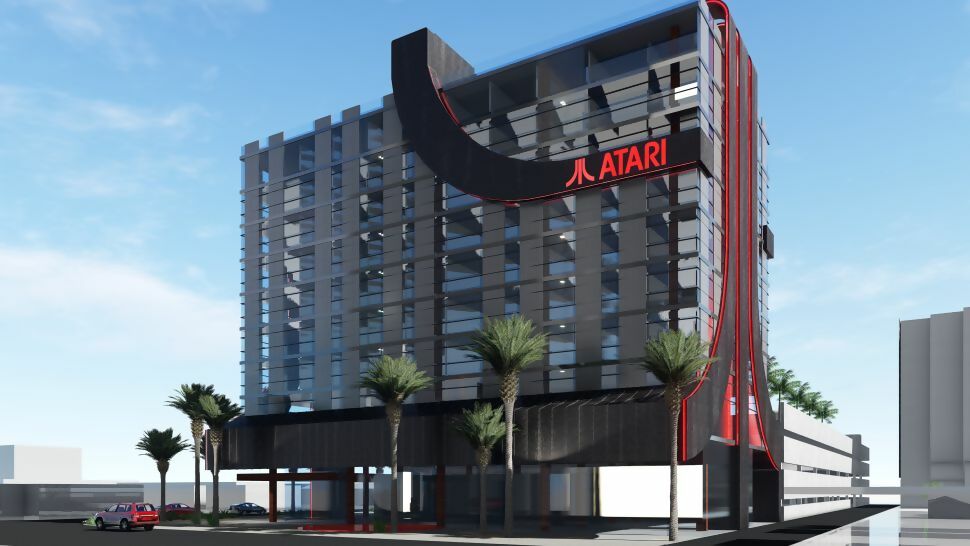 Wouldst thou like to live pongliciously? You may well get your chance, as Atari has a new dream, and that dream is to build eight new Atari-branded luxury gaming hotels over in the US.
"Hotel development and design is being led by Shelly Murphy's GSD Group and Napoleon Smith III, producer of the wildly successful Teenage Mutant Ninja Turtles film franchise reboot (wait, what?)," Atari announced. "True North Studio, a leading Phoenix, AZ-based real estate developer—currently working alongside GSD Group with Steve Wozniak's Woz Innovation Foundation—will develop the first Atari-branded hotel."
Building work on the first of these 8 Atari hotels will get underway in Phoenix, Arizona later this year, apparently, with other locations being eyed in Austin, TX, Chicago, IL, Denver, CO, Las Vegas, NV, San Francisco, CA, San Jose, CA, and Seattle, WA.
The now-standard features for most gaming event spaces are set to be included in each hotel, with VR and AR areas, and rooms for esports, etc.
"When creating this brand-new hotel concept, we knew that Atari would be the perfect way to give guests the 'nostalgic and retro meets modern' look and feel we were going for," said the Turtles guy, Napoleon Smith III (seriously, what?). "Let's face it, how cool will it be to stay inside an Atari?!"
Er …quite? Quite cool? Is that the answer? Fingers crossed that development on this project goes better than the Atari VCS, at any rate.
Wireframe #30 is out now