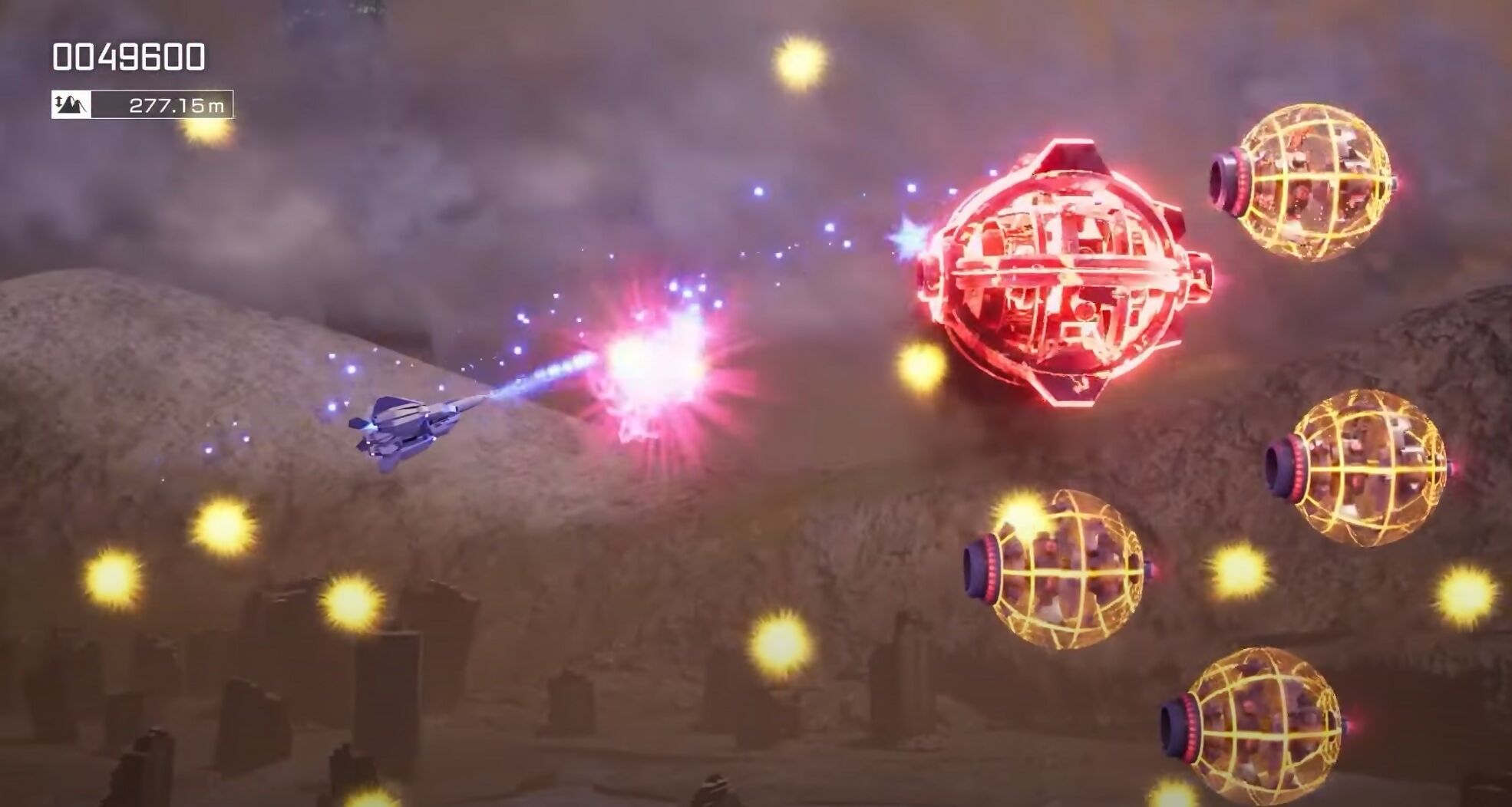 Fans of 1980s-style transforming mechs rejoice: FZ: Formation Z, a side-scrolling shoot-'em-up from the NES era, is getting a current-gen reboot in 2024.
---
If you love modern mech shooters, then FromSoftware is really spoiling you this year with the gritty, explosive Armored Core VI: Fires of Rubicon. But what if you prefer your stompy mech shooters to be a bit more 1980s, a bit more retro, a bit more side-scroll-y?
If you're one of those people, then publisher City Connection and developer Granzella will have you covered next year. Ahead of this year's Tokyo Game Show, City Connection has announced that FZ: Formation Z – its revival of 1984 shoot-'em-up Formation Z – is due to be released for PC and consoles in 2024.
"Ready yourself for an intense robot shooting raid battle like never before," City Connection writes on its website (via Gematsu). "Here's one of the most emblematic titles from Jaleco, Formation Z. Take the form of a humanoid robot or the form of an aircraft to defeat your enemies in a brand new game with updated graphics and sound design. Soldiers, in formation. A shivering and exciting return awaits us!"
Let's face it, shivering returns are the absolute best returns.
Formation Z was released to arcades at the height of Japanese transforming mech mania in 1984. By that time, the likes of Gundam, Super Dimensional Fortress Macross and Transformers were all the rage, and it's easy to see their influence in Jaleco's shooter, given that it's about a humanoid mech capable of transforming into a fighter jet – much like the Valkyries of Macross and Robotech (or the original version of the Transformer, Jetfire).
The game was popular enough to receive a port to the NES and some Japanese home computers, and you can play it on Switch and PS4 thanks to Hamster's Arcade Archive series. It isn't an earth-shattering shooter, particularly, but what's most promising about the upcoming reboot is that it's being co-developed by Granzella, the studio behind the really-rather-good R-Type Final 2 and its sequel.
Iffy intro animation aside, FZ: Formation Z looks like good, old-fashioned shooting entertainment, with lots of explosions and level designs that appear to take advantage of the mech's dual forms.
FZ: Formation Z is due out in 2024 for PC, PlayStation 5 and Xbox Series X/S. No mention of Switch, oddly.