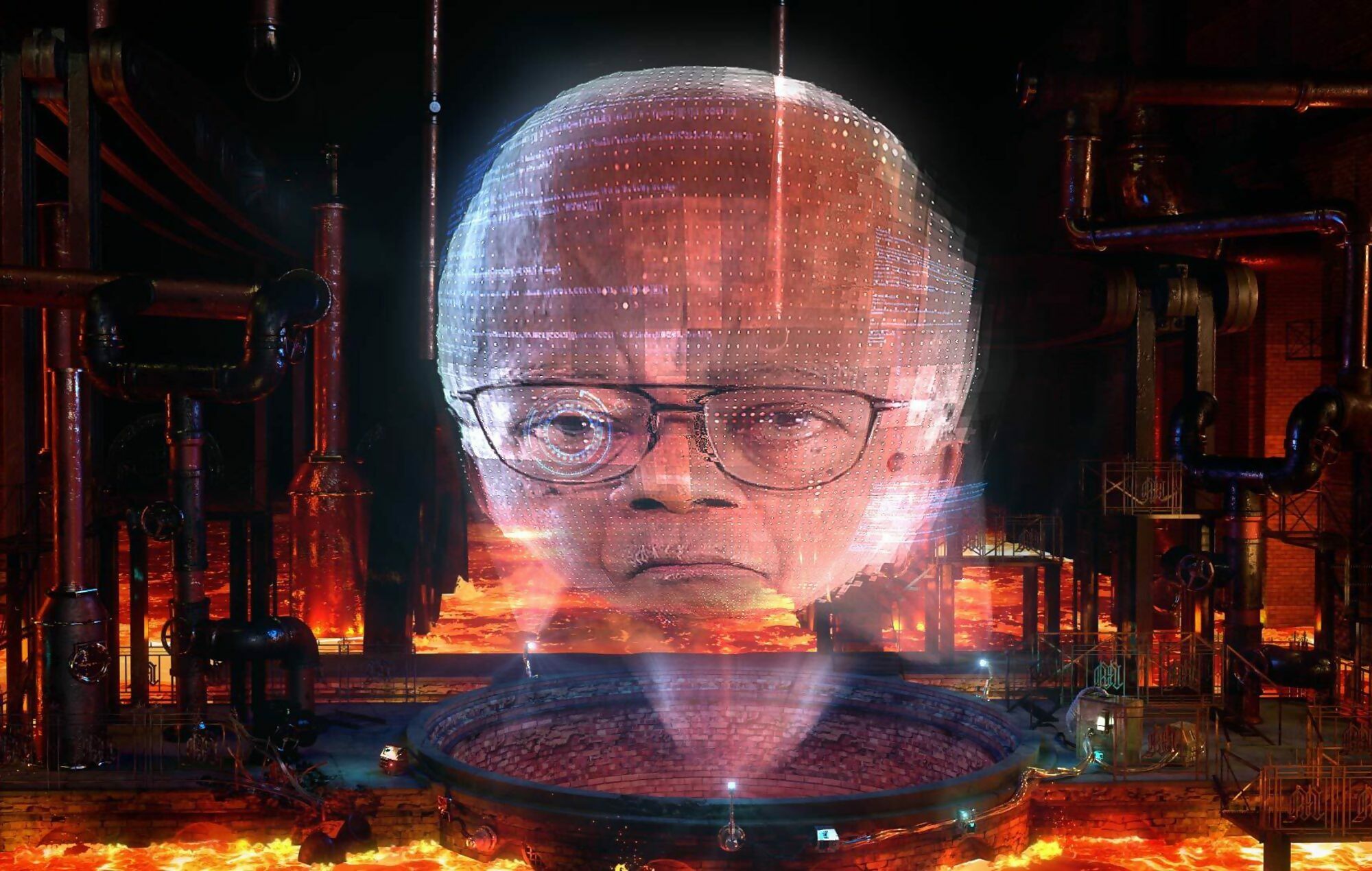 E4's revival of GamesMaster, the much-loved games TV show of old starring Dominik Diamond and a thousand allusions to pants, is by any measure a triumph. After 23 years away from our screens, it's a shining example of how to modernise a highly nostalgic show while still remaining true to its roots, and it flies in the face of the common wisdom that video games have no place on traditional television.
It shouldn't be a surprise, of course, considering the talent of the people involved – the hosting trio of Rob Florence, Frankie Ward, and Ty Logan cover just about every base, from the best of old games TV to modern esports coverage with a good mix of comedy and analysis. They certainly know how to both make watching games exciting and how to communicate the mechanics of them to an audience, while the addition of cameo roles from the likes of professional wrestler Grado and legendary Games World Videator Big Boy Barry add a few cherries on top. And of course, the casting of Sir Trevor McDonald as the titular GamesMaster has proven to be an inspired choice – he's clearly loving the role, adding dry commentary as another failing challenger gets flushed into the abyss.   
When it comes to what's changed about the new show as opposed to the old one, it's more of a delicate restoration as opposed to a big overhaul – they've kept it simple, with additions that reflect the personalities of those involved (such as Rob's reviews sticking close to his old videoGaiden formula). Challenges are still the main focus, as they were in the nineties, and they're as good as ever, with features also providing a chunk of the show's endearing mix of items. It's just that now the features are more focused on modern aspects of gaming such as game jams or humorous tests of video game armour in real life, rather than a behind-the-scenes VT going across the pond for the latest FMV disasterpiece from Digital Pictures.
Are there things I'd like to see more of? Well, naturally I'd like to see more retro stuff, but then I am an old git and in truth, the show does a fine job with the modern games it presents. I'm sure that if the new GM is to extend beyond this initial three-episode run, we'll see the team continue to push the show forward – and I, for one, really hope it does. In this world of YouTube, Twitch, and all that, people wondered if this was worth it at all, and if it was going to find an audience – but when something's made with a lot of passion and care, as this has been, it'll get that audience. GamesMaster shows there's still something about the old format that you can't quite get on modern platforms – whether that's a slick set and a professional edit, or a legendary broadcaster saying "wagwan" to his latest victim.