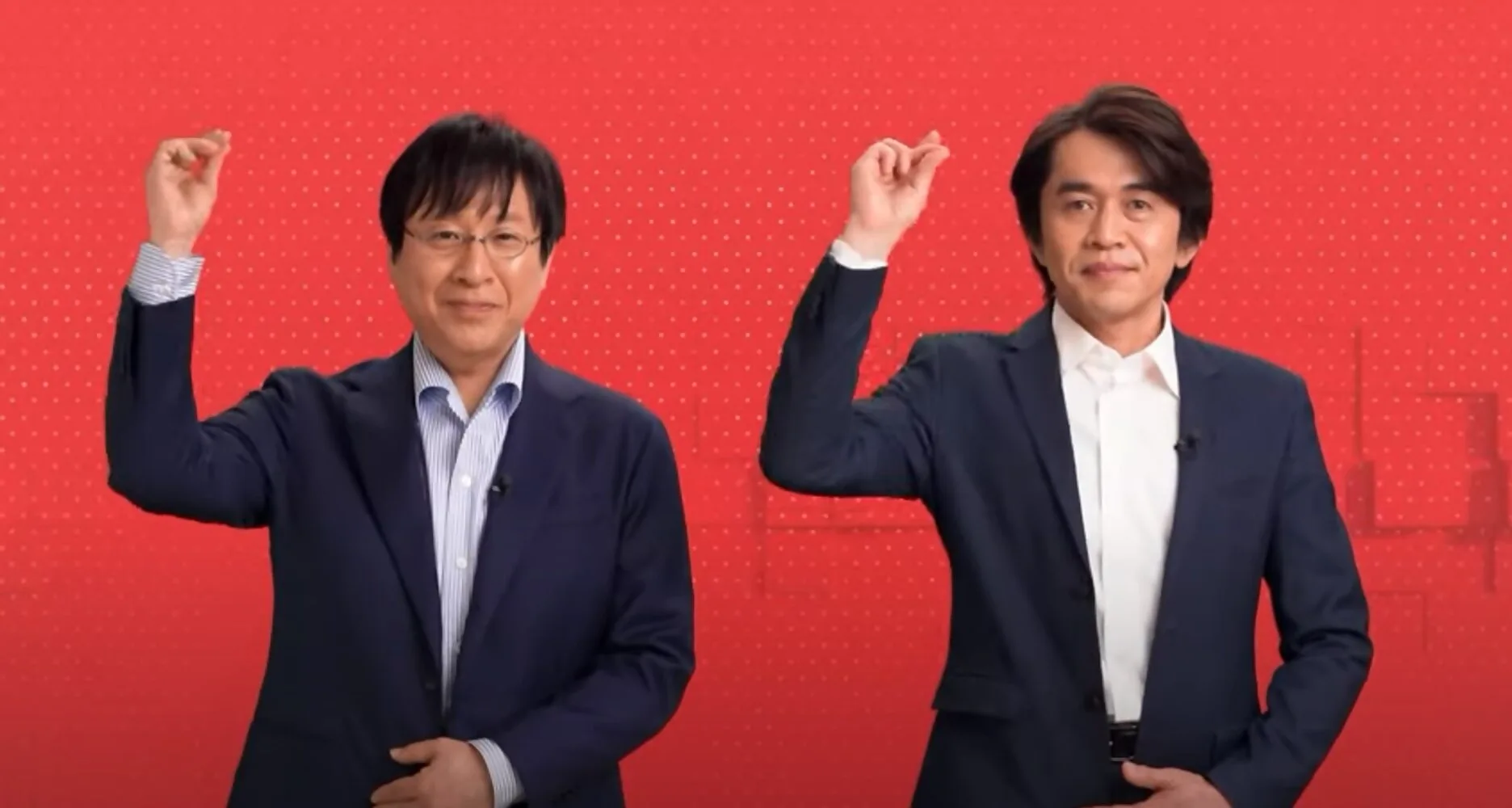 Yesterday's Nintendo Direct served up a few past-their-sell-by-date game concepts, some reheated classics… but was it enough to keep us all fed?
---
Watching the latest Nintendo Direct was like watching a parent scrabble around in the back of the freezer in a desperate attempt to find something to serve up to their increasingly hungry and impatient children. The online food shop hasn't arrived, so the kids are going to have to put up with whatever slightly out of date frozen fare can be dragged out and reheated. This will have to tide them over until the Sainsbury's delivery gets here.
The Sainsbury's delivery in question is, of course, the Switch 2, or whatever the successor to the Switch turns out to be. The existence of some kind of high-powered Switch Pro has long been rumoured, and surely, SURELY, it must be just around the corner. How else to explain the microwave meal of mediocrity that was yesterday's Nintendo Direct?
Nintendo's latest financial results revealed that sales of the Switch are beginning to plateau after more than six years on sale, and Nintendo president Shuntaro Furukawa said the company plans to maximise sales of software to compensate. Tears of the Kingdom is certainly helping out on that front, but its hard to see how any of the games showcased yesterday could really drive software sales in a significant way.
Ubisoft president Yves Guillemot made an interesting statement earlier this week when he said that Nintendo advised Ubisoft that they should have put Mario + Rabbids: Sparks of Hope on the next Nintendo console, because "it's better to do one iteration" on each machine. That statement could well explain why we didn't see big hitters like, say, a sequel to Super Mario Odyssey or even Metroid Prime 4 in yesterday's showcase. It's likely that the big stuff is being held back for the next device.
But naturally, Nintendo can't reveal the existence of such a console just yet. It probably won't arrive until next year at the earliest, and in the meantime, there are Switch OLEDs to sell. No one is going to drop £300 on one of those if there's something fancier just around the corner.
So instead we're served up with whatever can be dug out of the ice at the back of the freezer. Re-releases, DLC, ports of decade-old games. Anything that might tide us over until the real food arrives.
A re-release of Pikmin 1+2? Fine, I'll take it. Good games, but we played them 20 years ago. A port of Luigi's Mansion 2? Again, a good game, and it's great it will have a new audience, but this is thin fare. At times it felt like this Nintendo Direct could have been an e-mail.
A remake of Super Mario RPG is a more filling prospect, and provides a chance for players in Europe to catch up on the game, seeing as it was only released in the US and Japan first time around. Then again, the original has already been re-released on the Virtual Console on Wii and Wii U, as well as on the SNES Mini, so it's perhaps a less exciting prospect than it once was. Especially considering that its spiritual successor, Paper Mario: The Thousand Year Door, is generally considered to be far superior and has yet to be re-released anywhere.
Super Mario Bros. Wonder is probably the most substantial game that Nintendo served up, and is likely to be Nintendo's big hope for Christmas sales when it's released in October. But it's difficult to get excited over what is clearly yet another entry in the New Super Mario Bros. series in all but name. The addition of level-altering Wonder Seeds, which prompt unexpected events like green pipes crawling across the ground, are a nice gimmick, but otherwise it's hard not to think that we've seen this all before.
The last game in this vein was New Super Mario Bros. Deluxe in 2019, so I suppose it's about time we were due another one, but this feels more like a tick in a spreadsheet than an opportunity to move the medium forward. It will undoubtedly sell well enough – New Super Mario Bros. Deluxe has shifted over 15 million units – but this is definitely not the ground-breaking splendour of Super Mario Odyssey. Which, incidentally, has sold more than 25 million. None of the games shown here have a hope of reaching those figures. As I said, the big hitters are being held back.
What else? Well there was WarioWare: Push It!, another motion-control-focused entry in a series that feels long past its sell-by date. The brilliance with which WarioWare, Inc. shone in 2003 has faded with each subsequent entry.
Detective Pikachu Returns was a surprise announcement, although possibly not that surprising when you consider the success of the Detective Pikachu movie and the fact that its sequel is on the way next year. But heavens it looks rough around the edges. It's hard not to think that you can basically get away with anything by putting the word Pokémon on the box. It's 2023, and surely by now we can expect a character's mouth to move in time with the words it's saying.
Oh, and there's a new Princess Peach game in the works, but we're not given a title or shown much aside from a few screens. Who knows how this will turn out, but the princess's record of spinoff games is hardly stellar (2005's Super Princess Peach holds a score of 75 on Metacritic), so it's difficult to get too excited.
On the more positive side, Pikmin 4 looks wonderful, and the addition of interior levels – as hinted at from the download cards – is a great touch. The space dog Oatchi looks like an excellent way to revitalise the core gameplay, and the spooky Glow Pikmin and night levels are another welcome addition. This is Nintendo's big summer release (it's out in July), and as a long-time fan of the series I hope it sells bucketloads, but historically the Pikmin games have never sold particularly well (the last entry, Pikmin 3 Deluxe, managed just over 2 million units, and is by far the best-selling game in the series).
Other than that, we got announcements of DLC we already expected (for Pokémon Scarlet/Violet and Mario Kart 8 Deluxe), re-reveals of games we already knew about (Sonic Superstars, Persona 5 Tactica, Just Dance 2024, Metal Gear Solid Master Collection) and a whole load of minor games and indie titles that felt remarkably second tier. I don't like to be unkind to indies, but I got the distinct impression that, for the most part, these were the ones that didn't quite stand out enough to be included in recent showcases like Guerrilla Collective and Day of the Devs.
Batman Arkham Trilogy was one of the big surprise reveals in yesterday's showcase, which immediately led to online speculation about how the Switch can possibly run the eight-year-old game Arkham Knight. And I think that's the key point here. The Switch hardware, wonderful and popular as it is, feels incredibly long in the tooth right now. The fans know it, Nintendo knows it, and until a Switch successor is announced, we're faced with subsisting on scraps.
Yesterday's Nintendo Direct was filler. Rehashed leftovers to keep us going until the Sainsbury's delivery arrives. Let's hope the real food arrives soon.