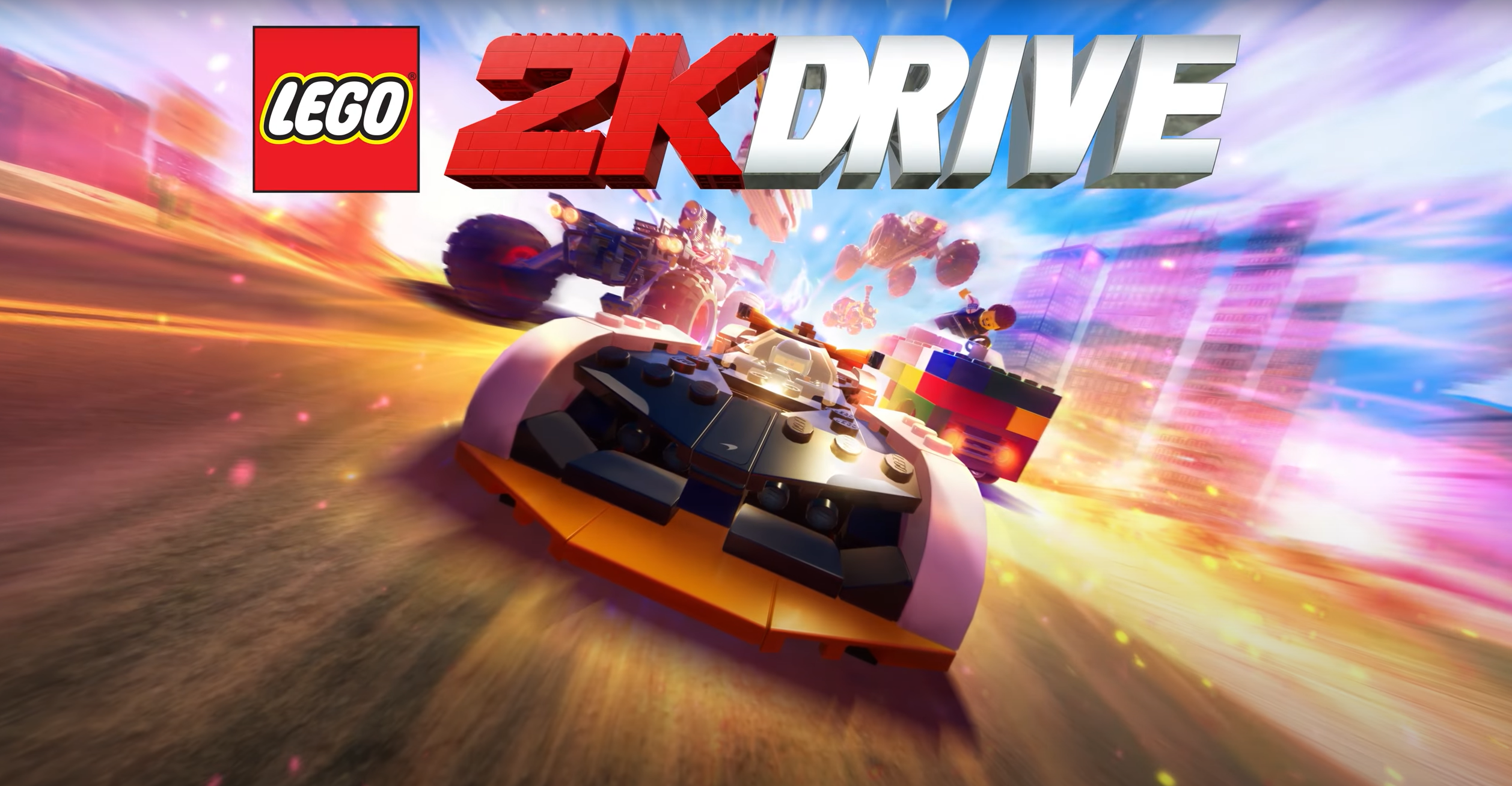 LEGO 2K Drive mixes open-world arcade racing with some fairly popular plastic bricks. Here's the announcement trailer.
---
Proving the assorted rumours and leaks true, LEGO 2K Drive is officially a thing. As the name implies, it's an arcade racer featuring LEGO cars and minifigures, and takes place in a sprawling open playground of courses, obstacles, and sweet jumps.
The reveal trailer, which we've handily included below, showcases the racer's varied locations and range of vehicles we can only describe as 'zany'. You can customise and build vehicles in the game's garage, and certain cars can transform into planes and boats. It all looks like a rollicking good time. There's even a split-screen mode, which is always welcome.
Although there are themed zones – can we really call them biomes? –  it doesn't look as though LEGO is muddying the licencing waters by bringing in vehicles and characters from other properties. In other words, don't expect to see the ECTO-1 from Ghostbusters race against, say, a Podracer out of Star Wars. At least, not yet.
One brand tie-up LEGO has announced, though, is a collaboration with car company McLaren. Two of the maker's cars will appear in LEGO 2K Drive (a McLaren Solus GT and F1 LM, fact fans) and are also available as real-world, plastic-bricks-in-a-box LEGO sets.
The racer will be published by sports game experts 2K Games, though development is being handled by Visual Concepts. (LEGO Visual Concepts Drive doesn't have the same ring, to be fair.)
If the standing rumours are correct, 2K Drive could mark the start of a series of sports games from LEGO and 2K – word is that there's a LEGO football (or soccer, if you prefer) game in the works at Sumo Digital. More news on that one as it comes in.
LEGO 2K Drive releases for PC, PS4, PS5, Xbox One, Xbox Series X/S and Nintendo Switch on 19 May.