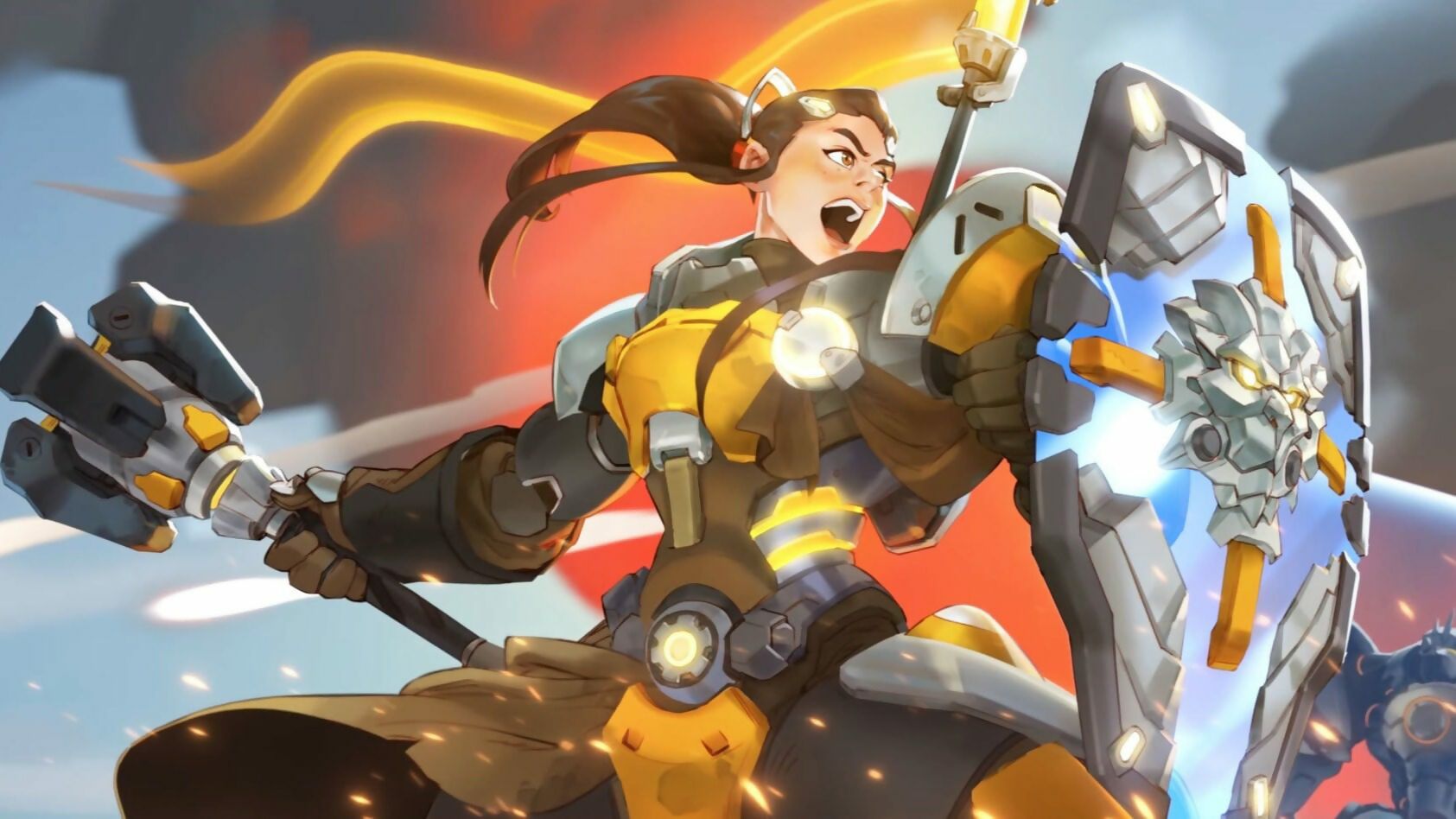 Blizzard is set to announce Overwatch 2 at BlizzCon this weekend, according to a new report at ESPN. Fresh maps, modes and PvE elements are rumoured to be part of the package, and there will apparently be some playable sections available for BlizzCon attendees in California.
"Notably, the Overwatch logo now has a small orange '2' indexed in the top right corner," it says in ESPN's report. "Hero talents and in-game items are coming to Overwatch 2 PvE, and one of the missions will be a four-player story experience set in Rio de Janeiro, as opposed to the 6v6 gameplay in the original Overwatch.
"While much of the focus will be on story and narrative elements, Overwatch will see its first new mode since the game was released in beta in 2015, with 'Push' set to be unveiled alongside Assault, Control, Escort, Hybrid. Push will be set on a new map based in 'Toronto', according to the document."
Overwatch devs have apparently also made "significant efforts to appease concerns from the Overwatch community, including implementing 2/2/2 role lock and role queue into the game."
We'll find out more when BlizzCon gets underway at the end of the week. Blizzard are likely hoping that this announcement will prompt even a very slight uptick in good favour among gamers and industry professionals who have been none too pleased with the company's general behaviour this past year. From a 200+ employee cull to its refusal to support pros that choose to use their platform to direct attention to the ongoing anti-ELAB protests in Hong Kong, Blizzard hasn't covered itself in glory over the last twelve months.
Wireframe #25 is out now