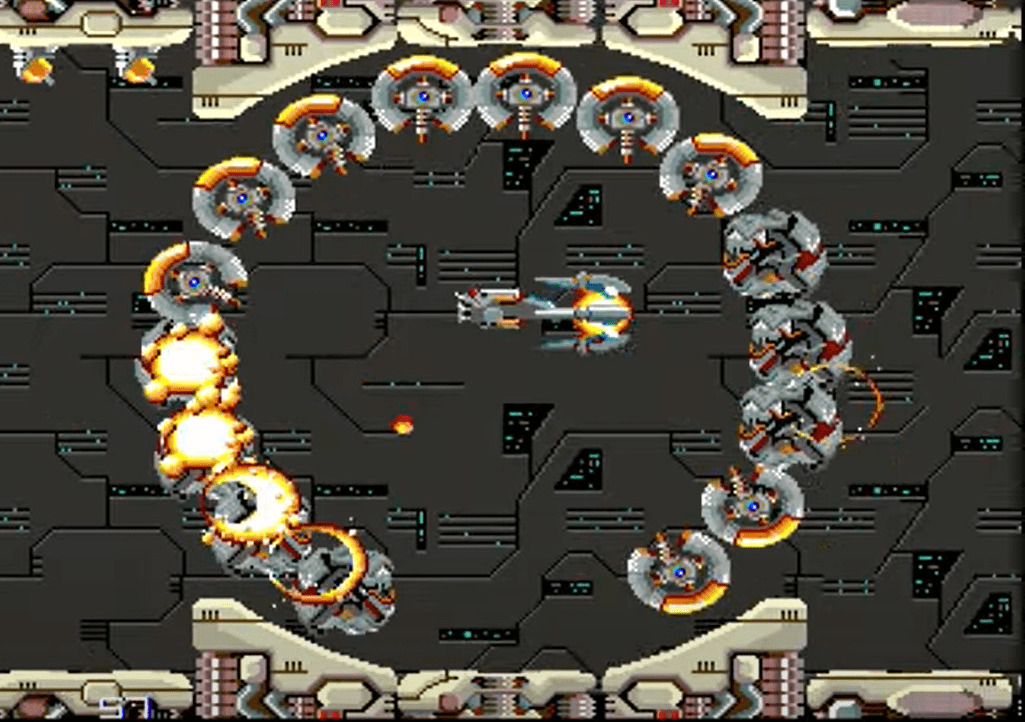 The fan-made Sega Mega Drive/Genesis port of the mighty R-Type has a free playable demo, and it's available to download right now.
---
Update: The RoboZ's free playable demo for Mega R-Type, a fan-made adaptation of the shoot-'em-up classic for the Sega Mega Drive (or Genesis) is available to download from itch.io now. It features three levels from the final game, including a look at the revised version of the secret stage originally designed by Compile for R-Type's port on the Sega Master System.
You can play Mega R-Type via a Mega Drive emulator on your computer, or if you have a flash cartridge, try it out on original hardware or even the swish Mega SG.
The demo arrives ahead of the full game's launch and a potential physical release on cartridge, which is an immensely exciting prospect.
Our original story follows…
---
Original Story 25 October 2023: Programmer Andrea Baldiraghi (also known as TheRoboZ) has announced that he'll soon be releasing a demo of his upcoming port of R-Type. Baldiraghi's fan-made project will mark the Sega Mega Drive (or Genesis) debut for Irem's 1987 coin-op, and could potentially become the definitive version of the shoot-'em-up.
As well as including all the original levels found in the arcade version, Mega R-Type, as it's dubbed, will also feature the secret level from Compile's extremely good Sega Master System port. The announcement trailer for the demo (see below) reveals a whole bunch of extra options, too – including the ability to change ship types (a feature seen in no other version of the game), choose between original or remixed soundtracks.
Read more: R-Type | Artist reveals the 'controversial' origins of its iconic boss
One particularly useful feature is the 'respawn type' option – this means players will be able to choose whether they restart from a checkpoint when they die (as they would have in the original) or continue from where their ship was destroyed. Along with the port's difficulty settings, it should make Mega R-Type more accessible than its infamously tough predecessors. Even some of the game's biggest fans have struggled to complete it without resorting to cheats, we'd wager.
There's no specific date set for the demo yet; Baldiraghi simply says it'll be available "very soon". The really good news, though, is that Mega R-Type could be getting a physical release. When asked about the subject on Twitter/X, Baldiraghi replied, "Hopefully, when it's done."
Mega R-Type isn't the only exciting-looking shooter on the way for the Sega Mega Drive, either. The eminent Yuzo Koshiro is currently working on the side-scrolling blaster, Earthion, which is also set to get a physical release on cartridge. It's a good time to be a 16-bit Sega fan.