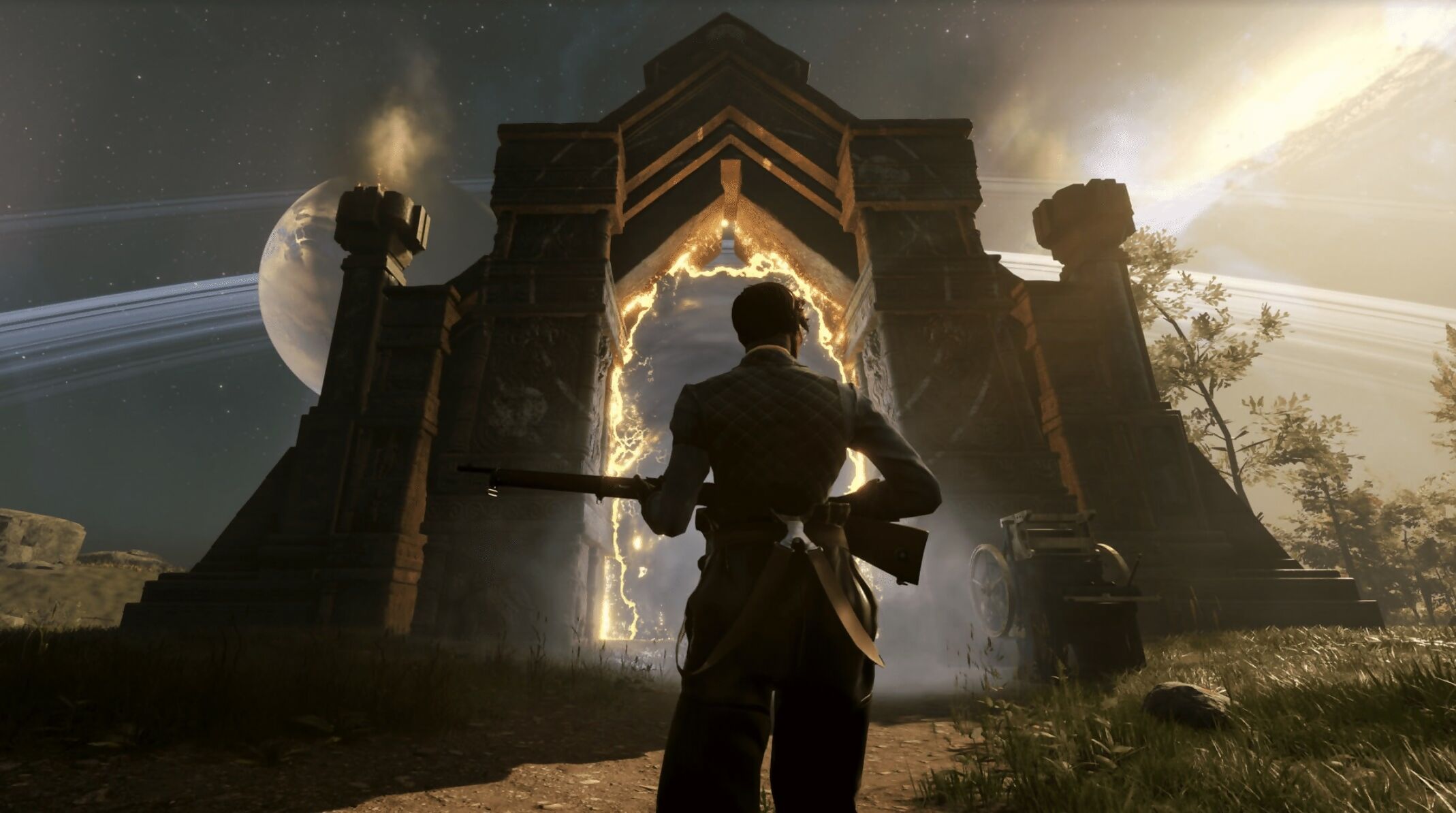 Following a 17-year tenure at BioWare working on storied franchises like Mass Effect, Star Wars: The Old Republic, and Baldur's Gate, Aaryn Flynn is determined to get another game out the door. With a résumé like this, you might assume it a relatively easy prospect, yet already Inflexion Games has had quite the journey. Having originally secured funding from British tech start-up Improbable, which wanted to support studios working on cool things, plans quickly changed. Improbable went in a different direction with its Spatialize technology stack and, therefore, so did Inflexion, finding another investor in Tencent, which was happy to support its in-development survival game while simultaneously giving Flynn and co. improved creative control.
But with such a strong background in authored RPGs, why did the Inflexion Games CEO choose to go the shared-world survival route for Nightingale, the studio's debut title? "I certainly like shared-world games in the sense that it's a bit different to what we were doing in the past with some of our bigger titles being single-player," says Flynn, regarding his latter BioWare releases. "But the notion of shared world just leans into some of the social trends we're seeing in games. Social doesn't have to be strictly multiplayer; it can be everything from asynchronous multiplayer to just really interesting ways to share what you're creating and what you're working on. I think we were lucky to take a bit of a wider view of what it means to be shared world."
Based in a setting that mixes traditional fantasy elements in with a gaslamp, steampunk-like tone and aesthetic, Nightingale sees players step into the role of a Realmwalker. These are folk with the rare power to walk between different worlds, deploying craftable cards that open up realms to let you and friends discover and obtain useful resources that only exist there. Each realm has been purposely designed to present its own unique ecosystems and challenges, sure to keep you and any brave co-op companions fighting and surviving for your life. The journey back to the magical city of Nightingale is intended to be a long, but no doubt rewarding shared experience.
Shared-world survival games don't tend to pay as much attention to narrative and lore as Nightingale, especially in time for when it launches in Early Access later this year. However, bringing in such narrative elements is just one way Flynn hopes to make it stand out. "We see certain trends like hero's journey stories in games because nothing is going to put you in that world as well as a big RPG or single-player adventure game," he explains. "But at the same time, isn't it great to create your own story? Isn't it great to finish a session with some friends? A former colleague of mine called them story engines, and that's pretty cool."
This sentiment further highlights Inflexion's goal to have Nightingale be a conduit for player-created stories that are totally unpredictable alongside the wider, overarching one being constructed by the studio. After all, what good is 'finding your own fun' in randomised realms if you don't have an ultimate goal to work towards? There's lots of alternate history to dive into.
"In our game, magic has been with the world now for hundreds of years," says Flynn. "It came along simultaneously with the Renaissance. Nightingale becomes this city that is the heart of magical studies, with people from all over the world coming to try to study and understand magic. At the start of our game, in the late 1800s, a magical cataclysm has descended on the earth. People are fleeing it, and you, as a player, attempt to use the portal network to get to Nightingale from where you are, [only] that doesn't work. The cataclysm affects the network, which ejects you way out into these realms, and you have to survive."
Crafting the correct realm cards using discoverable recipes will be key to understanding Nightingale's mysteries. "If you want to go to a desert, you can play a desert card. If you want to go to a swamp, you play a swamp card. If you want to force things to be night-time, because certain things come out at night that you want, or certain mushrooms come out at night, for example, you can force it to be night-time," explains Flynn. It isn't Inflexion's intention to overwhelm players with a complex system, but rather empower them by streamlining how cards work. "This is our opportunity to give a lot more agency to players in terms of what they're going to experience on the other side of these portals." Plus, party members having different realm cards encourages collaboration.
In between crafting, first-person combat, base-building, realm cards, and other survival mechanics, Nightingale spins a lot of plates. Who knows if its attempt to deepen the genre will be enough to engage shared-world enthusiasts? But an Early Access launch should give Inflexion enough wiggle room to adapt as necessary. "It's important that the experience we put out on day one is very strong and resonates with players," says Flynn. "Then we have the opportunities to grow it and to give more adventures to those who really fall in love with it."
Genre Shared-world, crafting, survival | Format PC | Developer Inflexion Games | Publisher Inflexion Games | Release 2023 (Early Access) | Social @PlayNightingale