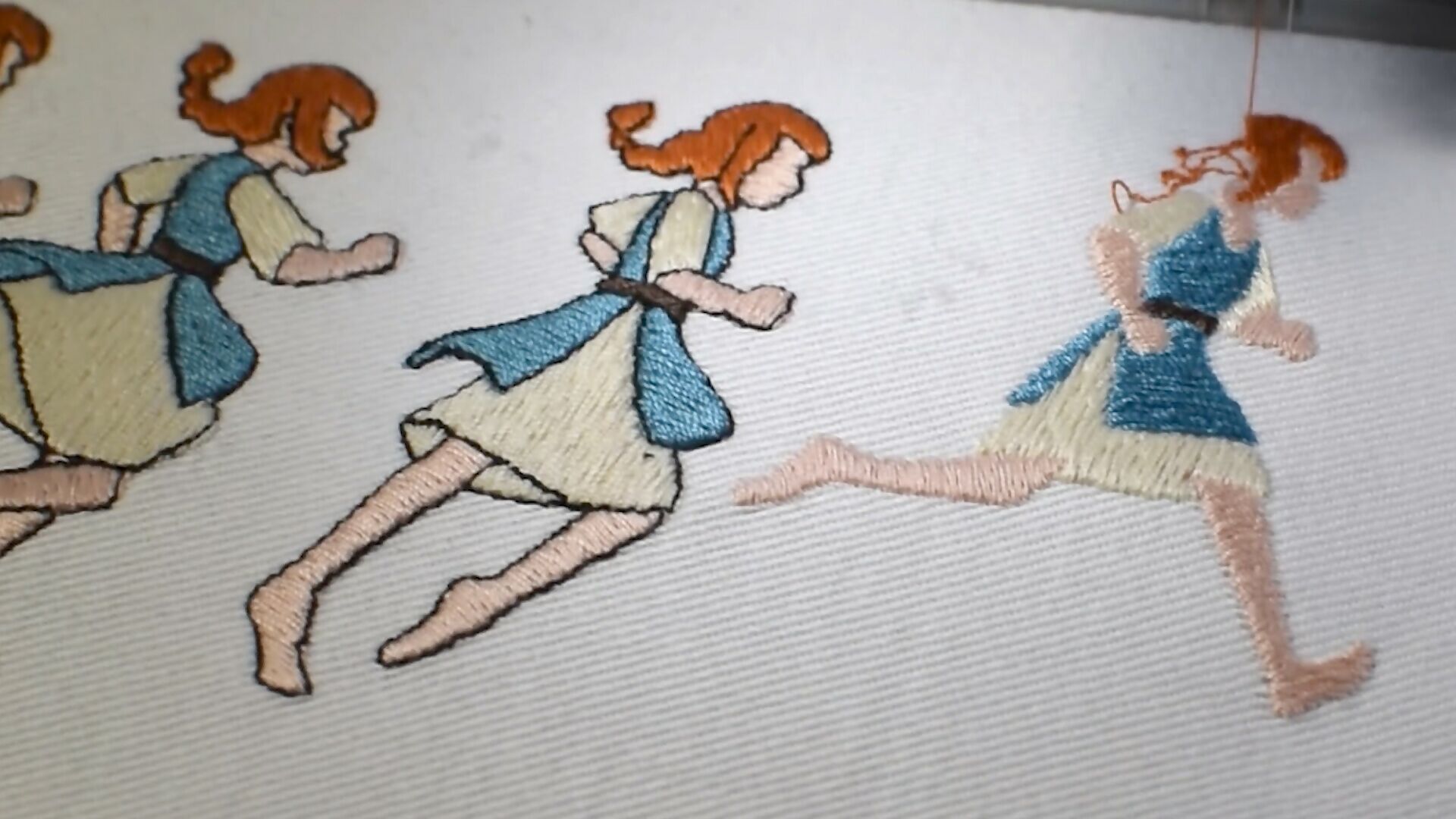 Scarlet Deer Inn uses embroidered fabric for every frame of its animation. A clip showing the creative process has, rightfully, gone viral on Twitter.
---
In an extraordinary dedication to her craft – not to mention needlecraft – indie developer Eva Navratilova is using embroidery to bring her upcoming action-adventure to life.
Hailing from the Czech Republic, Scarlet Deer Inn is a dark fantasy inspired by the region's Slavic folklore, and follows the progress of its mother-of-two protagonist, Elise.
Work first began on the game around two years ago, and Navratilova and her programmer partner, Lukas, have been diligently working away on the project – and tweeting about it – ever since.
Thanks to the curious, hive-mind way social media works, though, Scarlet Deer Inn remained under the radar until 29 April, when an 11-second clip uploaded to Twitter suddenly got over 40,000 retweets and around 24 million views.
Hi, I'm making a game where all characters have embroidered animation. pic.twitter.com/nMgNOsCNKc

— Eva Navratilova (@EvaBalikova) April 29, 2023
It isn't too difficult to see why: as the clip graphically illustrates, every single frame of Scarlet Deer Inn's animation is first hand-drawn, then embroidered, then scanned back in and added to the game's engine. It's an extraordinarily labour-intensive approach – and one that could potentially be simulated with textures, akin to, say, Yoshi's Crafted World – but the level of artistry is impossible to deny.
The game's longer trailer provides a more detailed look at how it all appears in-engine, and the results are pretty glorious, we're sure you'll agree. Those embroidered characters are complemented by painterly backdrops and modern lighting, while the Navratilovas' traditional music ties everything together with an authentic, medieval feel.
Only time will tell whether Scarlet Deer Inn's beauty is skin deep. For now, developer Attu Games joins the likes of Amanita Design and Kong Orange in the small but welcome group of studios who are willing to go to painstaking lengths to animate their games.
Scarlet Deer Inn is coming soon to Steam and Nintendo Switch.
Read more: Paint and click | Inside the unique adventures of Amanita Design