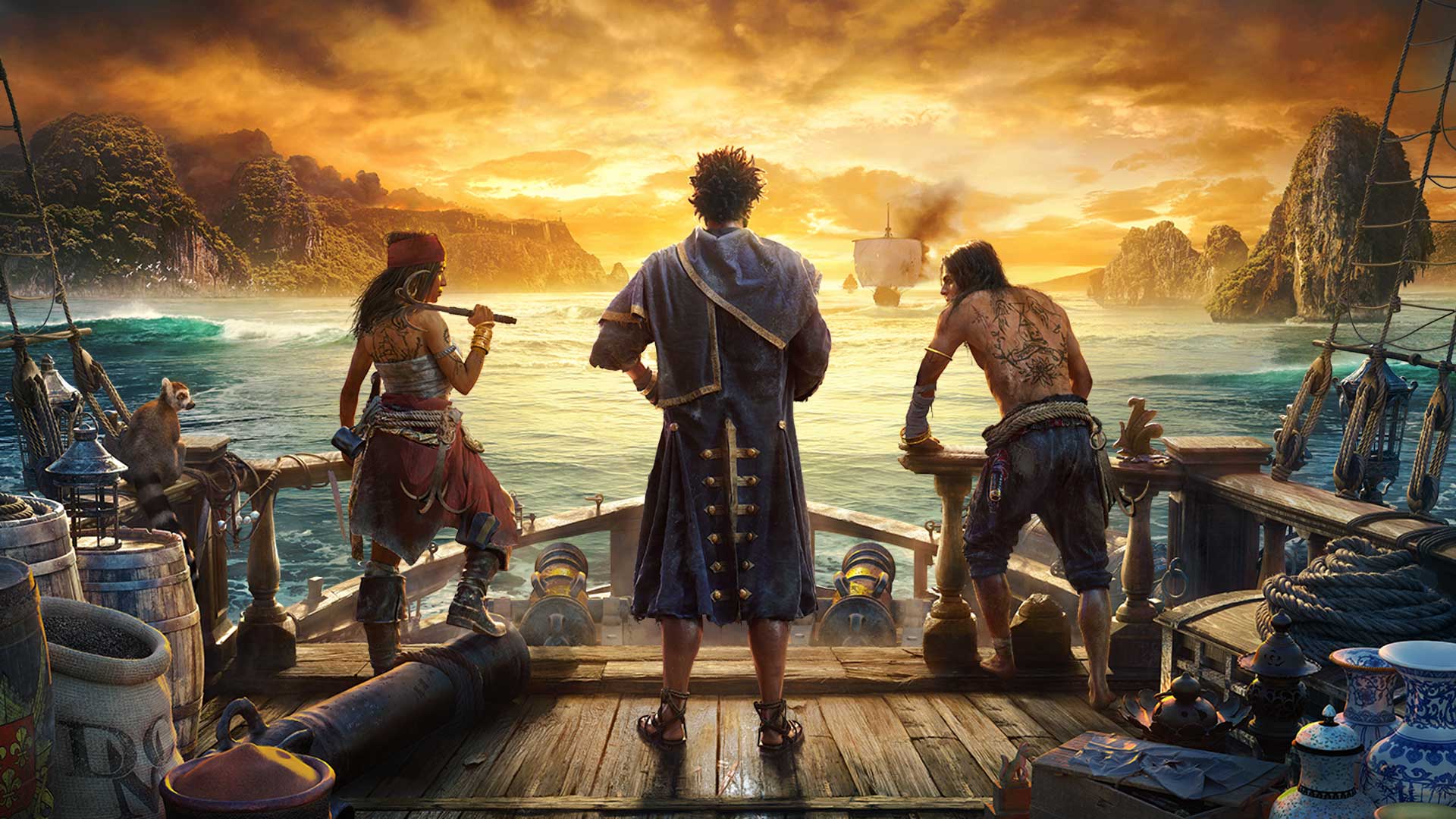 Already a troubled production at Ubisoft, pirate sim Skull and Bones has been delayed again – this time until spring 2024.
---
If Skull and Bones were an actual pirate ship, its crew would have succumbed to scurvv by now. At sea (or in industry parlance, 'in development') for the best part of a decade, it's changed forms multiple times as directors have come and gone.
The last we heard, Skull and Bones didn't have a specific release date, but it was pencilled in vaguely for launch in late 2023 or early 2024. Now Ubisoft has reportedly (thanks, Eurogamer) moved its multiplayer pirate sim to the first few months of 2024. In other words, there's no chance we'll see it this side of Christmas – which probably isn't a massive surprise anyway, given the amount of competition it would have had as we hurtle towards the festive season.
It isn't a massive delay from what was initially announced, admittedly, but it's a further sign of just how troubled the production has been. Beginning in 2013 as Black Flag Infinite, a multiplayer spin-off from Assassin's Creed IV: Black Flag, it's since been reworked several times, with various iterations taking cues from the likes of hardcore survival opus Rust and the more shooty-oriented Rainbow Six Siege.
Having had its March 2023 release window pushed back, Skull and Bones had a closed beta phase in August, a few weeks after which it was announced that its latest creative director, Elisabeth Pellen, was to depart the team at Ubisoft Singapore. Pellen's abrupt move might give us a hint as to players' reactions to that closed beta.
Ubisoft has yet to provide a reason for Skull and Bones' latest delay.
Nor is it the only project to get its release date pushed back. In a Ubisoft earnings call transcript spotted by Kotaku journalist Ethan Gach (thanks, Rock Paper Shotgun), something referred to solely as an "other large game" is having its release moved back to the financial year 2024-25. Not due to production problems this time, but rather to "maximise its value creation."
There's some speculation that this game might be the much-anticipated Star Wars Outlaws, though we've seen no official confirmation on that at the time of writing.