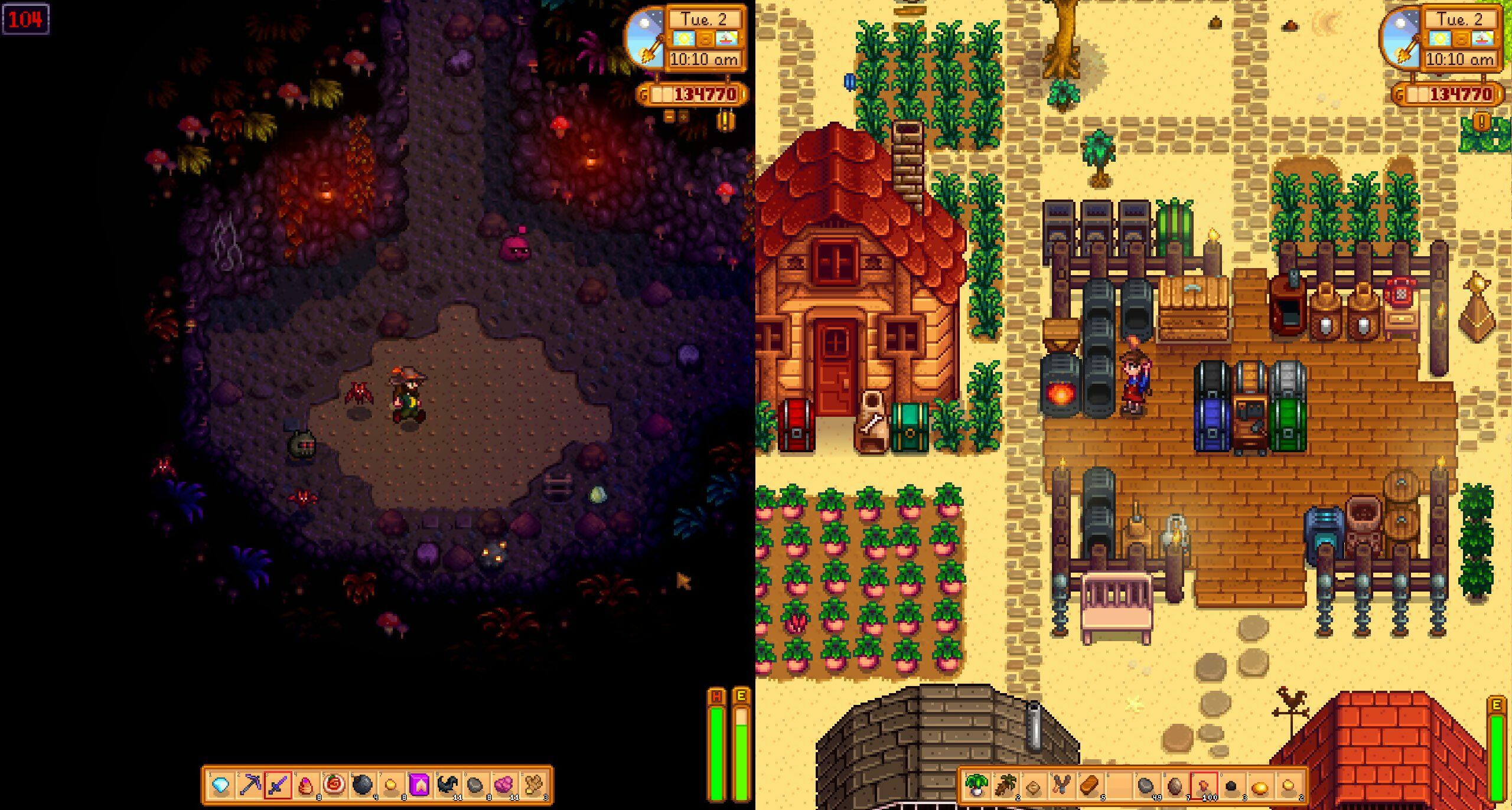 Stardew Valley's next big update, version 1.5, is out in the wild for PC players. So get on it, go go go, get that muddy funster downloaded.
As with the previous big numbered updates, 1.5 brings with it a host of additional content for the farming-life-sim/best game ever, all ladled generously on top completely free of charge. Well, as long as you already own the game. And if you don't, you should probably pick it up. But I digress.
What does Stardew Valley's 1.5 update feature? Well, the headline addition is split-screen multiplayer, allowing either you and up to three others to play together on the same screen, or you to play by yourself with four characters at once because – come on – plenty of people are going to be trying that.
It also adds new starting farms, one of which being a beach farm, as well as options to begin the game with that remix things. It's not all front-stacked, there's 'significant' end game content added, as well as new characters, locations, and more. Honestly it's not worth ruining any surprises here, but you can ruin it for yourself if you follow this link.
The spoiler-free list of changes, as posted by developer Eric 'ConcernedApe' Barone, is as follows:
– New people to meet
– New goals
– Many new items
– A new type of quest
– A new farm layout
– New character events
– A new Community Upgrade
– Home renovations (after you've fully upgraded your house)
– Ducks can now swim
– You can sit in chairs
– You can move your bed
– Fish Tanks
– A bunch of new furniture items as well as new furniture types like wall sconces
– New secrets
– 9 new music tracks
– And so much more… you'll just have to see, I can't bear to spoil it
The 1.5 update will arrive on console and mobile versions early next year, plus around that time (i.e. February 26) Stardew Valley also celebrates its fifth anniversary. Long may it reign.