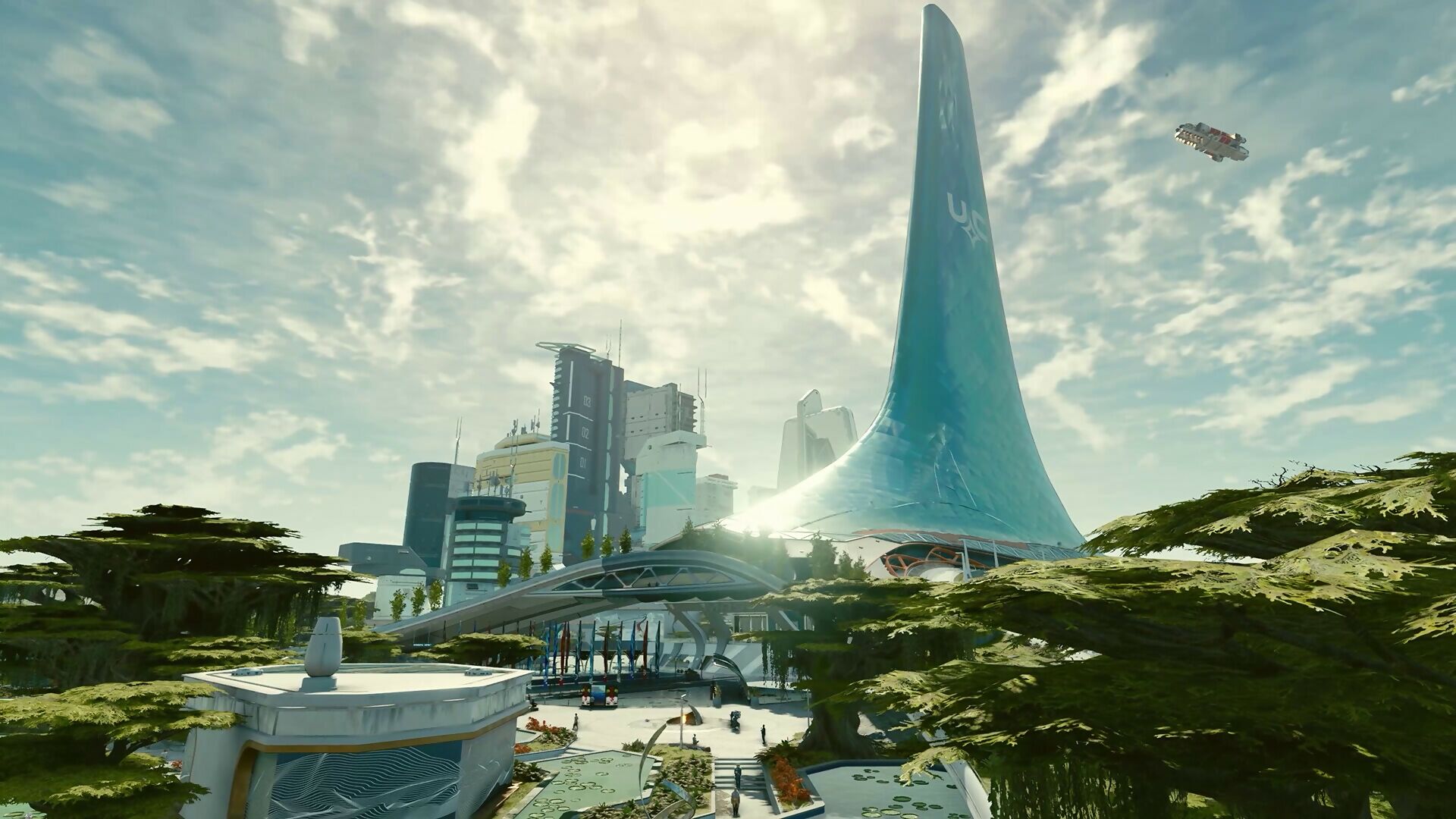 Official mod support is on the way for Starfield confirms Bethesda's Todd Howard, and will likely be available in 2024.
---
Official mod support is coming to Starfield "next year", Bethesda's Todd Howard has confirmed. The news emerged in an interview with Famitsu, with the game's director saying that the upcoming features will allow players to "do almost anything, just like in previous works."
"Mod support will be available next year," Howard said, "but we love it too, so we'll do it in a big way."
Howard's words – as spotted by PCGamesN – were automatically translated from Japanese to English by Google Translate, but the sentiment seems pretty unambiguous: official mod support is coming, though not until some point in 2024.
As Howard alluded to himself, Bethesda has a long history of providing official mod tools for its players. Its Creation Kit has given rise to all kinds of imaginative clever stuff within Fallout 4 and Skyrim, for example, from improvements to facial animation to entire new quests.
Starfield is the first shipped game to use Bethesda's proprietary Creation Engine 2 platform, which likely means that it'll require an entirely new version of Creation Kit. Given the ingenious things we've already seen emerge from Starfield's newly-arrived community of players, we're intrigued to see what they come up with. One player has managed to build an entire Imperial Star Destroyer (thanks, Destructoid):
The Empire has arrived in the Settled Systems
byu/Jackygold inStarfield
Then there's all the creative potential lurking in the Creation 2's physics engine, which allows players to do such off-the-wall things as drop 10,000 milk cartons onto a futuristic roof:
This is what happens when you spawn 10,000 Milk Cartons in Starfield, Bethesda's physics engine is actually insane pic.twitter.com/8dTHqOKohC

— Synth Potato (Ameer) 🥔 (@SynthPotato) September 10, 2023
Imagine this, but with thousands of Tribbles. The possibilities are endless.
Oh, and while we're about it, there's also the killer shark that took a ride in an elevator in an early, pre-release Starfield build. Maybe someone could go back and mod that in?