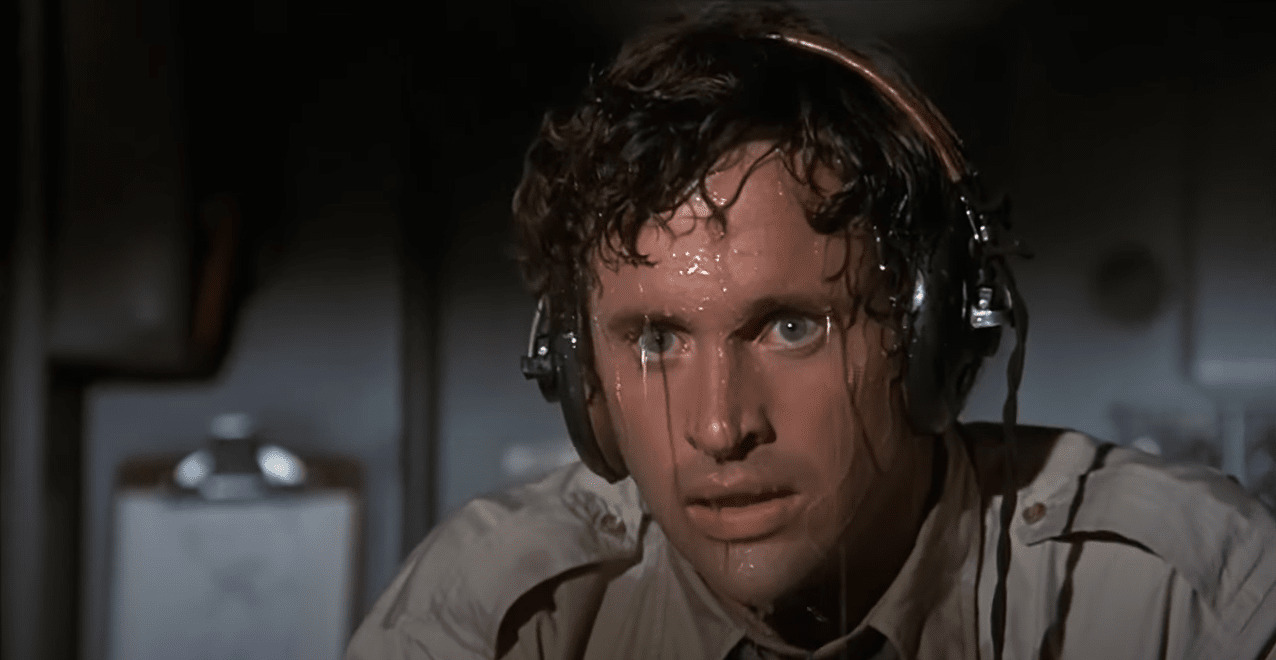 The Last of Us Part 1 on PC has a bizarre glitch that sees its lead characters perspire uncontrollably. It looks a lot like a scene in 1980's Airplane!
---
As we reported yesterday, The Last of Us Part 1 hasn't had the smoothest of ports to PC. Users have reported assorted crashes and bugs, while the game's overall verdict on Steam currently sits at an ignominious Mostly Negative.
Thanks to Gamespot, though, we have what is arguably the most bizarre glitch we've seen emerge from the PC port so far.
In an otherwise familar early scene from The Last of Us Part 1's campaign, we see lead characters Joel and Ellie engaged in conversation with Marlene and Tess about weapons and militia groups. As the scene progresses, though, each character becomes more and more drenched in water – a situation made all the more bizarre because everyone delivers their lines with the usual gravitas.
this is one of the funniest bugs i've ever seen: The Last of Us (PC port) characters "get wet during a cutscene for no reason" 💦😓https://t.co/tlI4F51a0q pic.twitter.com/suq5aD2FOq

— Dan Nguyen (@dancow) March 29, 2023
It's a scene that immediately made us think of the 1980 comedy, Airplane! and its profusely sweating pilot:
It's one of several amusing and strange glitches reported in the PC port so far – our previous favourite was its gratuitously hairy Joel and his gigantic eyebrows.
Joking aside, it's still a wonder just how a high-profile game like The Last of Us could be botched so badly. Developer Naughty Dog has responded to the game's bugs, though, and has already released a patch that should fix some of its performance issues.
"A new hotfix for The Last of Us Part I is now live," reads a 30 March update on the developer's site. "This update primarily focuses on stability and performance improvements and other smaller improvements. "The team is closely watching player reports and actively working on a patch with more bugfixes, to be released soon."
It doesn't say anything specifically in there about the sweating, so we'll have to wait and see whether that's fixed.
If The Last of Us' TV adaptation doesn't make at least a passing nod to this glitch in its second season, then we'll be quite disappointed, frankly.