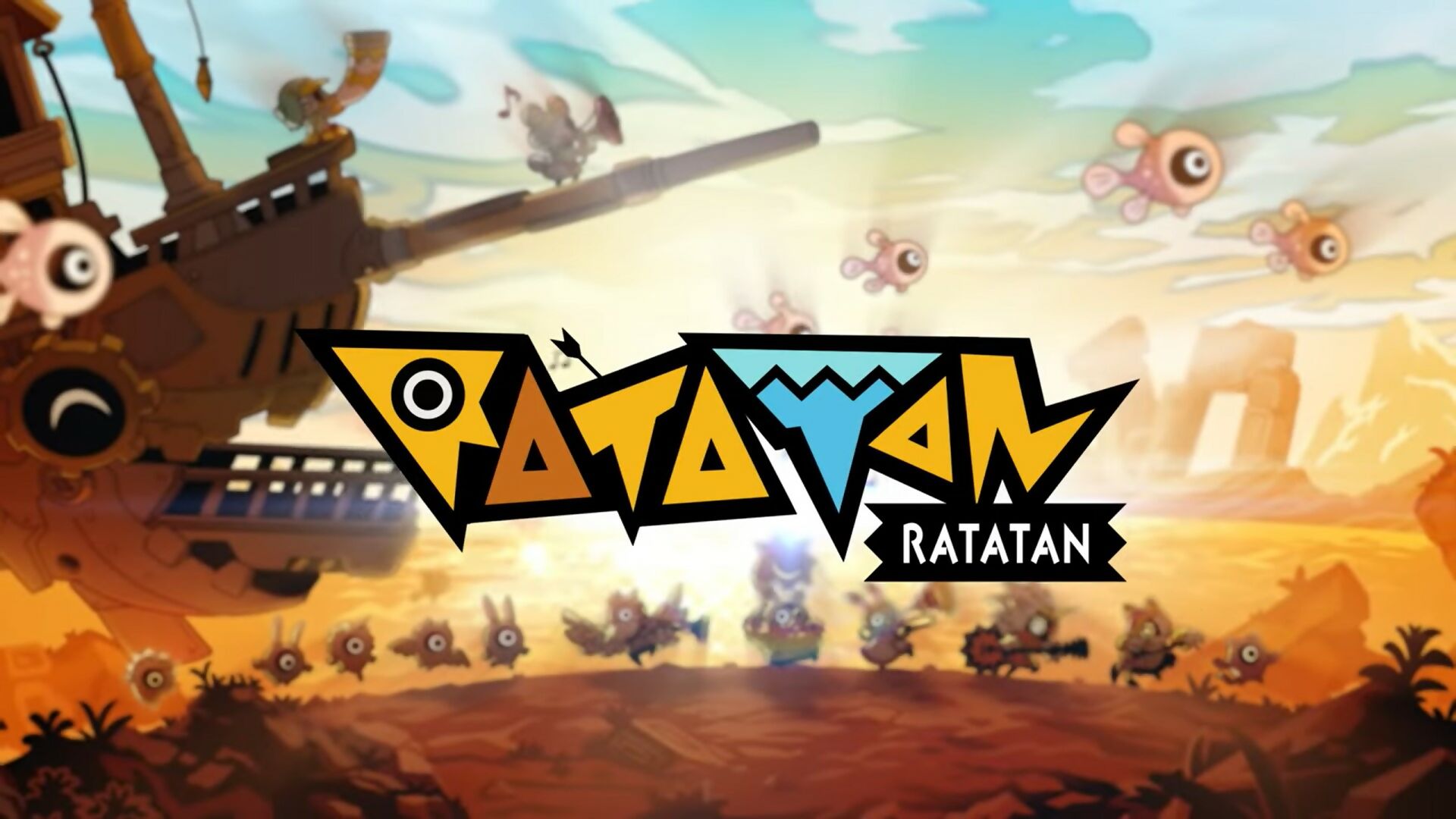 Patapon creator Hiroyuki Kotani's spiritual successor Ratatan has ended its Kickstarter campaign with well over £1 million in pledges.
---
Update: Ratatan, designer Hiroyuki Kotani's spiritual successor to the rhythm action gem Patapon, ended its Kickstarter campaign on Monday. By any yardstick, that campaign was a huge success: its original minimum goal was set at ¥20,000,000, or roughly £108,000. When the final bell rang, it had made over ¥219,000,000 – almost £1.2 million, and over 20 times that original goal.
In a message to backers, Kotani thanked them for their support, writing, "Rarely can you directly affect the fates of the creators you care about but this group has done that. You have empowered us and given us a great opportunity. We will do our best to make this a project you are proud to have participated in."
The level of backing meant that Ratatan cleared the 20 or so stretch goals added as the campaign unwound, with those goals including an online mode, console ports, a collaboration with ex-Rare composer David Wise, and lots more besides. The campaign didn't quite amass enough pledges to clear a late "secret final goal" that would have added Dark Ratatan Pets – it would have needed ¥225,000,000 for that – but we doubt that the team behind the game will be mourning that missed hurdle too much.
Ratatan is due for release in April 2025 for PC, Nintendo Switch, Xbox Series X/S, PS4 and PS5.
Our original story follows…
Original Story 1 August 2023: Ratatan is billed as the spiritual successor to the much-loved Patapon, a series of rhythm-action games that first emerged for the Sony PSP in 2007. Even creator Hiroyuki Kotani may be slightly taken aback at just how much affection there is for his work, though.
The Kickstarter campaign for Ratatan launched on 31 July, and in less than an hour, it had already surpassed its minimum initial goal of ¥20,000,000 – or £109,331, or $140,000. It's good news, both because – thanks to Kickstarter's 'all-or-nothing' policy – it means Ratatan will get the minimum funding it needs, and also because it's hurtling towards its self-set stretch goals.
At the time of writing, Ratatan is a whisker away from its first stretch goal of ¥50,000,000 (£273,250/$350,415 approx). Assuming that happens, the game will get an online mode. The one most players will likely want to reach, though, is the ¥75,000,000 mark, which will be used to fund a console port (specific platforms have yet to be announced).
Given there's currently 31 days left on the game's Kickstarter campaign, there's a decent chance that second stretch goal will be achieved. There's also a mystery third stretch goal simply described as 'Diminutive Recreational Activity'. We can only guess at what that might mean.
Admittedly, the amount of money Kotani and his collaborators are seeking is pretty modest when compared to the golden age of Kickstarter game crowdfunding (if you can call it that). Back in the 2010s, some of the industry's biggest names were turning to sites like Kickstarter to fund and promote their games, with the likes of Elite Dangerous (total pledged: £1.58 million) drumming up money that smaller projects could only dream of.
The variable quality of such games as Keiji Inafune's pretty-meh Mega Man successor Mighty No. 9 and Peter Molyneux's now infamous god game, Godus, saw enthusiasm for crowdfunding cool somewhat in the aftermath.
Ratatan's Kickstarter campaign ends on 1 September, and the finished game is due out in 2025.