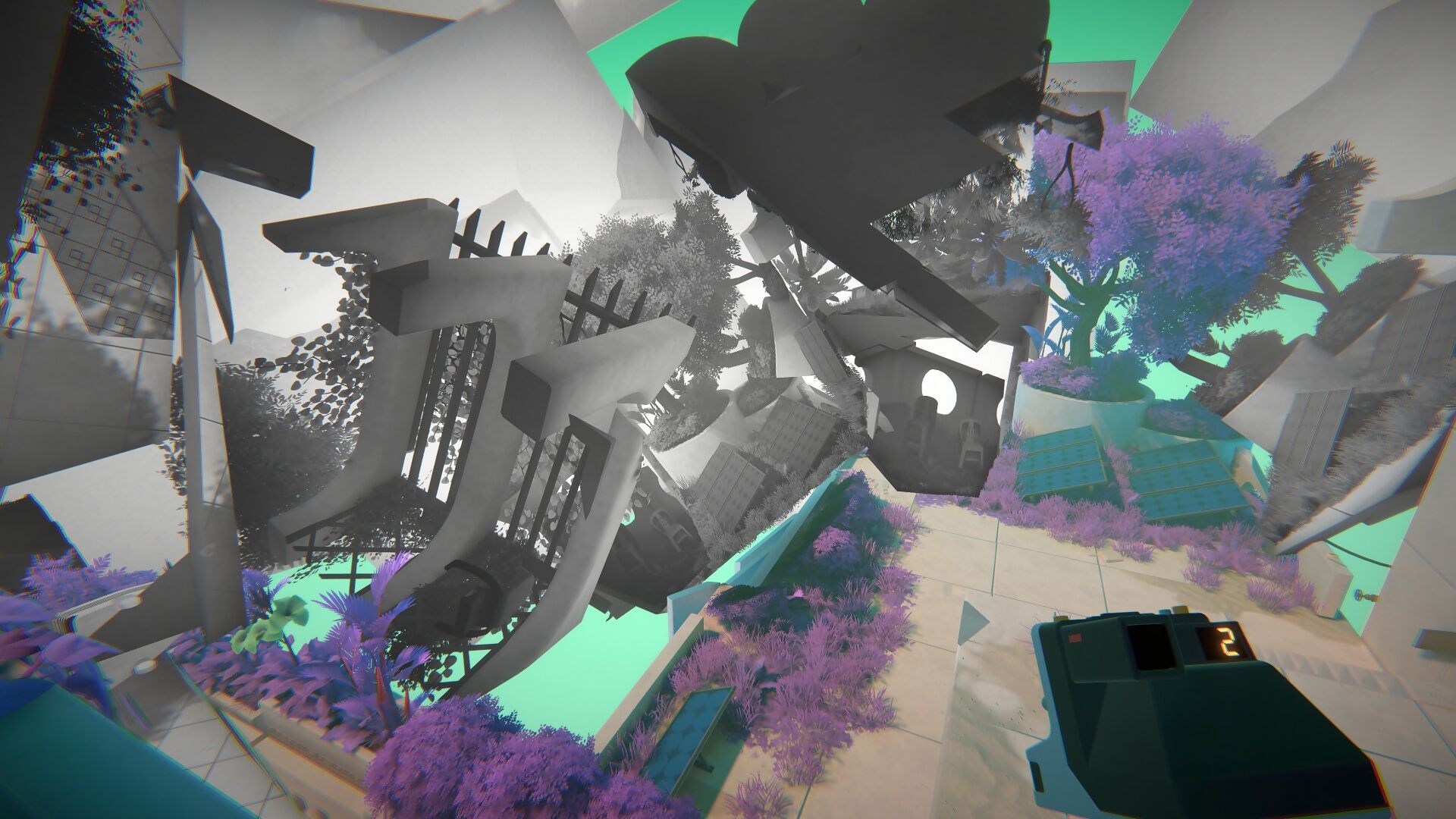 Viewfinder, the upcoming first-person puzzler from Sad Owl Studios, gets a free demo. It's available from 24 April to 1 May.
---
Viewfinder – if you haven't already read our preview – is an absorbing and quite mind-boggling puzzler on the way from Sad Owl Studios. We were lucky enough to spend around half an hour with the game at London's W.A.S.D. expo in March, and were thoroughly bewitched by its serene atmosphere and technically stunning photography mechanic.
If you like the sound of it, there's good news: Viewfinder has a free demo on Steam. Called Snapshot, it'll take you through some of the game's earliest moments, then skip to some of the more in-depth camera-based conundrums later in the game.
"There's even a couple unique surprises and easter eggs hidden in the demo for eagle-eyed players to spot!" reads the demo's accompanying press release.
Although there are other ideas and mechanics to go along side it, Viewfinder's chief selling point is its picture-taking. Using what we can only describe as a magic camera, you can take snapshots of the surrounding environment, hold up the resulting photograph, then turn its contents into a part of your immediate reality.
In other words, you can take a photo of a wall, for example, hold it up in front of a gap between two platforms, hit a button, then watch as the wall becomes a three-dimensional, physical walkway you can traverse.
This, in conjunction with a handy rewind mechanic, means you're free to experiment with the camera to create all kinds of bizarre ends. You can take a snapshot of the sky and spawn it in front of a building, forming a gap in its walls you can then enter. You can also completely break the fabric of an entire level, leaving you falling for all eternity – which is why it's so useful to be able to rewind time and undo your mistakes.
In other words: if you haven't sampled Viewfinder yet, that demo is well worth a try. It's available to download as part of the Steam Puzzle Fest from 24 April to 1 May 2023.
Viewfinder is due for release on PC  and PlayStation 5 in 2023.
Read more: Viewfinder preview | "This should be impossible"