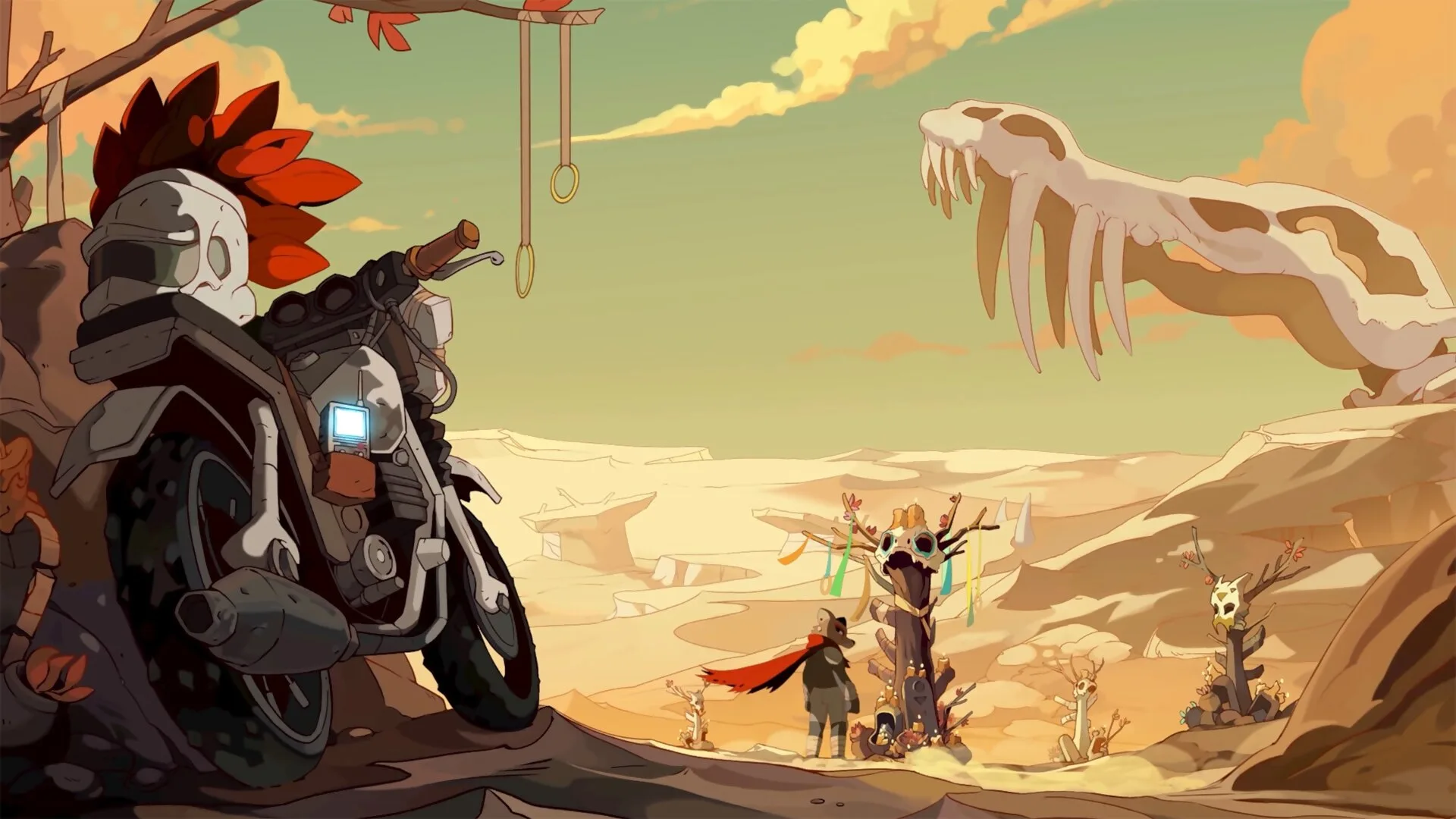 If you feel a bit overwhelmed by the dozens of demos available in the latest Steam Next Fest, here's a selection of potentially great games you can sample right now…
---
Steam Next Fest kicked off at 6pm GMT on 19 June in the UK, and brings with it a week of livestreams, developers chatting about their works-in-progress, and – most pertinently to this post – a wealth of demos to download and try out.
There are so many demos available, in fact, that it might all look a bit intimidating at first. To this end, here's our pick of some tremendous games we think you should try out first. This isn't an exhaustive list, obviously – we haven't had a chance to try absolutely everything – but we'll update the selection below as we uncover more gems. And if there's a Steam Next Fest demo you'd like to recommend, why not add it to the comments section below?
The Invincible
A slow-burn sci-fi adventure set on a hostile planet loaded with mysteries? Based on a novel by the eminent author Stanisław "Solaris" Lem? Sign us up. Inspired by Firewatch, The Invincible is the work of a bunch of developers who've previously worked on the likes of Dying Light, Dead Island and Cyberpunk 2077. We went hands on with the game in May, and we were highly impressed by what we saw and heard. The Invincible demo is available here.
Ghost Trick: Phantom Detective
An ingenious mystery-puzzler unfairly overlooked when it emerged in the dying days of the Nintendo DS, Ghost Trick: Phantom Detective is getting a richly deserved remake for modern systems. Our own Lewis Packwood has already written at length about all the reasons why you should play this quirky classic, but if you still need more persuasion, the PC demo is available here.
Gord
An early word of warning: Gord isn't for the faint of heart. A grimdark hybrid of strategy game, city builder and RPG, it sees you attempting to build fragile, walled communities in a hostile fantasy world, then sending out bands of tribespeople to gather resources and complete quests. As well as combat, construction and managing resources, there's also sanity to contend with – if your people see too much death and horror, they'll potentially just give up and run off screaming into the night. Having chatted to its developers and gone hands-on with Gord, we can safely say it's a fascinating – if unremittingly harsh – genre mash-up. The Gord demo is available here.
Sea of Stars
From the ninja-based action-platformer The Messenger comes another retro-themed delight. Sea of Stars is a turn-based RPG that harks back to the likes of Chrono Trigger and Illusion of Gaia, with charming character designs and sprite work. One of its most eye-catching features is the ability to control the movement of the sun – a mechanic used to solve puzzles, but one that also results in some visually stunning changes in light and shadow. Sea of Stars has been in development for several years now – we first previewed it in an October 2020 issue of Wireframe magazine – and it's pleasing to see that, with its release date set for 29 August, Sabotage Studio's latest opus is almost ready for launch. The Sea of Stars demo is available here.
Lil' Guardsman
In the works at Hilltop Studio, Lil'Guardsman is a point-and-click adventure with a conversational twist. As a youthful chap named Will, you're in charge of your father's guard shed, and must decide who should or shouldn't be granted access to the neighbouring castle. Who's an innocent vendor hoping to hawk their wares? Who's a potentially dangerous interloper? There are about 100 characters to interact with, conspiracies to unravel, and some absolutely charming visuals and writing to take in. The Lil' Guardsman demo is available here.
Viewfinder
There's been a demo available for this first-person puzzler before, but if you missed it for some reason, Steam Next Fest provides a second chance to download it. Arguably the most technically ingenious game we encountered at London's WASD expo earlier this year, Viewfinder is all about using 2D images to manipulate the 3D world around you. You can take a polaroid photo of a distant bridge, hold it up, and watch as it spawns into a platform you can use to reach a high-up walkway. And this is only a simple example of the way you can use the game's mechanics – developer Sad Owl Studios really doesn't mind how you approach Viewfinder's puzzles, so it's possible to distort and manipulate your in-game reality in kaleidoscopic, mind-melting ways. The Viewfinder demo is available here.
Venba
Cooking's a not uncommon sight in video games, but comparatively few look explore how cooking is connected to culture and childhood memories. Venba, meanwhile, is about an Indian family who've moved to Canada sometime in the 1980s; its story revolves around uncovering lost recipes, cooking meals, and in the process, learning more about the family's sometimes bittersweet history. Like a perfectly-cooked biriyani, Venba looks good enough to eat. The Venba demo is available here.
Saltsea Chronicles
We had a lot of time for Mutazione when it was released about four years ago – "an absolute treat" was how we described it at the time – so it's only natural that developer Die Gute Fabrik's latest game would be on our must-play list. About a ship's captain setting sail in search of his lost crew, Saltsea Chronicles takes place in sumptuous flooded world picked out in simple shapes and bold colours. The writing and storytelling in Mutazione was a true highlight, so we'd expect nothing less from this nautical opus. The Saltsea Chronicles demo is available here.
Stunt Derby
A racing game with a physics-based twist, Stunt Derby sees scores of vehicles careening through obstacles and tumbling off rollercoaster-like courses. It immediately makes us think of such vintage drive-'em-ups as Stunt Car Racer or Hard Drivin', but that's possibly because we're old. With split-screen races for up to four players, a course creator and an assortment of other modes, Stunt Derby looks like a goofy, chaotic delight. The Stunt Derby demo is available here.
Luna Abyss
Other outlets have already compared this cyberpunk action-adventure to the likes of BioShock and Nier Automata, but it's the promise of a first-person bullet-hell experience that has us intrigued. Stylishly designed and fast-paced, Luna Abyss is well worth a closer look. The Luna Abyss demo is available here.
Laika: Aged Through Blood
Developer Brainwash Gang describe Laika: Aged Through Blood as "a western-inspired motorvania" – which in practice makes this a beguiling hybrid of sidescrolling platformer, driving game, and My Friend Pedro-style shooter. Following a coyote warrior on a journey across a Mad Max-like post-apocalyptic wasteland, Laika's action is complemented some truly captivating character designs and animation. Zooming off a ramp on a motorcycle, then slowing down time so you can take precise shots at a gigantic, serpentine monster? Yeah, we can't wait to get our hands on this one. The Laika: Aged Through Blood demo is available here.
The Steam Next Fest runs until 26 June 2023.