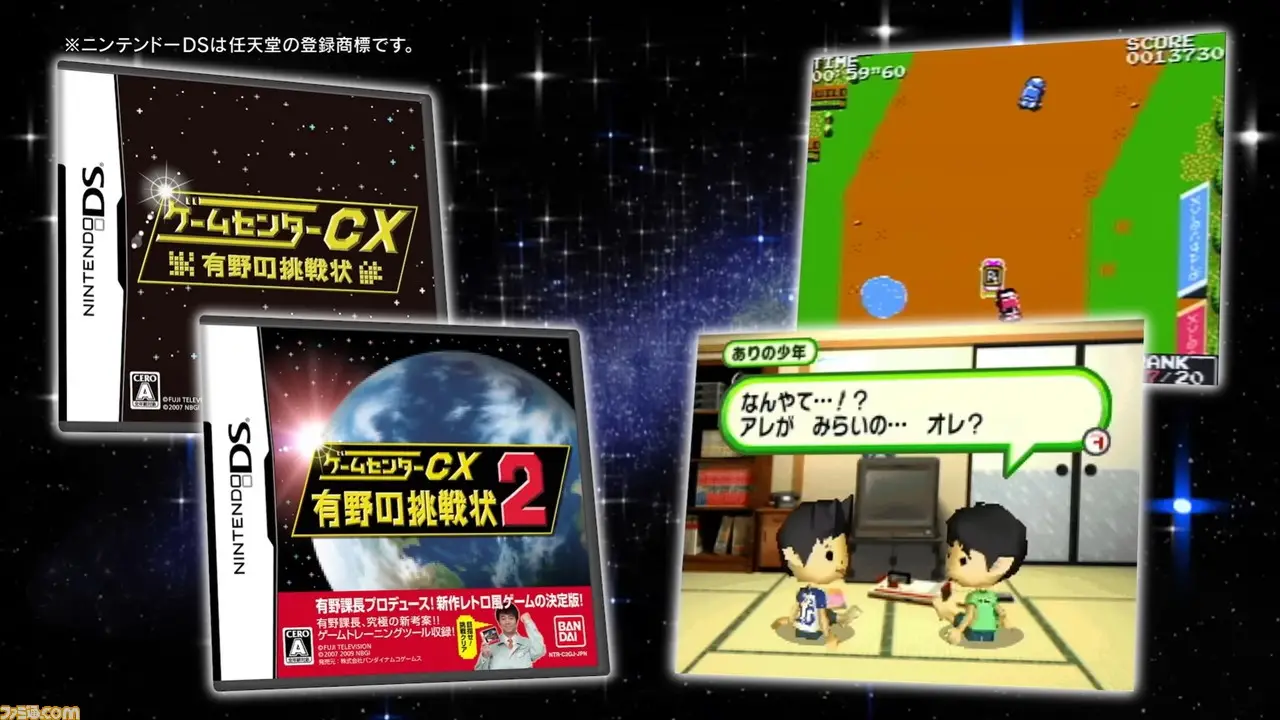 Retro Game Challenge, better known in Japan as GameCentre CX: Arino's Challenge, is heading to the Nintendo Switch in remastered form.
---
First released in Japan as GameCentre CX: Arino no Chosenjo in 2007, Retro Game Challenge was a sprightly collection of minigames, all wrapped up in a nostalgic, Famicom-centric theme.
Based on the Japanese TV series GameCentre CX, in which host Shinya Arino attempted to complete various games from his youth, the game did well enough to spawn two sequels – one for the DS and another for the 3DS – though these were never localised for a western release.
有野課長の人気番組がモチーフのゲーム『ゲームセンターCX 有野の挑戦状 1+2 REPLAY』がNintendo Switchで発売決定!

数々のレトロ風ゲームが楽しめるDS版の1作目と2作目をまとめてリマスター&新作レトロ風ゲームも収録。DVD同梱版も発売予定。#gccx #gccxゲーム

https://t.co/ncO9gljMIp pic.twitter.com/TLws7YWjHZ

— ファミ通.com (@famitsu) September 5, 2023
Famitsu, meanwhile, has announced that the first two GameCentre CX games are getting a port to the Nintendo Switch. According to a Google translation, the two DS games are going to be remastered, and will include additional retro-style minigames, including one that looks a lot like classic brawler River City Ransom.
The GameCentre CX games saw you complete various challenges across a range of platformers, shooters and the like, all modelled after popular titles from the 1980s, such as Ninja Gaiden and Star Soldier. They also had moments were you were able to pore through old magazines, instruction manuals or guides in search of tips and cheat codes.
The western Retro Game Challenge is a bit of a rarity these days, so it's pleasing to see it make a return. There's no word yet as to whether the collection will get a western release, though – here's hoping it does, niche though it may be.
GameCentre CX Arino's Challenge 1 + 2 REPLAY, as the collection's called, is set to be shown off at Tokyo Game Show 2023 from 21 to 24 September, and Famitsu reports that Shinya Arino will be there to promote the game and celebrate his show's 20th anniversary. It's strange to think that GameCentre CX is itself something of a retro item.