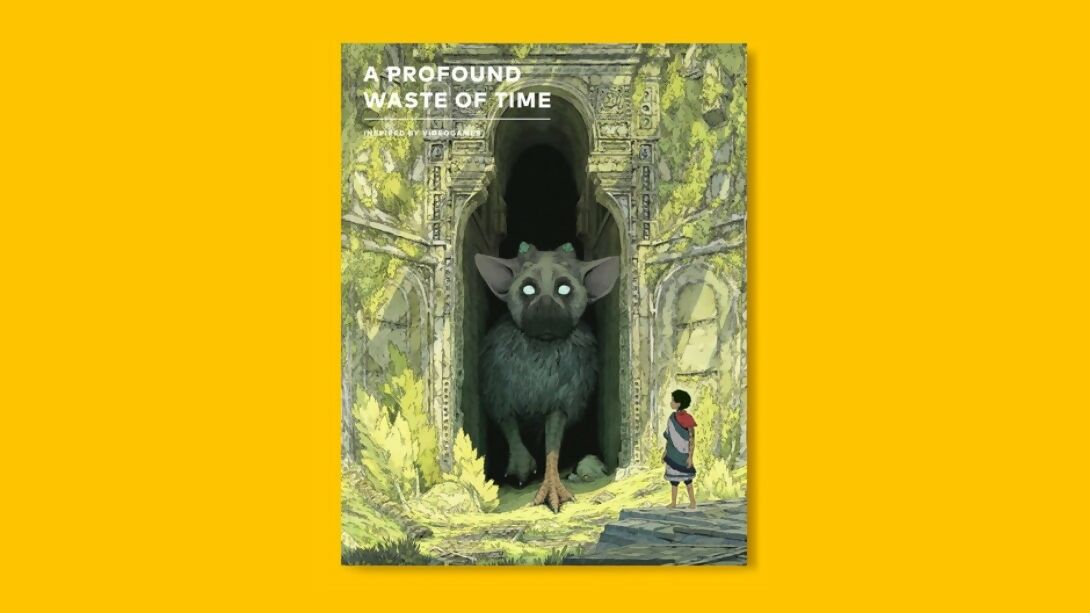 The third issue of the gorgeous, infrequent video game magazine A Profound Waste of Time features interviews with Fumito Ueda and Shu Takumi, among others.
---
A Profound Waste of Time is a genuinely amazing video game magazine that rarely comes around. Each issue is filled with insightful articles and original artwork printed on high-quality paper, but it's been some two years since the second issue launched. Now, at long last, issue 3 is available to pre-order.
Delighted to announce that APWOT 3 is nearing completion and pre-orders are now live! An incredible issue featuring Yoko Shimomura, Bennet Foddy, Shu Takumi, Tim Schafer, Hiroyuki Sakamoto and many, many more.

👉https://t.co/tIZ0S6STRE pic.twitter.com/roOvUu2QpS

— APWOT (@APWOTmag) September 5, 2023
The new issue has Fumito Ueda's The Last Guardian on the cover, and the special edition of the magazine features a thermo-chromatic ink layer, which reveals Trico from the darkness when you touch the image. Inside is an in-depth profile of Fumito Ueda himself written by New Yorker contributor Simon Parkin.
The issue also features an interview with Shu Takumi – the creator of Phoenix Wright – by former Official Nintendo Magazine editor Matthew Castle, who also presents The Back Page podcast. Other highlights include an interview with Tunic creator Andrew Shouldice by Jeremy Peel, and a talk with Hiroyuki Sakamoto, producer and director of the Yakuza series, by Gita Jackson.
In addition, QWOP and Getting Over It creator Bennett Foddy discusses the importance of fun and frustration in game design, and Ben Bertoli looks at the career of Double Fine head Tim Schafer. Perhaps most interestingly of all, Eurogamer scribe Christian Donlan examines the art and history of the WarioWare-style microgame in a feature that includes original microgame ideas from designers such as Keita Takahashi, Suda51 and Sam Barlow.
You can find more information and pre-order A Profound Waste of Time issue 3 on the magazine's official shop. The standard issue is £25, while the special edition with thermo-chromatic ink cover costs £40, and the issue is expected to ship in winter 2023.
Read more: Tunic and the art of keeping a secret