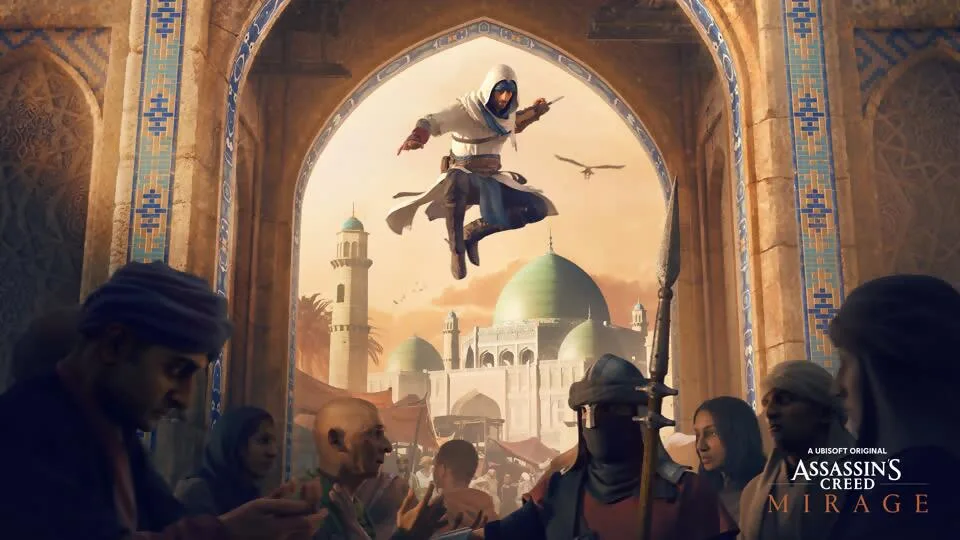 Assassin's Creed: Mirage lead producer Fabien Salamon has said the game will take around 20 hours to complete – maybe a little longer for completionists.
---
Marking a shift in scale from other recent series entries, Assassin's Creed: Mirage will take between 20 and 24 hours to complete. That's according to the game's lead producer Fabian Salamon, who recently spoke to YouTube's
Julien Chièze about Ubisoft Bordeaux's stealth stab-'em-up (thanks, Insider Gaming). Elsewhere, Salamon added that completionists will require a little longer to see and do everything – around 25 to 30 hours.
It's another indicator of Ubisoft's change in approach following the absolutely vast maps seen in the likes of Assassin's Creed Valhalla, Odyssey and Origins. Mirage will be a more compact, condensed game, with its 9th century Baghdad setting said to be closer in scale to Assassin's Creed: Revelations' Constantinople or the Paris of Assassin's Creed: Unity.
"Amongst our fans, we started hearing the desire for a character driven story, focused on the core pillars of the first [Assassin's Creeds] in a more intimate scale," said Mirage's creative director Stéphane Boudon in a January interview with Games Radar. "It resonates with us as well as developers and this was the starting point of the project."
Salamon echoes the sentiment in his interview with Chièze, saying that, with the franchise's 15th anniversary in mind, the team at Ubisoft Bordeaux wanted to return to the "compact format" of the first game. As a result, Mirage is less an "open world" game and more an "open city" one.
"We wanted to make a relatively contained map size, and we wanted to put the city back at the centre of the [action]," Salamon said (per Google Translate), later adding that there'll also be certain areas available to explore outside Baghdad itself.
Only a few days ago, another the makers of another Ubisoft game – Star Wars Outlaws – sought to reassure players that its game wouldn't be "too big".
"Our objective is to really get people into a very dense, rich adventure, open world adventure that they can explore at their own rhythm," Massive's Julian Gerighty told IGN. "So it is absolutely not a 200 or 300 hour epic unfinishable RPG. This is a very focused action-adventure RPG that will take people on a ride and is very manageable."
It could be a sign that some developers are realising that bigger doesn't necessarily always mean better.
Assassin's Creed: Mirage is due out on 12 October for PS4, PS5, Xbox One, Xbox Series X/S and PC.