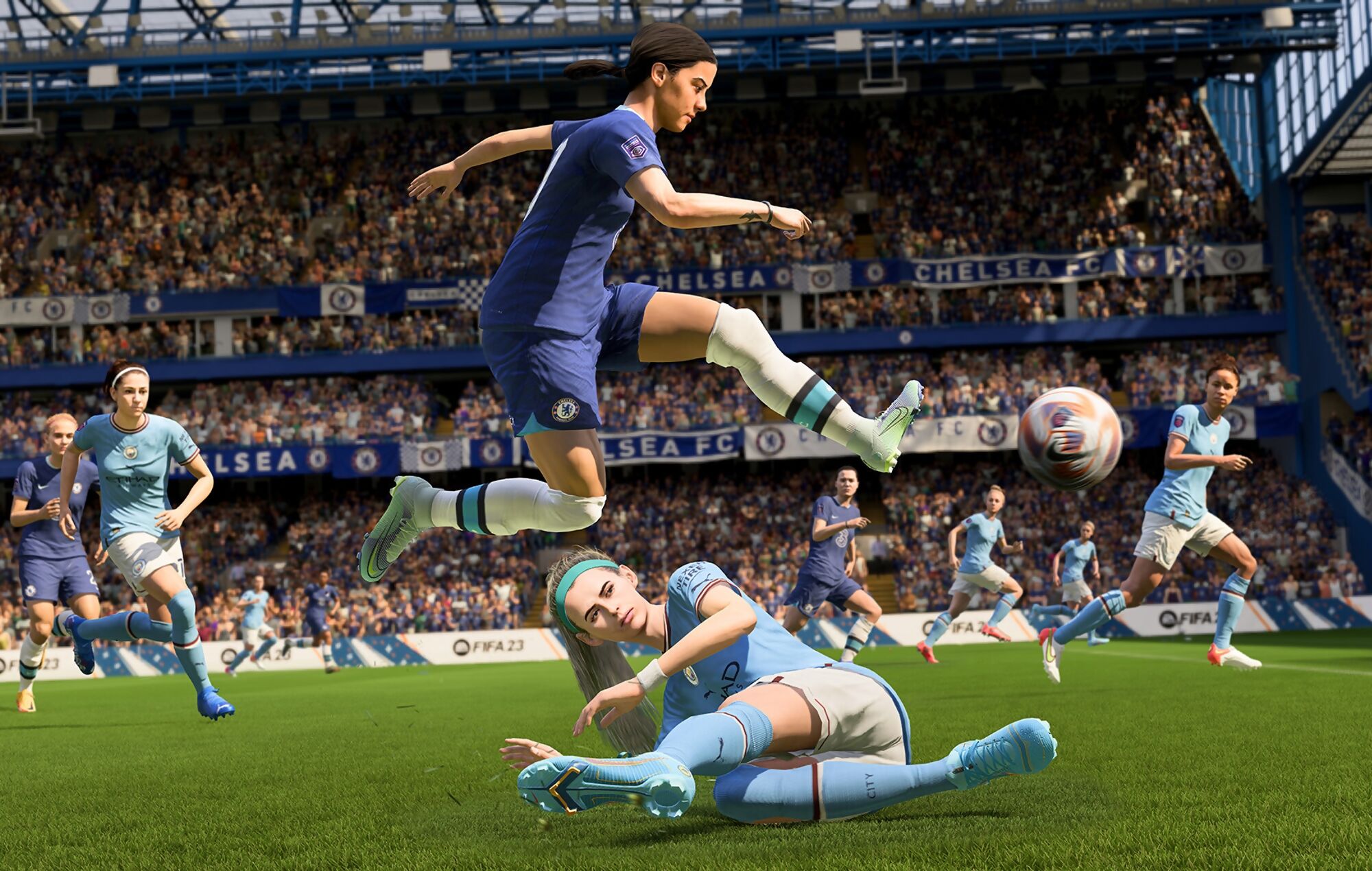 EA has delisted all of its FIFA games from Steam and Epic Games Store. A search on Steam now brings up EA Sports FC 24 as the first result…
---
As the games industry makes the move from physical to digital, the days of finding two-year-old copies of FIFA for £2 in bargain bins appear to be drawing to a close.
We mention this because, as spotted by PCGamesN's Ed Smith, EA has quietly deleted all of its FIFA titles from Steam, the Epic Games Store and storefronts for the Switch, Xbox and PlayStation. Yes, including FIFA 23, which only came out last year.
Do a search for the word 'FIFA' on Steam, and the top result is EA Sports FC 24 – the publisher's first football game since its licencing deal with FIFA ended with a very dramatic falling-out in May 2022.
As Ed Smith notes, FIFA 23's site still contains links to digital shops like Steam. Follow the link to Valve's emporium, and you'll be greeted by a notice which reads, "At the request of the publisher, EA SPORTS™ FIFA 23 is unlisted on the Steam store and will not appear in search."
FIFA 23 still appears to be playable if you subscribe to EA Play, either on PC or via Game Pass. Otherwise, it's unavailable to purchase on any digital store for PC or consoles – and the same is true of its predecessors from FIFA 14 onwards. Whether you're the owner of a Switch, PlayStation or Xbox, you're out of luck if you suddenly have the urge to play an old FIFA game.
It's likely there are licencing reasons behind these deletions, but it's a further sign of how strange the approaching post-physical media landscape is going to be. That a game as ubiquitous as FIFA 23 – and which, by an odd coincidence, launched just one year ago today, on 27 September – is quite disconcerting.
Still, the deletions have the happy side effect of funnelling attention to EA's new title, which launches today in 'Early Access' and Pro Ultimate Editions, while the standard flavour releases on 30 September.
In the meantime, we're left to mourn all those football games lost, like tears in rain.
Read more: EA Sports 24 | Look at all these wonky footballers on the cover