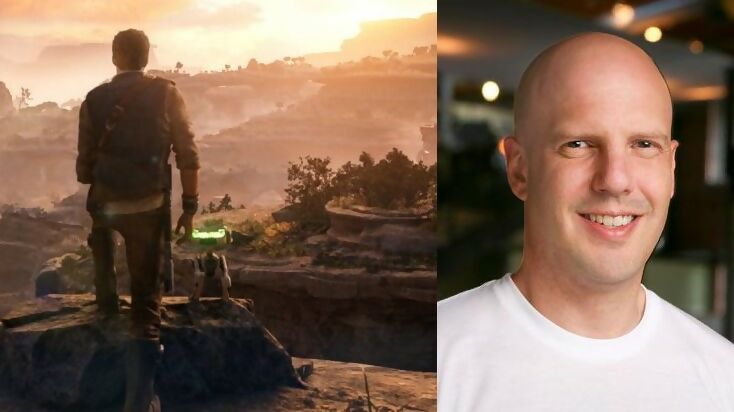 The director behind EA's Star Wars games Fallen Order and Survivor has left the developer Respawn.
---
As reported by Bloomberg, Stig Asmussen has left Respawn Entertainment, the Electronic Arts-owned studio behind the Star Wars Jedi games and Apex Legends. Asmussen was the director of Star Wars Jedi: Survivor, as well as its prequel, Star Wars Jedi: Fallen Order.
"After careful thought and consideration, Stig Asmussen has decided to leave Respawn to pursue other adventures, and we wish him the best of luck," said an EA spokesperson quoted in the Bloomberg article. "Veteran Respawn leaders will be stepping up to guide the team as they continue their work on Star Wars Jedi: Survivor."
It's not clear yet what Asmussen's 'other adventures' will entail.
Asmussen joined Respawn back in 2014, but prior to that he worked at Sony Computer Entertainment America in California, where he held key roles on the first three God of War titles. He was the lead environment artist on God of War (2005) and art director on God of War II (2007), before going on to direct God of War III (2010).
Going back even further, Asmussen was an environment artist at Midway Games/Atari, where he worked on the games Dr. Muto and Gauntlet: Dark Legacy.
Earlier this year, Asmussen told IGN that he envisaged the Star Wars Jedi games would be a trilogy, and that the third game would probably be made using Unreal Engine 5. EA chief Andrew Wilson has also said he would "love to see more in the Jedi franchise". However, if a third game does happen, it will be without Asmussen at the helm.
Star Wars Jedi: Survivor got off to a rocky start with some technical issues on the PC version, but the reviews were generally glowing. Carlton Hill awarded it 92% in our own review, calling it: "A marked improvement on Respawn's already great first Star Wars game".
In August, it was also announced that Survivor would be ported to the PS4 and Xbox One.
Read more: Star Wars Jedi: Survivor review | Strong with the Force