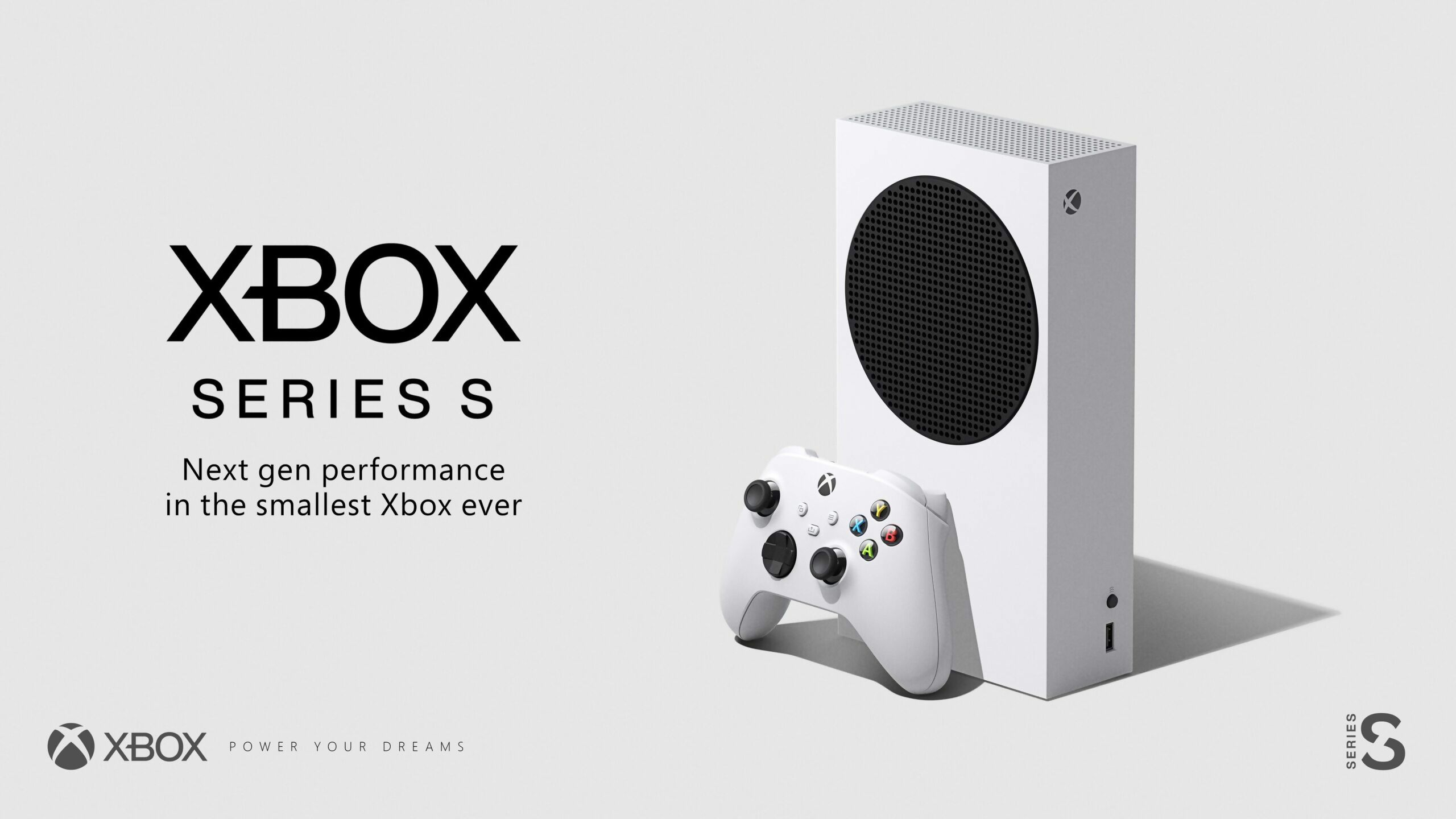 The Xbox Series S – Microsoft's entry-level next-gen console – will be £249.99 when it launches later this year, the company has confirmed.
A leak sprang overnight from Thurrott claiming a $299 pricepoint for the smaller of the two Xboxes arriving around November. The Xbox Twitter account didn't take long to confirm the rumour, and the UK wing followed up with the 250 smackers confirmation not long after.
For this tantalising pricepoint, you'll be able to get the little console that could (it's not a speaker, it's a grill for temperature management) which is rumoured to be, pretty much, the same guts as the bigger, more powerful Xbox Series X, just with a step down in power. As in, the S should see the same NVME storage and ray-tracing ability – it just won't play games at the full 4K resolution, 120 frames-per-second fashion as the more powerful machine.
It's also lacking a disc drive, so relies on downloads and, of course, Xbox's ridiculously good Game Pass offering (though that does of course add on a subscription charge of £7.99 a month if you go that route).
So a 1080p, 60fps true next-gen console for £250 (and a penny change)? That is, at the risk of editorialising, a superb offer, undercutting even the Nintendo Switch and definitely putting Sony on notice.
The Xbox Series X is rumoured to be coming in at $499, so a UK price should reasonably be assumed at around £400-450. That's more in line with expectations for the PS5, though it's yet to be seen what Sony is going to do with its own discless version of its next-gen console. If it's anything over £250, there has to be a compelling reason as to why.
Anyway, time to start saving up, I guess.