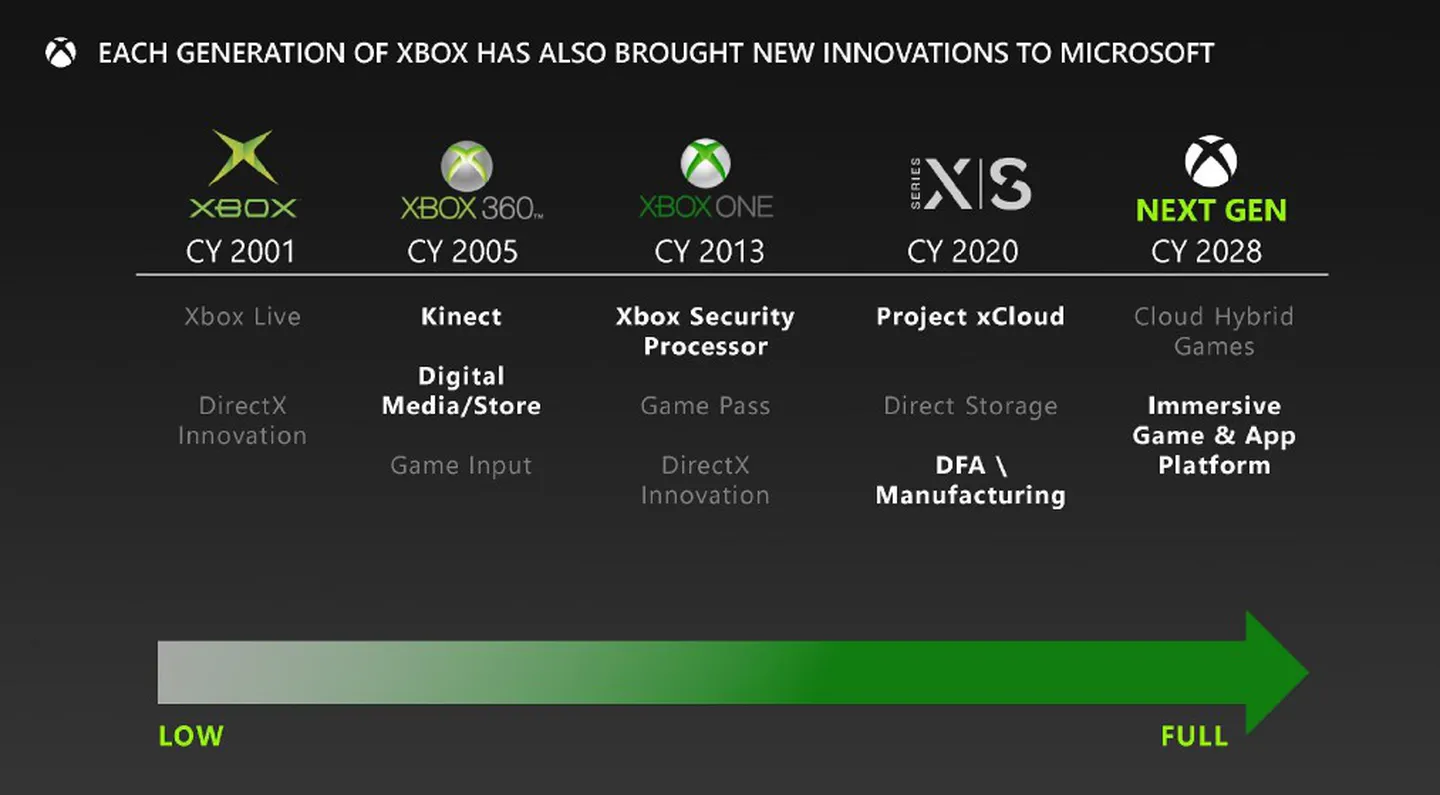 The Microsoft leak shows the company has plans for a "next generation hybrid" Xbox that will leverage cloud computing.
---
One of the documents included in the huge leak emanating from the FTC vs. Microsoft lawsuit details Microsoft's plans for its next-generation console. As reported by The Verge, it appears that Microsoft is mulling over a hybrid console that will use cloud computing, set for launch in 2028.
A section entitled 'Our Vision' from a presentation called 'The Next Generation of Gaming at Microsoft' describes a "next generation hybrid game platform" that will use the "combined power of the client and cloud to deliver deeper immersion and entirely new classes of game experiences". It then talks about enabling levels of performance "beyond the capabilities of the client hardware alone".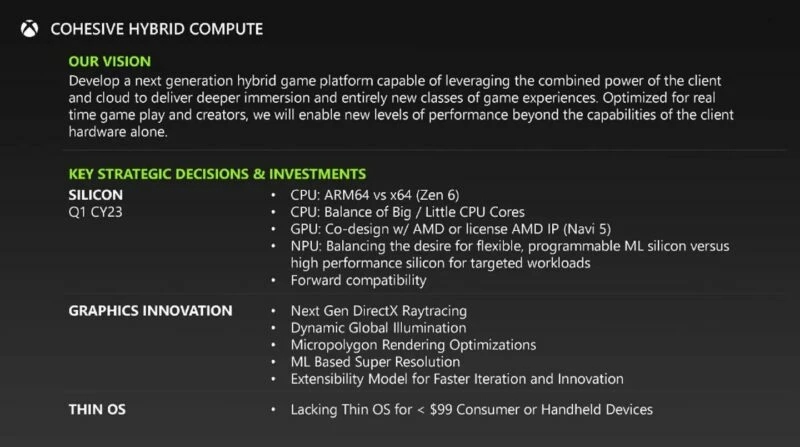 In other words, it seems that the new console would use cloud computing to provide a power boost beyond what its internal chips could handle. It's an idea that's been mooted before, notably with the cloud-powered building destruction in Crackdown 3 from 2019.
Intriguingly, another slide lists the next-gen console as an "immersive game and app platform", which hints that the next-gen machine might come in the form of an app as well as physical console. The mention of an operating system for "< $99 consumer or handheld devices" seems to add weight to this. Perhaps the app version will be completely cloud-based, while the console version will be more of a hybrid.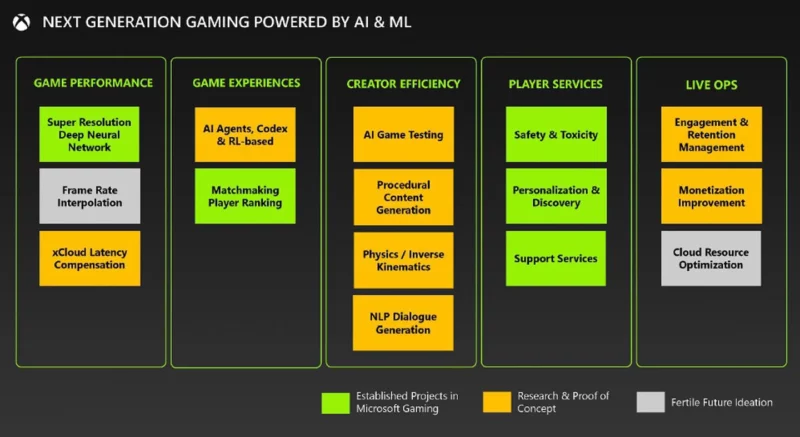 Microsoft's next-gen Xbox will also be leveraging AI technology. In addition to an AMD CPU, the console will apparently feature an NPU, or neural processing unit – a chip that specialises in accelerating machine-learning workloads. Another slide entitled 'Next Generation Gaming Powered by AI & ML' details the various ways the console will leverage AI for things like procedural content generation, physics and dialogue generation.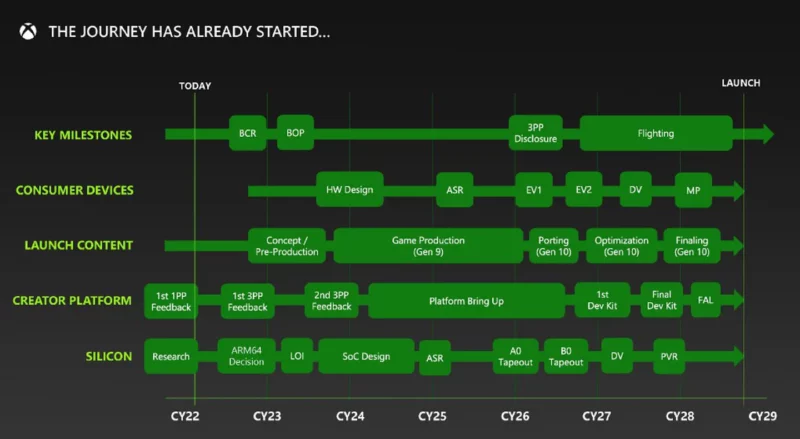 According to the roadmap in the presentation, it seems that the next-gen Xbox is being targeted for launch in late 2028, with the first development kits being sent out in late 2027.
This isn't the only news to leak from the FTC vs. Microsoft documents, which have already revealed the existence of new mid-gen revisions of the Xbox Series X and S, as well as news on the Switch 2.
Read more: Huge Microsoft leak reveals redesigned Xbox Series X with no disc drive