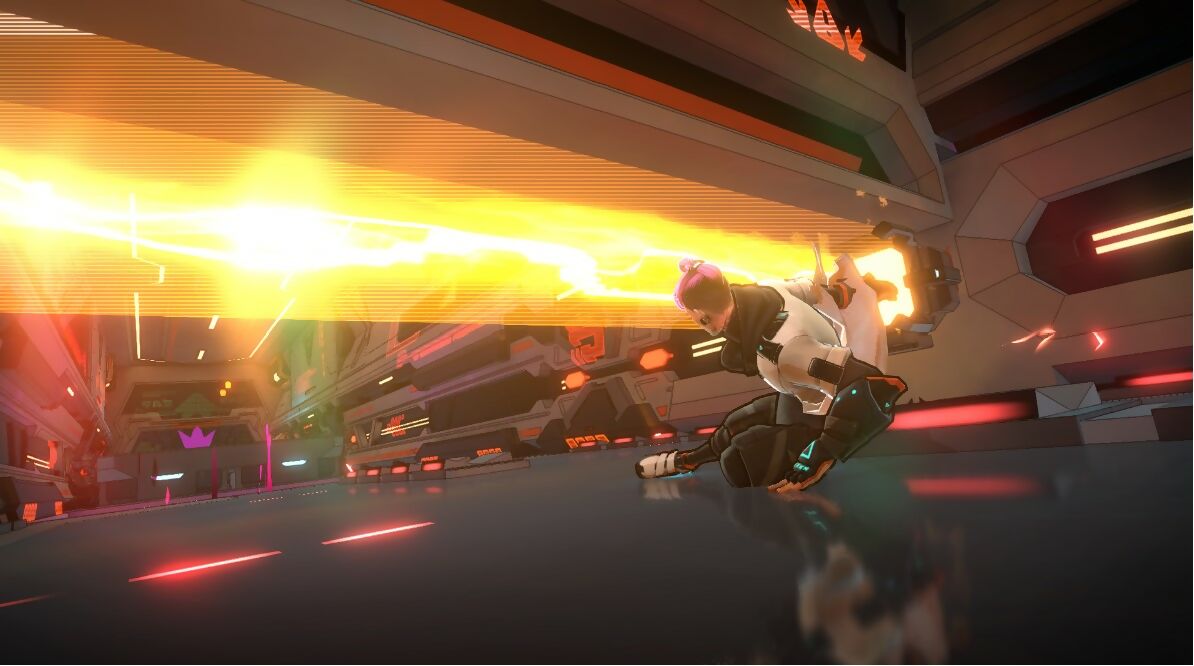 From FuturLab, the makers of PowerWash Simulator, comes IKARO Will Not Die – a high-speed action adventure loosely based on the fabulous Velocity games.
---
These days, FuturLabs is perhaps most widely known for the smash-hit PowerWash Simulator, which managed to turn a tedious household chore into an oddly relaxing digital pastime.
Before the Brighton-based studio got its hoses out, though, FuturLab developed the storming shoot-'em-up Velocity (2012) and its even better sequel, Velocity 2X (2014). The latter mixed top-down spaceship shooter sections with sequences where protagonist Lieutenant Kai Tana hopped into side-scrolling platform-shooter sections akin to a wildly caffeinated Metroid.
Despite critical acclaim and plenty of downloads via PlayStation Plus, however, Velocity 2X sadly failed to sell in sufficient numbers to justify making a sequel. In a thoroughly dispiriting Twitter/X thread published in 2018, FutureLab wrote in frank terms, that a mix of circumstances led to disappointing sales of the game on Steam, Switch and PS4.
This meant that, even though a sequel, called Velocity Supernova, had been in development "for years", the low sales meant it was never completed.
This week brings better news, though. FuturLabs has now announced IKARO Will Not Die, which it openly describes as a 'spiritual successor' to those earlier Velocity titles. Not that it's a straight retread: for one thing, the action now takes place in 3D, and the emphasis this time seems to be on those caffeinated Metroid sections from Velocity 2X, with the announcement trailer showing the pink-haired protagonist leaping, dashing and shooting through some high-contrast sci-fi environments.
Although the third-person 3D perspective is clearly different from the retro 2D of Velocity 2X, the similarities are plain to see. If anything, it looks as though the player will have more moves at their disposal in IKARO – it looks as though there are some satisfying close-quarters attacks (check out that upper cut) as well as some sort of grappling mechanic that allows you to swing around a fixed point.
One thing absent are the Velocity games' spaceship shooter segments. Maybe FutureLabs is keeping those under wraps for now – or, stung by the sales of Velocity 2X, has opted to drop them altogether.
IKARO Will Not Die is in development for PC and Xbox, with a launch date yet to be announced.
Read more: PowerWash Simulator VR preview: immersive cleanliness